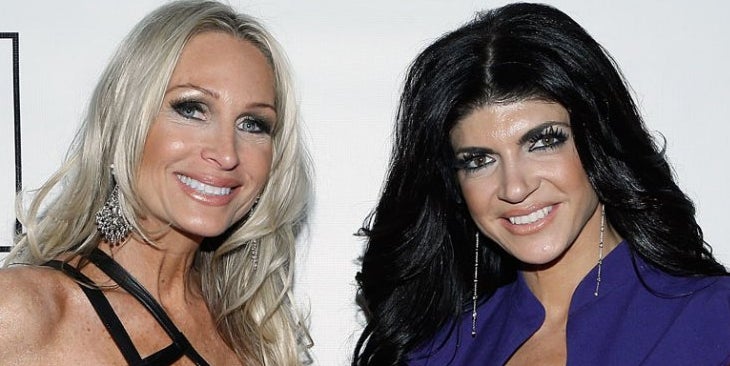 Buckle up! Tonight we're on that wild ride we so crave seasonally (as does Bravo. Don't be fooled by Kim D.'s billing as "villain" rather than "Housewife"). That's right. It's time for the annual Posche fashion show where there are zero guarantees: Eardrums/drinking glasses may shatter, chairs rarely stay rooted to the floor, and the hurling of accusations cannot be prevented. That's for sure. It's mayhem and we do not want it any other way.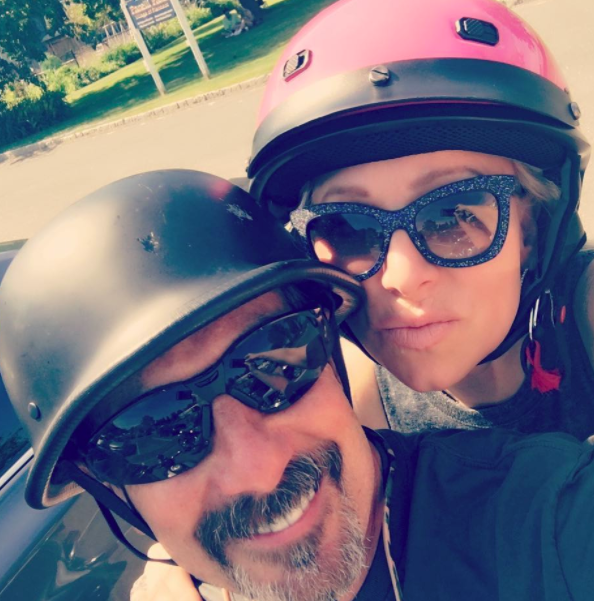 Classic Marge Doesn't Break Glasses, But She May Rip Up the Sofa
Marge is languishing in her living room. She has inadvertently pulled a thread in the sofa. She and Joe proceed to engage in hilarious banter about it. They remind me of Paul Nassif and Adrienne Maloof (formerly of RHOBH) sans the terrible tension. Their marriage has gone the distance and is on an upward trajectory as they live in Empty Nest Nirvana. Joe suggests sofa glue. Marge finds this adorable because of course, "you don't glue fabric."
Designing Pigtails Palace/Mustache Manor
Joyce the designer is at Marge's door (the above is how Margaret refers to her house in social media posts). Despite offering Joe every sexual favor under the sun to get him to stop interfering in the design process, Marge The Macbeth Collection Entrepreneur keeps hearing him suggest "beige" as the (non-)color choice. It's painful. She reminds him - and informs Joyce - that she's the grand dame of style. "Whorehouse is fun," says Joyce about the motif. When I get back from Milan, I'll have all the decisions made, says Marge, adding: Joe, we'll fight about this later.
The Joe Gorga I'm Starting to Love
Look, I have this weird feeling Joe Gorga and I would never be able to discuss politics. I can tell you that in all likelihood he tells people he's "fiscally conservative" and that's why he voted for Donald Trump....But putting that (entirely off-topic, pure guess) aside, I think I'd effusively compliment on him on how compassionate he's been to his nieces (See last week's recap). I'm also happy to see him so emotive, especially for someone who rejoices in being the alpha male with gender stereotypes attached. None of that matters now: Joe talks candidly with Melissa about how terribly he misses his mom. He wishes he could speak with her.
"Everyone talks about heaven and I want to know she's OK. If she's up there with no more pain, I'm happy." Joe explains that he's an old school Italian who doesn't typically believe in mediums, but he's arranged for one to come to the house.
Melissa updates him on the latest Kim D. debacle. "I don't know what her obsession is with our family. There was a time when Teresa used to stand right next to her. I'm glad she finally sees I was right."
Meanwhile, Back to Marge....
Marge is updating her Joe on the Kim D. stuff too. Teresa threw a glass!
Joe thinks to himself: Holy Hell! I've watched this show. It's called 'Real Housewives of New Jersey' and it's hilarious! That Teresa Giudice is the famous table flipper. Now she breaks a glass in a restaurant! This is totally what I was expecting when Marge signed her contract. Finally, it's all happening, yipeeeeeeeee!!!!!!
To Joe's further delight, Marge clues him in on the plan to confront Kim D. at her show. "Duck and weave if they start throwing punches," he says.
"Are you kidding? I can outrun anybody in heels," she retorts.
Siggy and Dolores are at Posche getting ready to walk the fashion show. Siggy has entered the room once again as if she's about to make a grand announcement (the word "fanfare" always comes to mind when Siggy enters a room), but she merely declares the room to be gorgeous. Kim D. is sculpted like the ice queen, all cheek bones, glossy sleek hair and gym-toned physique. She greets Siggy and mispronounces her full name as "Sigalet," rhyming with Cigarette. Siggy and Dolores catch Kim up and her botoxed brow almost rises when she hears Tre threw a restaurant glass.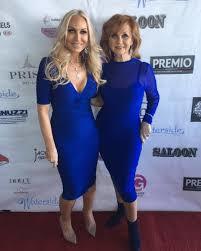 "Everyone hates you so much," says Siggy authoritatively, never one to soften the delivery.
Kim D. brings out Lena The Hairdresser to attest to the fact that Teresa was spotted placing her hands lovingly around another man. I personally don't give a damn. Teresa deserves happiness, peace and a "namaste" life. She's already done hard time for goodness sake! In either case, I thought hairdressers could be great secret keepers and shouldn't be teasing and blowing out these types of tales. Remind me not to book any appointments with Lena. I'll stick with Melissa's hair genius and the professional behind many Housewives' WWHL looks, Julius Michael.
"That could be a friend! That's nothing!" Dolores shouts at Kim D. in response to her accusations. "I heard Teresa's done with Joe anyway!" snarls Kim D.
Dolores and Siggy can't seem to save the day here. The three agree that Kim D.'s a "true scorpion" and Kim sums it up with "Welcome to the Posche fundraiser. Toodloo!"
A Strategy for Tre Regarding Kim D.
Before Tre, Melissa, Danielle and Margaret arrive, there are scenes of the ladies discussing the upcoming event. If she puts her hands on me I'll walk away, Tre remarks about Kim D. Teresa does have to be careful and going to this fashion show is a curious choice. If she gets into any type of physical altercations, she could be taken away in handcuffs. Confronting Kim D. is risky business for anyone, former felon or not, but the ladies are ready to storm the castle.
"I'll Take Yooz, Come On!"
When the four arrive, it's clear to Kim they're there on a mission. "l'll take yooz all, come on" is her greeting. She beckons them to come forward.
"Nobody is gonna talk about my husband or me," shouts Tre, flanked by Melissa, Margaret and Danielle, "You talked about my husband 2 years ago. Did you see him fuck another girl?" Kim D. admits she hasn't and then tells Teresa she's been spotted out at clubs, a desperate effort to back up the accusations. They both call each other "white trash" and Teresa tells Kim D. what she thinks Posche truly stands for: Piece Of Shit, Coke Whore (where is the W in Posche?!), Home Wrecker Every Day! This time a chair is thrown by Tre. Kim D. is excited to remind her (and dig at her) that if things get out of hand, she could get Tre locked up.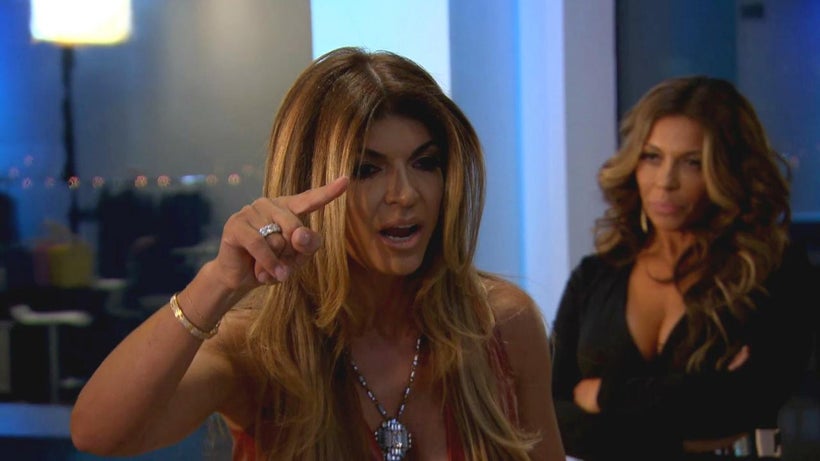 Melissa turns to Siggy and Dolores and asks if they're disgusted yet. Dolores angrily gets in Melissa's face. "They're all Kim D's puppets," says Teresa as Melissa, Danielle and Margaret follow her out. She'll get over it, says Dolores about Tre prophetically.
Dolores and Siggy are staying at the fashion show though Siggy looks tearful. Dolores tells her to shake it off because people are waiting for them at this event. The other models are super-Jersey and by comparison, Siggy and Dolores look conservative in black dresses.
Teresa's posse has escaped to Pigtails Palace where Marge offers them much-needed cocktails. Allz I have to say is I'm glad I went. No one is going to talk about my husband or me and get away with it, says Tre, That was a blatnent (sic) lie about my family. Teresa points out that lifelong friend Dolores could have stuck up for her. After all, Margaret, who has only known her a short time, has had her back.
Melissa is annoyed that Dolores aggressively got in her face. The ladies are having second thoughts about the upcoming Milan trip.
Priv For Mom Makeovers (Shades of Kelly Dodd and Bobbi)
Margaret convenes with her at-home work team. She's in curlers. Mom-ployee Marge Sr. is in a robe because she's cold (Update: Marge has just live-tweeted that Marge Sr.'s been cold since the Nixon administration). Margaret recounts the fashion show events, then discusses setting up Marge Sr. with Steve The Accountant. Margaret's assistant Lexi says it would be nice if their upcoming date worked out because Steve is needed for taxes. Margaret feels Steve's needed so she can get Marge Sr. off her back and onto Steve's. Bravo evidently has some type of advertising deal with Priv, the makeup team that makes house calls, and they're coming over to beautify Marge Sr. for this meetup (Kelly Dodd also used Priv to give her mom Bobbi a makeover this past season of RHOC).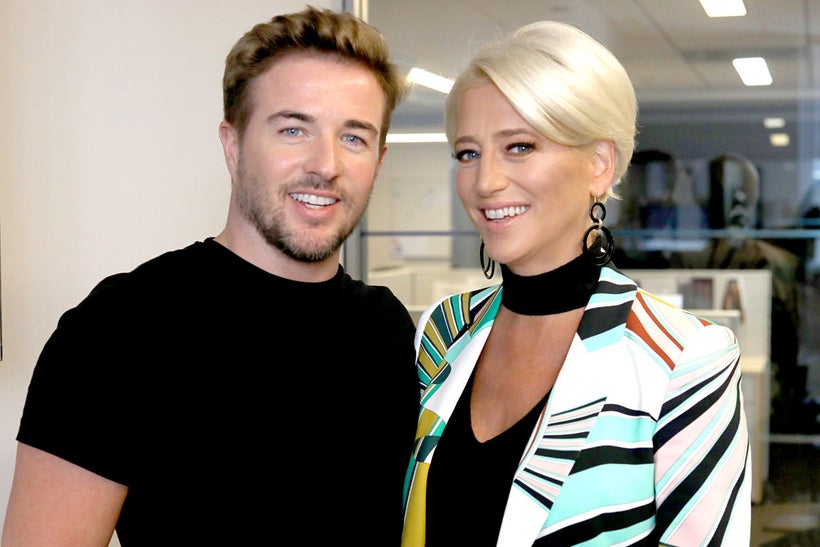 Frank Catania, The Voice of Reason
Frank and Dolores are out to eat, discussing (their son) Frankie and how fruitless romantic relationships are in high school. Siggy saunters in. Despite the fact that it's literally her quietest entrance ever, Dolores has excellent detection skills. "Frank, things got so ugly," Siggy says about the fashion show. Frank Catania is contemplative and sees things from Teresa's perspective, appealing to the ladies to understand it. He suggests speaking with Tre one-on-one. Siggy thinks this makes sense and really respects Frank Catania's insight and advice (I'm impressed too).
"A Simple Girl Who has Heard Dead Folks All Her Life"
Melissa and Joe await the medium's arrival with apprehension. Melissa needs to have some vodka to calm her nerves and offers Tre some when she arrives. "Mediums are not my thing," explains Tre, "This was my brother's idea, but I never lost someone so close to me til now." The medium Concetta arrives and when Melissa offers her a drink, she teaches her an important lesson we should all note: "Oh, no! I never mix alcohol with dead people. It gets a little funny."
Of all the psychics that have been on Real Housewives franchises, Conchetta is my favorite and I'm in tears by the end of this scene. There is no John Edwards-style guessing ("I'm picking up a name that starts with a J..Maybe John?"). Conchetta dives right into the heart of the matter. She even brings up a very specific song that has significance to the family. They immediately feel at ease with Conchetta, who also happens to be an Italian "simple girl who has heard dead folks all her life." She informs them that Teresa and Joe's dad has been having private conversations with his late wife, and from the other side, she urges him to stay strong and rooted in this life. Teresa agrees and expresses how much she and her family need her dad.
Everyone is impressed with Conchetta. Even this highly skeptic viewer who is bawling (moi).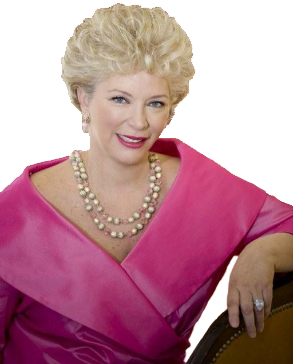 Margaret has Priv come over to make Marge Sr look good. The younger Marge is particularly chatty: "I hope there's potential with Steve. They've know each other through work, but never been out on a date." The makeup artist is getting a kick out of this because it's funny to see laid-back Marge Sr. respond to her daughter's nudging and teasing. Margaret asks her mom if there's a "safe word" or a sign if this date turns bad.
If it's not going to be Steve, we gotta find you someone with one foot on the banana peel and a big will.
Taking Frank Catania's Sage Advice
Siggy visits Teresa to patch things up. Can you imagine if Kim D. accused yooz of cheating on MICHAEL CAMPANELLA!!? Tre asks. Siggy stresses how important Teresa's (TV show) friendship is to her. She explains that she walked in Kim D.'s fashion show for the victims who would benefit from the charity. It's impossible to argue with that, so Tre accepts Siggy's apology.
Marge and Joe walk Marge Sr. into the Irish bistro O'Malleys for her date. Marge Sr. orders her drink like a pro. Despite cutting out every type of questionable food from her diet, thankfully, she can still drink like a fish (a guess). I take note of Marge's new diet because I really need to adjust my own.
Margaret preps her mom for this date, advising her not to talk about vomiting on her other dates. Sound advice. Then Steve walks in sizing up the situation, two senior citizens being supervised lest Marge Sr. get too frisky and handsy. I love your tattoo, says Steve, ogling the back of Marge Sr.'s neck. I just noticed how far down it goes.
Marge Senior divulges that she's considering getting another one where no one can see it. The jokes are flying rapidly and Margaret says it's all TMI and making her blush, but going better than expected. Margaret asks Steve what his 5 year plan is.
To be alive, he responds.
The Phone Call Before the Storm (AKA The Upcoming Milan Trip)
In the final scene, Melissa's in her closet while Joe critically analyzes her shoe collection. Little Joey joins them to give his acerbic underage opinions. Teresa phones to relay the conversation she had with Siggy and says Siggy's fine going to Milan as long as Dolores is going too. Melissa is still majorly peeved about how Dolores acted towards her at the fashion show. She wants no more guff from Dolores in Italy.
Next Up: Milan and a serious accusation.
Real Housewives of New Jersey airs Wednesday nights at 9pm EST on Bravo.
Calling all HuffPost superfans!
Sign up for membership to become a founding member and help shape HuffPost's next chapter
This post was published on the now-closed HuffPost Contributor platform. Contributors control their own work and posted freely to our site. If you need to flag this entry as abusive,
send us an email
.