Former U.S. rhythmic gymnast Jessica Howard is fighting to end what she calls "crippling" abuse plaguing USA Gymnastics, which she said she experienced nearly 18 years ago.
In an essay for The New York Times published Wednesday, Howard, the U.S. champion of rhythmic gymnastics from 1999 to 2001, railed against the sport's national governing body for not doing enough to protect athletes.
"The institutional tolerance of abusive training and the penchant of USA Gymnastics to look away create a culture conducive to sexual abuse ― for gymnasts of all skill levels," Howard wrote.
Howard, a Florida native, alleged she was 15 when the national team's doctor, Larry Nassar, sexually abused her. She said she met Nassar in 1999 at the Karolyi Ranch in Texas while seeking treatment for hip pain brought on by grueling training prior to the World Rhythmic Gymnastics Championship. Nassar abused her several times during her week-long stay at the facility, Howard wrote.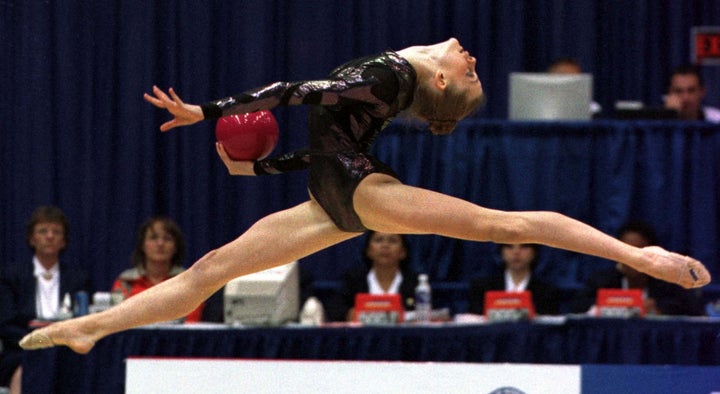 "Coming off of a difficult year of training, Dr. Nassar reached out as the good guy, supporting me emotionally and promising me relief from the pain," Howard wrote. "Now I know that in actuality he expertly abused me under the guise of 'treatment.'"
Nassar was arrested in December on federal child pornography charges and was accused last month of 22 counts of first-degree criminal sexual conduct. He has pleaded not guilty. Officials say more than 80 people have filed complaints against him.
On March 3, the Indianapolis Star obtained roughly 5,600 pages of USA Gymnastics records revealing the organization waited years to ban some 54 coaches who were the subjects of sexual abuse complaints. USA Gymnastics took five weeks to fire Nassar and notify the FBI of a complaint against him in 2015, according to CBS.
Howard, now 33, spoke out on CBS' "60 Minutes" in February. She appeared alongside two other former Team USA gymnasts, Jamie Dantzscher and Jeanette Antolin, who also claimed they were abused by Nassar.
"Emotional abuse is rampant and physical abuse is out there and sexual abuse is a byproduct of what happens when that is the culture," Howard said during the segment.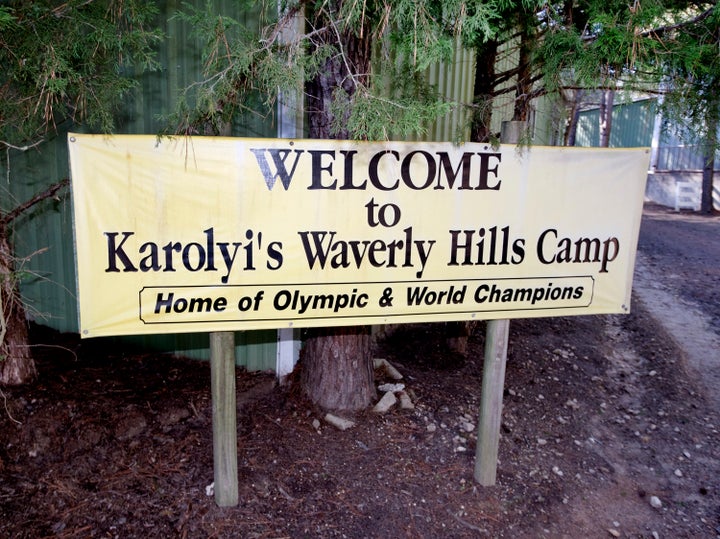 Howard wrote that a "lack of oversight" by USA Gymnastics created a breeding ground for sexual abuse. She called on the organization to adopt a zero-tolerance policy.
USA Gymnastics didn't immediately respond to a request for comment.
Howard encouraged athletes, parents and coaches to have "uncomfortable but necessary" conversations to discuss psychological and physical abuse, and demanded the organization take steps to assure gymnasts speaking up about abuse will not be punished.
"There is nothing more motivating and powerful than an Olympic dream," Howard wrote. "But there is a long life to live after the span of a gymnastics career. It should be the priority of those in power to make sure that an athlete's post-sport life is not spent dealing with the crippling effects of abuse."
Before You Go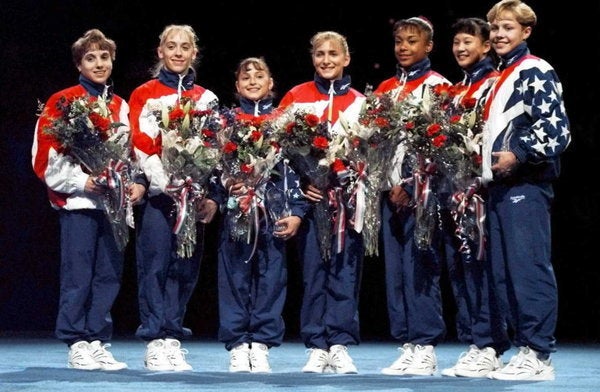 Here's What The 1996 U.S. Olympic Women's Gymnastics Team Looks Like Now
Popular in the Community