North Korea has a new national hero, and it's not the general or the Kim-confidant you expected.
Pyongyang announced on Wednesday it had awarded a traffic cop named Ri Kyong-sim the country's highest honor, the "Hero of the Republic" award, in a massive ceremony. Video shows the young woman weeping onstage and outside the building where the event was held.
"Still young as she is, she has become a shining example for all our army men and people," Korean Central Television said of Ri. "All the streets crisscrossing the capital city are permeated with the sweat of the devoted service of the traffic controllers. Rain or shine, they stand at their posts. Heroine Ri would often give a lively expression to the rain, snow and street lights , calling them 'sweet rain, sweat now and sweet lights.'"
North Korean state media released a statement related to the event, explaining Ri "displayed the heroic self-sacrificing spirit of safeguarding the security of the headquarters of the revolution in an unexpected circumstance," according to an AFP translation.
The brief commentary made many wonder what the "unexpected circumstance" referred to may have been. Park Kun-Ha, a North Korean defector, told AFP it was "very rare" for the medal to be awarded to a traffic cop and added that he suspected "it might have been linked to an assassination attempt disguised as a traffic accident."
Max Fisher, however, wrote on the Washington Post website that Ri's honor may be less sensational. Fisher says that according to North Korean news organization New Focus International's sources, Ri might have been honored for putting out a fire near a propaganda poster. "The poster allegedly bore the name of leader Kim Jong Un," Fisher added.
Before You Go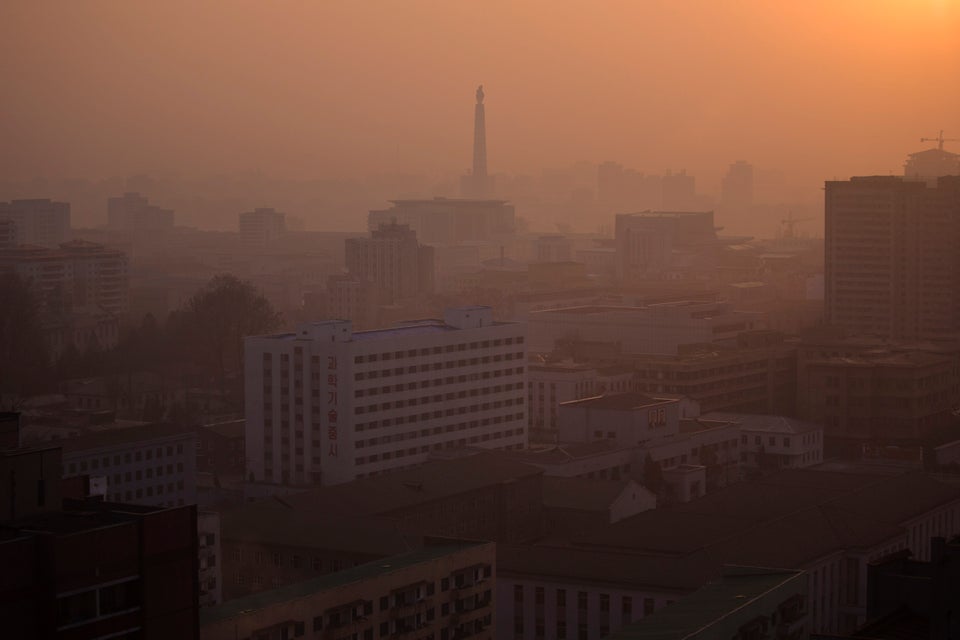 Bright Lights, Big City
Popular in the Community