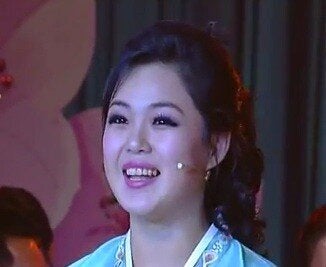 Kim Jong-un apparently wasn't too turned off by that song to stop dating musically-inclined ladies, as Ri Sol-Ju is apparently a notable North Korean singer herself. We Googled our hearts out, but unsurprisingly, there's a total lack of information about Sol-Ju online, except for Youtube videos where she's seen performing traditional North Korean songs on an elaborate stage.
We did, however, find two photos of the happy newlyweds. In both pics, Kim Jong-Un smiles in his usual military suit and Ri Sol-Ju looks sweet and demure. Another sartorial highlight: in one photo, the couple matches in their blue suits and red pins, and in others, Ri Sol-Ju dons a cute red polka-dotted blazer and simple black dress.
UPDATE, 10:28AM: This morning Voice of America's Seoul bureau chief Steve Herman tweeted a new picture of Kim Jong-Un and Ri Sol-Ju released by the Korean Central News Agency of North Korea. Herman calls the country's exposure of the new couple "unprecedented," which makes it seem like we may be seeing more of the new first lady than we had anticipated. Here Sol-Ju is seen holding the supreme leader's arm and wearing an elegant emerald green and black dress with cute peep-toe pumps. She is stylish indeed!
Watch North Korea's new first lady Ri Sol-Ju sing below, and check out pics!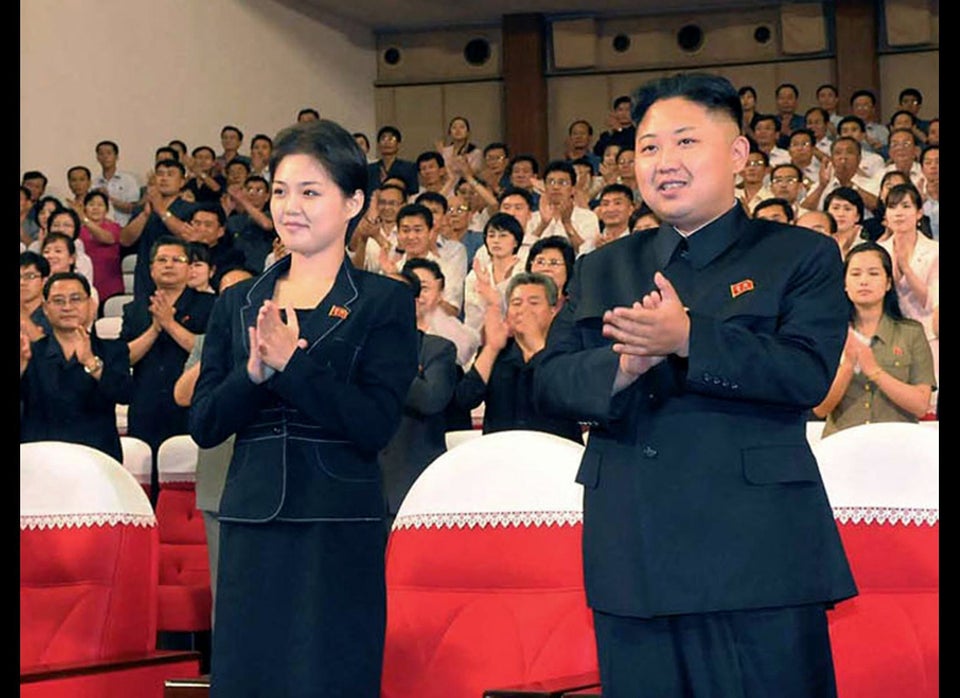 North Korea's New First Lady, Ri Sol-Ju
Related