Sampler Platter is a new recurring series on HuffPost Food, in which we will explore amazing versions of classic dishes at restaurants around the country. First up: Ribs.

What's better than a good rib? Not much. When a big plate of ribs lands on your table, you're first inundated with the smell: smoky, zesty, meaty, pungent. Then, as you break an individual rib off the slab, you feel the satisfying texture of the meat: yielding but firm. You bite in, and the seasonings on the exterior, intensified by the cooking, crackle across your tongue, before you hit the soft, fatty interior. Then, after eating all the meat, you find a nub of soft bone at the tip, and you crunch it, feeling just a little illicit at having eaten something other than muscle.
Or at least that's what we thought ribs were like. As it turns out, there are many, many different ways to cook a rib other than barbecuing. For our first installment of Sampler Platter, we've decided to walk you through some of the best versions of these dishes. Classic barbecued ribs are of course represented, in several of the major American styles. But HuffPost Food is not Texas Monthly. We aren't here to tell you definitively the absolute best barbecue shack in the outskirts of Lockhart. Instead, we're giving you a cross-section of ribs in America now.
We talked to the minds behind each of the dishes, and they let us in on the secrets of what makes their version so delicious and distinctive. Some of what they revealed is practically a recipe; you might find some good tips for your own cooking. But most of them whet the palate just enough to make you want to visit the restaurant and order them for dinner. Luckily we've included the contact information for all the restaurants.
If you disagree with any of our choices, or want to add your own suggestions, by all means, include them in the comments!
Without further ado, here are the 10 rib dishes we've selected for inclusion in the first HuffPost Food Sampler Platter: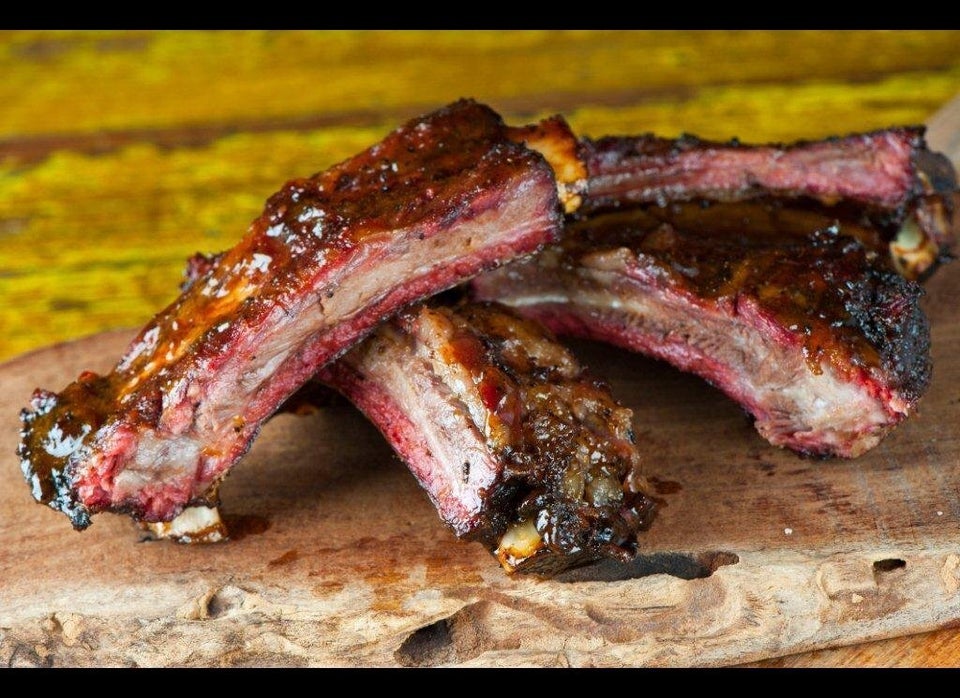 Sampler Platter: 10 Restaurants' Extraordinary Ribs From Around The Country
Related