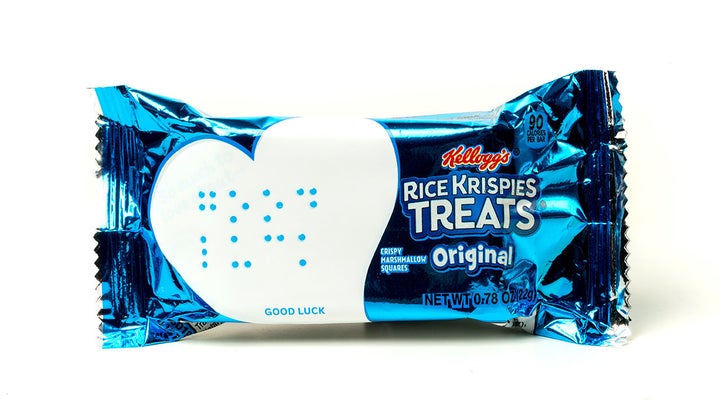 Last year, the packaged food giant rolled out writable wrappers on individual Rice Krispies Treats so that parents and others could pen encouraging messages for kids to read at school. But those notes wouldn't reach some 62,000 American schoolchildren who are blind or low-vision, as the company said on its website.
So Rice Krispies announced Tuesday that it has partnered with the National Federation of the Blind to create "Love Notes" in the form of Braille stickers and recordable audio boxes, allowing kids with visual impairments to get a verbal boost with their snacks too.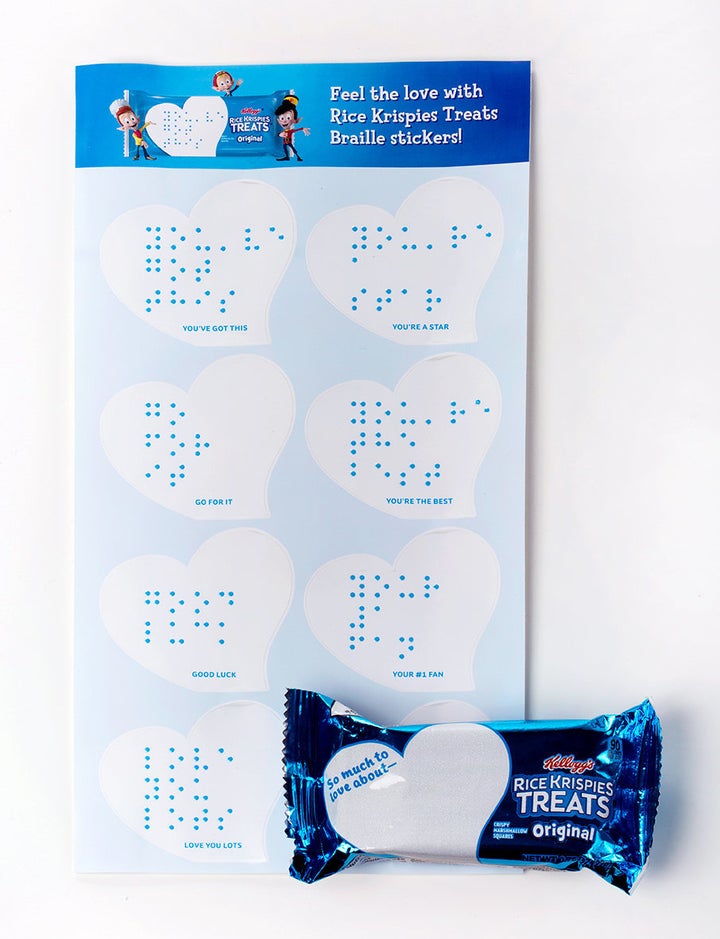 The Braille stickers come in sheets of eight with preprinted uplifting phrases such as "You've Got This" and "Love You Lots." They're shaped like a heart, which matches the spot for writing notes on the Rice Krispies wrapper.
Because some children don't read Braille or respond better to the spoken word, Kellogg's is also offering a recordable audio box in which to tuck one Rice Krispies Treat. When the box is opened, it plays a 10-second message recorded by mom or dad.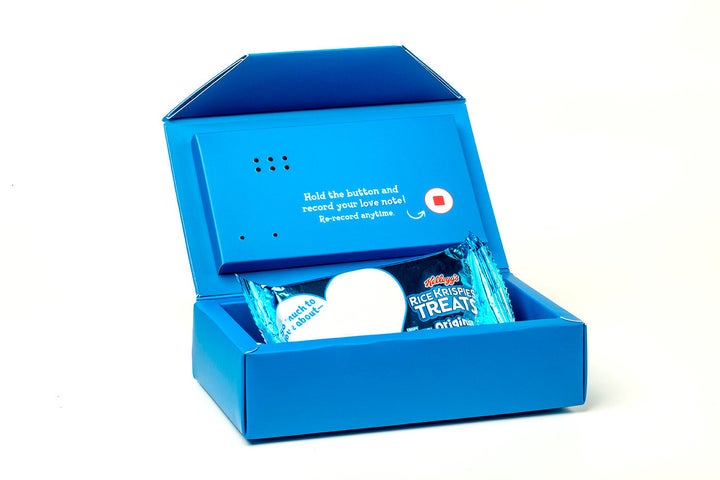 According to Kellogg's, the audio message can be re-recorded more than 1,000 times. That amounts to several school years' worth of support ― assuming kids bring the boxes home each day.
The Love Notes also honor Will Keith Kellogg, the founder of the Kellogg Company, who lost his sight for the last decade of his life, according to Jessica Waller, vice president of sales and co-chair of the Kapable Business/Employee Resource Group at Kellogg's.
"Inclusion is in our DNA, and is now shared through Rice Krispies Treats' 'Love Notes,'" Waller said in Tuesday's press release. "Everyone is important, and we want each child to be able to feel loved, supported and acknowledged."
Other companies have also taken steps toward increasing inclusion for those with physical impairments. Starbucks announced in July that it would be opening a "signing store" in Washington, D.C., where all employees will know and use American Sign Language. The store is set to open in October.
Support HuffPost
A No-B.S. Guide To Life
Related
Popular in the Community