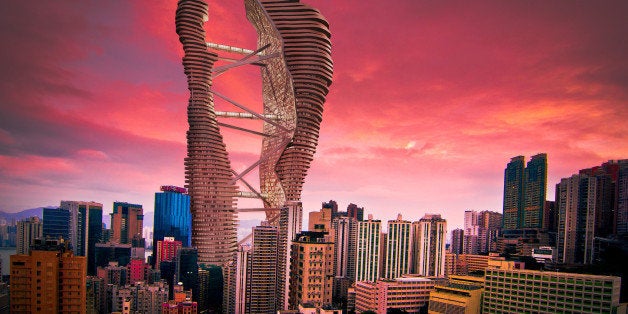 Oftentimes contemplating the future leaves us terrified beyond words, but today, a stunning architectural concept by Mexico-based firm Studio Cachoua Torres Camilletti is making us want to fast forward a few decades.
Studio CTC is paving the way for the skyscraper of the future, plotting a concept building that is part towers, part rice farm. Yes, that's right, in the future your apartment complex could come complete with not only its own laundry machine, but its own farm.
And to top it all off, the organic edifice looks absolutely enchanting.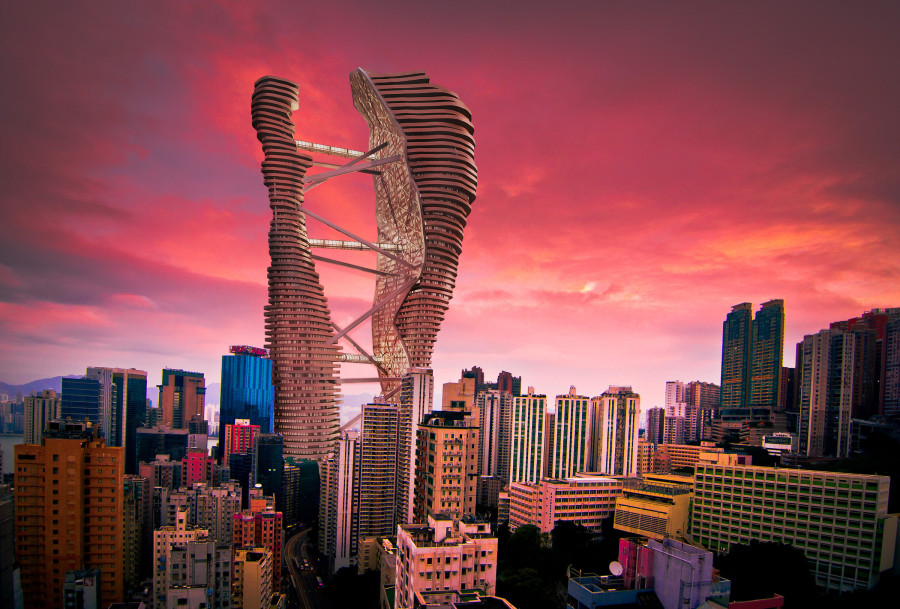 "Should all skyscrapers have the same language?" asked the architecture firm in statement. "Should they always be cladded in glass?" Our resounding answer is no, definitely not! The studio's eco-friendly, living skyscraper embodies the potential for a future where development doesn't come hand in hand with environmental aggression.
The architectural feat would be built in Hong Kong, a place with a strong physical and symbolic connection to rice. The rice terraces would sit atop two towers, which have been split by the middle. The duality of the building's structure speaks to the dual identity of Hong Kong -- partially rooted in a deep history and culture, and partially existing in a contemporary mode distinct from its past. The space between the two towers will, according to The Creator's Project, inspire "natural elements, creating microclimates of ecological architecture."
With solar panels on the roof and a built-in rain irrigation system, the rice crop's seeds -- which are typically sown in hills and mountain ranges -- will scatter vertically from the top; creating a building that looks more like a prehistoric plant.

According to Studio CTC, the larger of the two towers would be designated for commercial space, the smaller residential. Each building's exterior would be designed uniquely to communicate its purpose to passersby. The shape of the dual towers, together yet apart, is inspired by the poetry of natural rock formations and canyons.
Studio CTC hasn't yet announced a date for when this enchanted rice tower would actually become a reality, but for now, we're content to imagine a distant future full of floating rice farms and canyon-esque skyscrapers.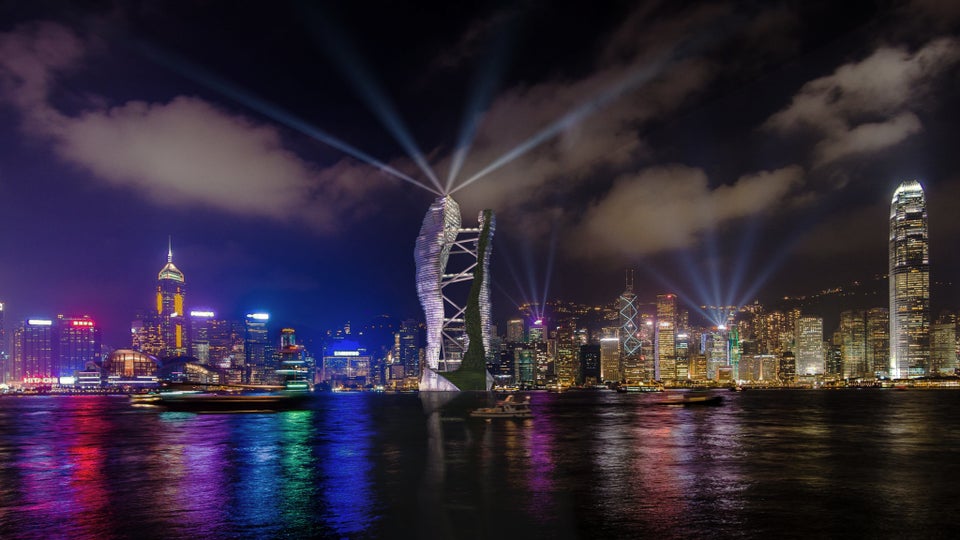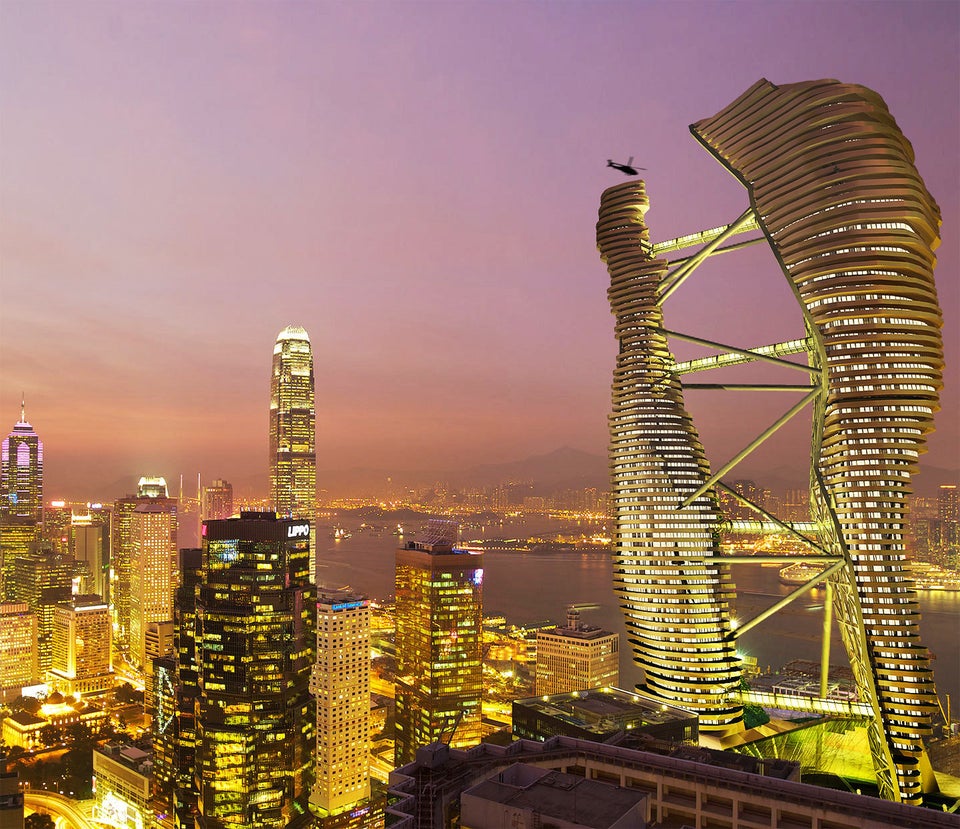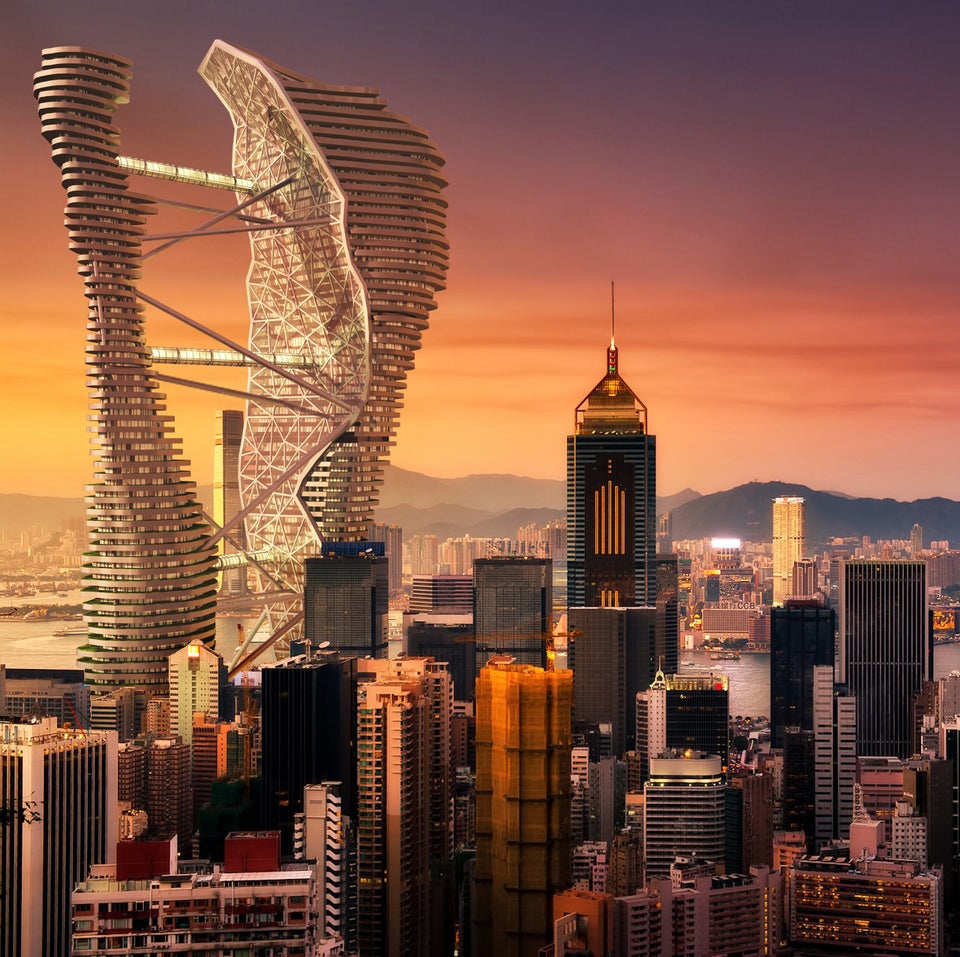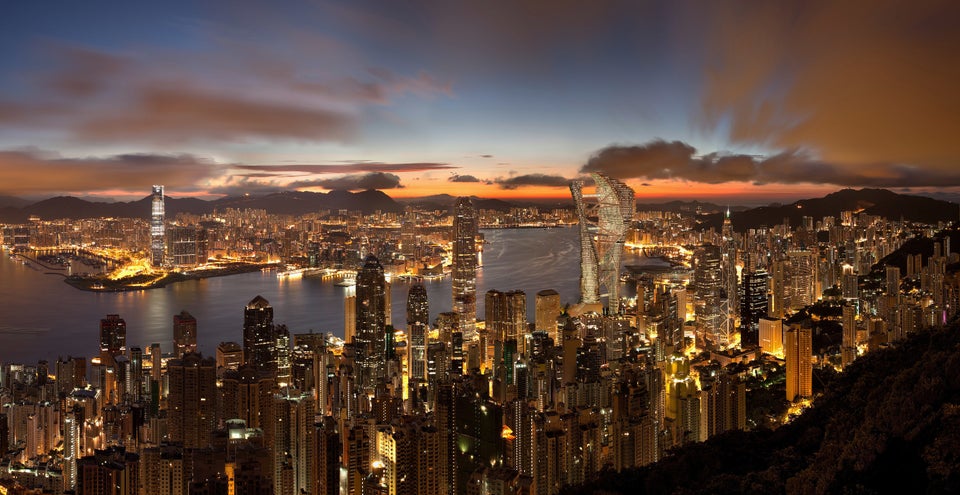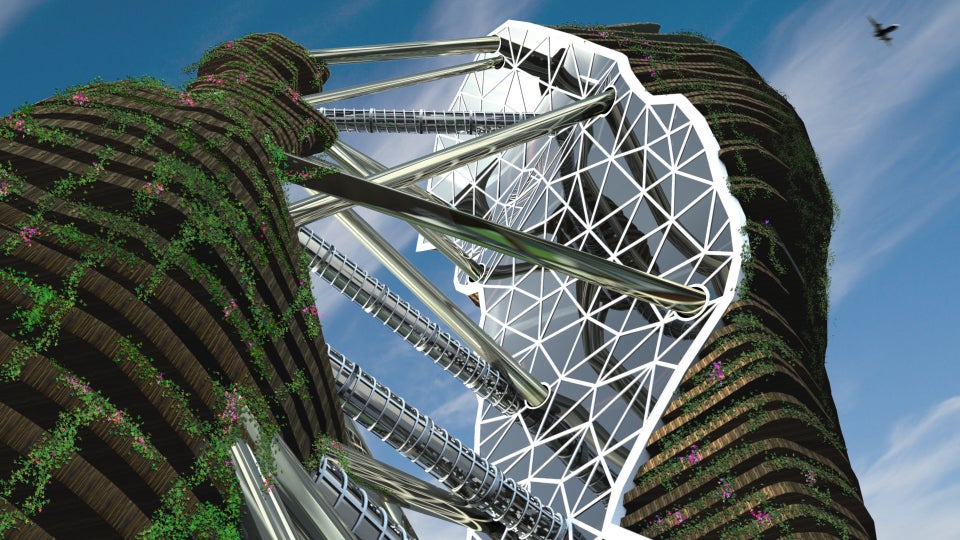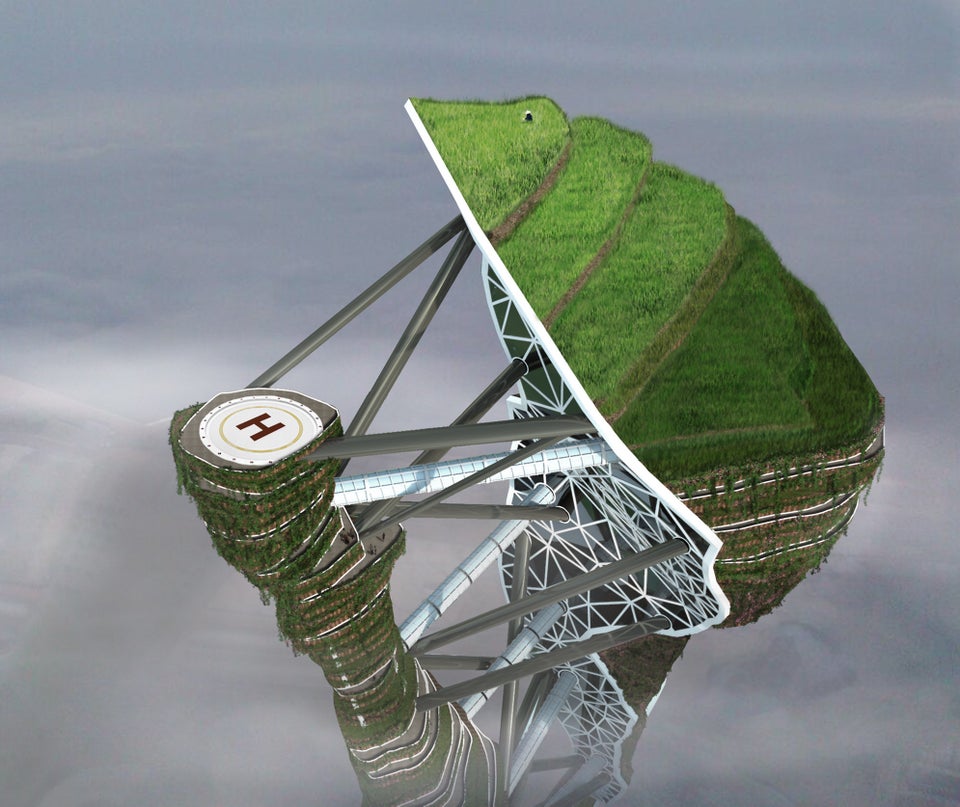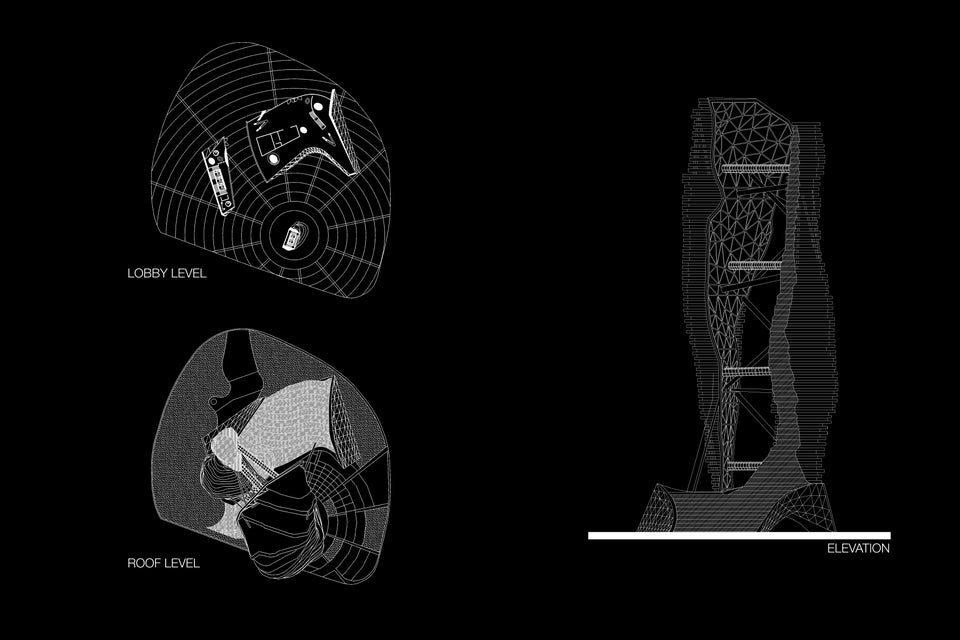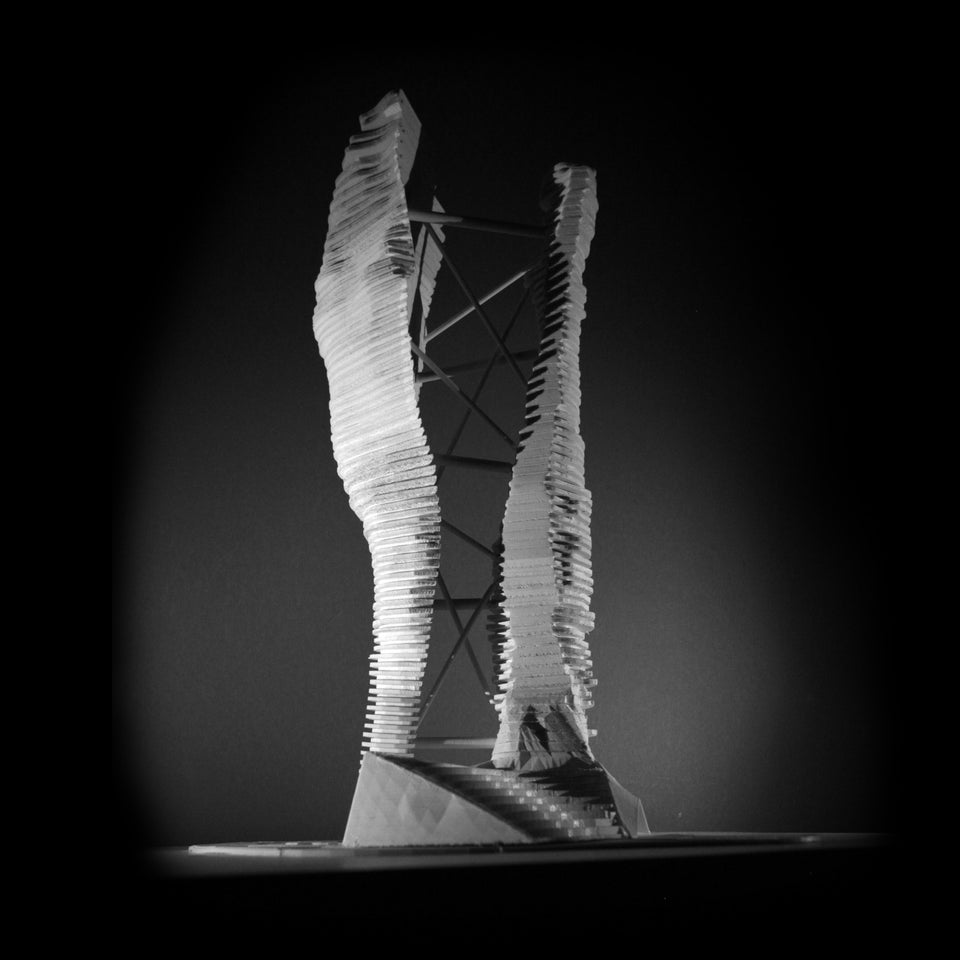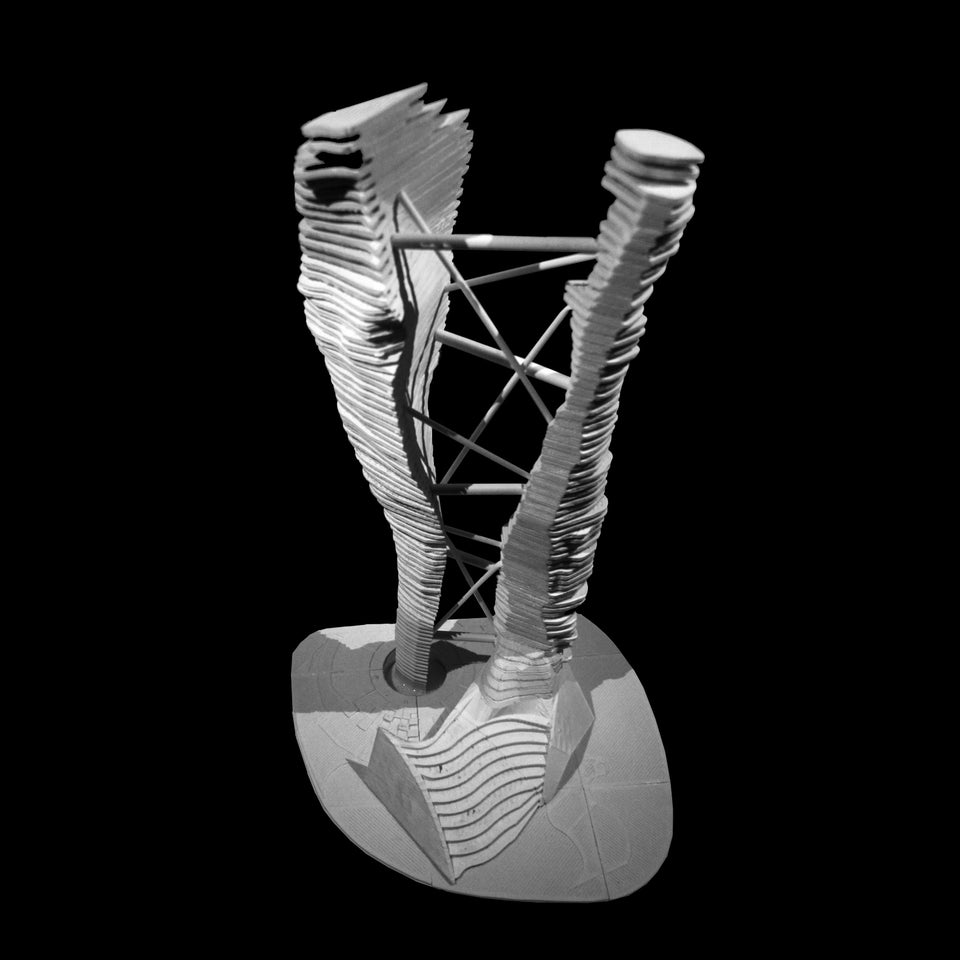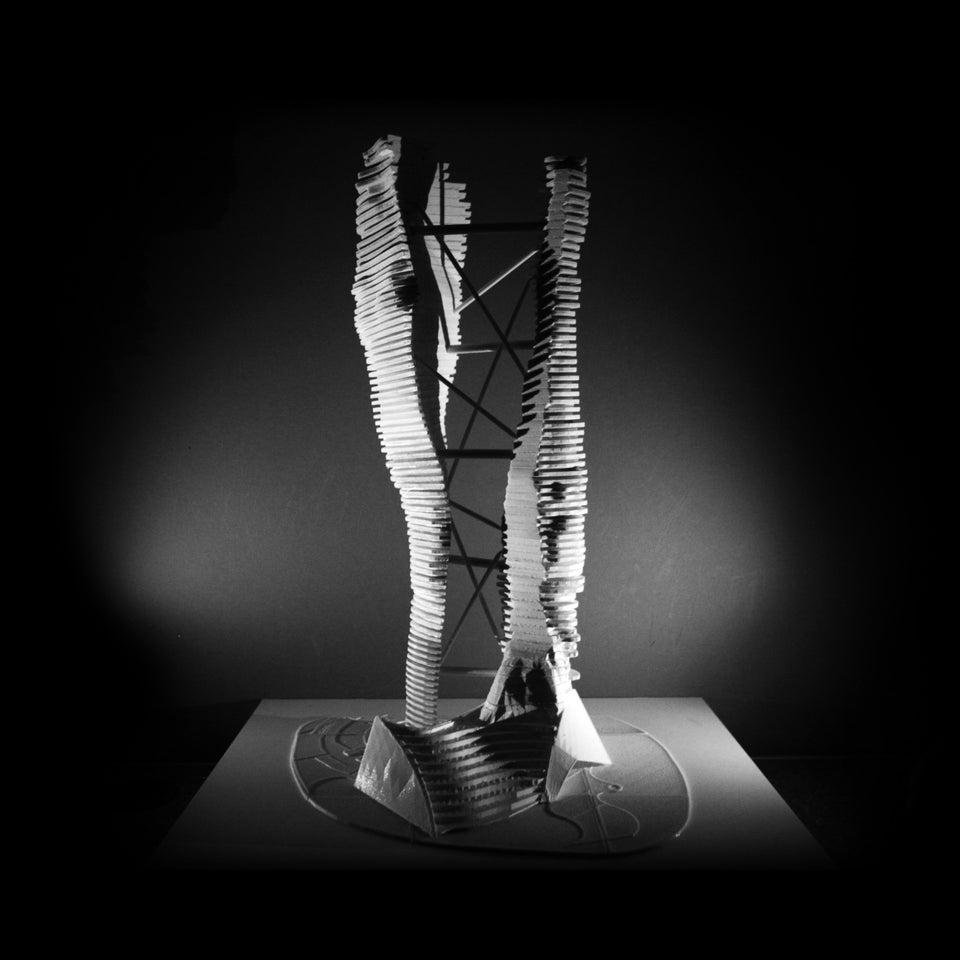 Before You Go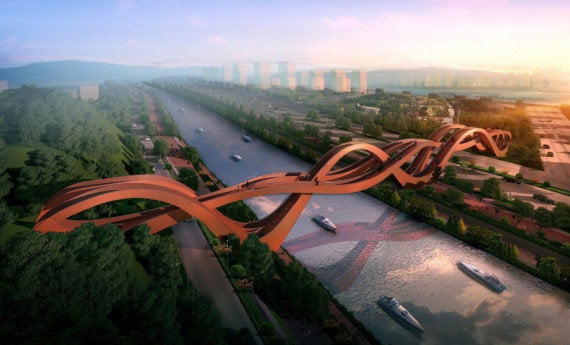 Architecture Of The Future
Popular in the Community