Rich and busy potentate Eric Schmidt, executive chairman of Google, is funding interesting science research. The Schmidt Ocean Institute (SOI) 2013 Research Symposium will take place on Nov. 1 to 2 in Honolulu, Hawaii. The title of the event is Accelerating the Pace of Ocean Science through Technological Advancement and Open Sharing of Information.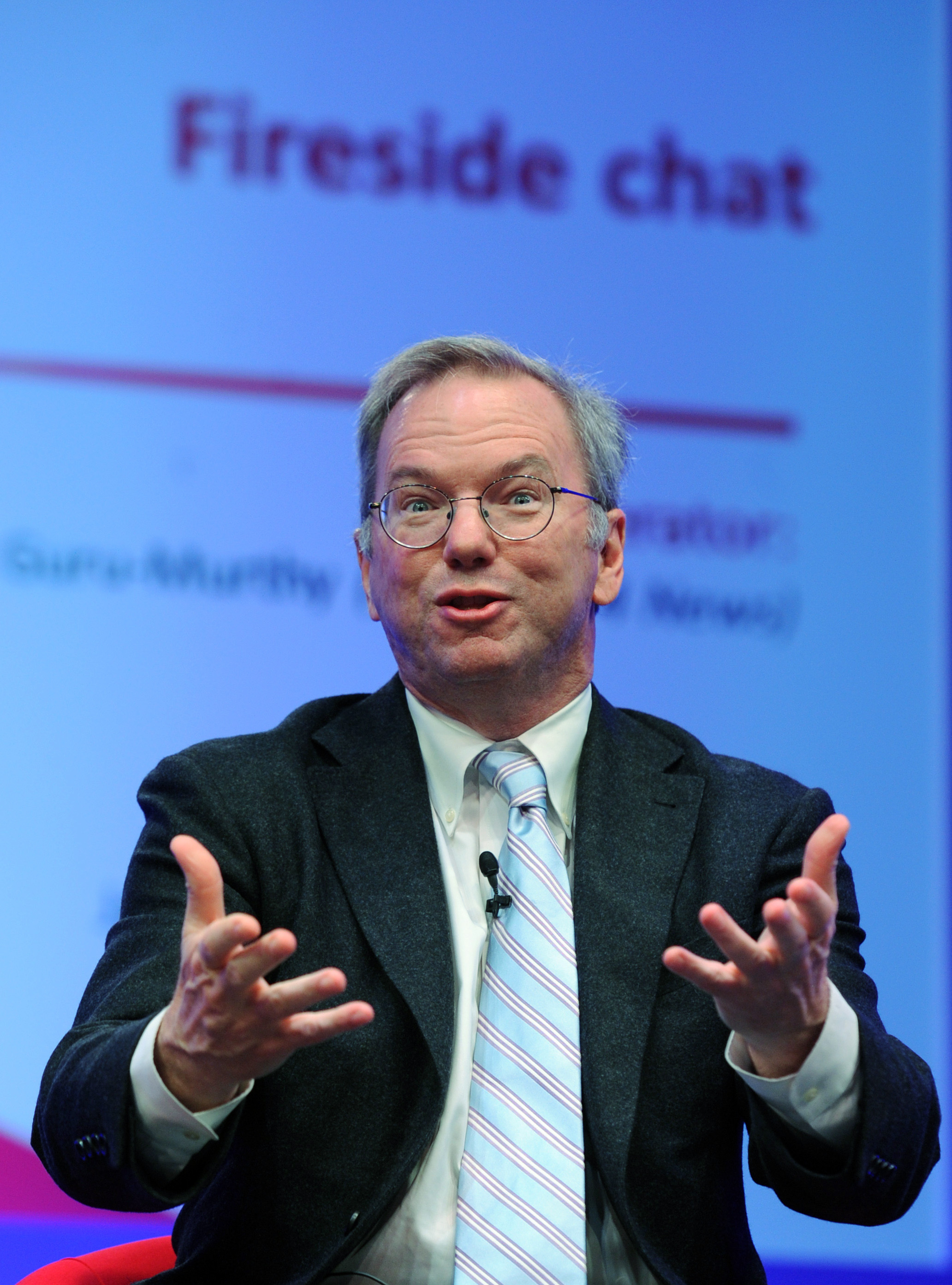 The opening panel is intended to be an analysis of current trends in global marine ecosystems. The motivation behind Schmidt's enterprise are the emerging societal needs that oceanography will be expected to address in the near future.
Akin to business magnate Elon Musk's space venture (SpaceX), Eric Schmidt is doing solid work that government should be doing but can't afford. Space research is an example; ocean research is another. Another instance of a billionaire doing something that government doesn't have the courage to attempt is Mike Bloomberg's stance on gun control.
Lavishing $94 million, Eric Schmidt launched a ship. Schmidt funds a research vessel (RV) for rotating groups of oceanographers who compete for use of the ship, conduct research and publish findings.
He's named the ship after Falkor, a mythical luck dragon in The Neverending Story. The symposium includes a personal tour of RV Falkor.
The ship was built in Germany in 1981 and originally intended as a fishery protection vessel. RV Falkor has a cruise speed of 12 knots. Maximum speed is 19.8 knots. The ship has a 40-day endurance with 40 personnel aboard. Specifically, a 19 member ship's crew plus 2 marine technicians and science berthing accommodations for eighteen.
The ship is outfitted with cutting-edge sensors and an array of technical equipment. It has a manipulator arm capable of working at depths of 2,000 meters, which is deep sea.
A diesel generator converts to provide clean power. The ship's got two articulating cranes that can lift 2 tons. The Main Deck is equipped for wet laboratory work. The Dry Lab area has an echosounder control room for acoustic research in both deep and shallow water. The ship's commercial rated helideck is suitable for UAV (drone) or helicopter operations.
RV Falkor has a weather protected Instrument Staging Bay and workshop; mammal and bird observation upper deck areas. This luck dragon of the sea has continuous global Internet access. The kitchen facilities are stainless steel.
The mission planning and meeting room is decorated with a large black and white close-up of marine tentacles and suction cups, hung on a wall interspersed with brass portals. Seating of bamboo-toned upholstery, and plastic chairs the color of wet clay, gets a dash of spice with throw-pillows in sapphire, coral, ruby, mustard, and Prussian blue. A photograph of the ship's interior shows flowers titivated atop the meeting tables.
Attendees of the SOI 2013 Research Symposium arrive Thursday, October 31st at a coconut grove garden oasis in the bosom of a luxury resort. Guests will have been flown in by donated private jet. All expenses paid. After registration, motor coaches transport participants out to see the ship on guided tours of RV Falkor.
Discussions are projected to focus on topics in globally expanding connectivity, the latest technological innovations, and how ocean research outcomes can be used to bring about meaningful change on a planetary scale.
The best part of the symposium is the science itself. There will be experts from MIT, NOAA, Scripps, Google Ocean, Woods Hole and many more.
Dr. Edith Widder of ORCA (Ocean Research and Conservation Association) will present The Kraken Revealed: First images of a giant squid filmed in the deep sea. Other presentations include: Technology Integration for the Marine Sciences; The Future of Ocean Science and Robots; Breakthrough Opportunities in Ocean Science through Revolutionary Instruments; Oceanographic Research Organization Essentials: Bricks and Mortar or Virtual?
Monterey Bay Aquarium Research Institute (MBARI) is a private non-profit primarily funded by the David and Lucile Packard Foundation, and scheduled for Nov. 2 is the MBARI presentation Surgical exploration of the seafloor using a combination of multibeam, AUV [Autonomous Underwater Vehicle], and ROV [Remotely Operated Vehicle] data.
Closing out the symposium will be a trip to the Bishop Museum of history and science on the island of O'ahu. Dinner is at the Bishop Museum with Hawaiian music and songs as a setting for continued, informal conversations.
A farewell brunch on Sunday, Nov. 3 as guests depart continues the symposium's theme of engagement on important issues in a comfortable setting.
Rachel Carson's groundbreaking book Silent Spring (serialized by The New Yorker in 1962) raised people's awareness about the dangers of pesticides. It could be that Schmidt envisions inviting public agreement on how best to move forward to protect our oceans.
New York City was hit hard by Hurricane Sandy. Wildfires have gotten wilder and are increasingly more problematic in the American West. Boulder, Colorado was this week flood-ravaged by unstoppable rain. Poet Allen Ginsberg founded the Jack Kerouac School of Disembodied Poetics in Boulder at Naropa Institute. This week Naropa is closed. Thousands of people flee the rising water covering northeast Colorado. Hundreds of people are missing. More rain is forecast and desperation deepens.
People are looking for a way to adapt to changing climate and increasing instances of extreme weather. Boulder, a river of water -- but damage that occurs in the ocean is more hidden. The sea is so vast that the harm happening there isn't obvious, yet pollution and rising surface temperatures are changing conditions in the water. Pathogens that don't normally affect certain marine populations now do; as an example, the lobster population in southern New England fisheries is wiped out by lobster shell disease. Water temperatures in New England regularly reach the high 70's. Bacteria normally feeding on discarded crustacean shells now attack live lobsters, literally consuming the shells from off their bodies.
Hypoxia is a term that references low oxygen levels in the ocean generally caused by contaminants. Low oxygen means fish die-offs. Less fish means less fish catches. Less food on our dinner plates. Seafood.
How close to maximum sustainable food provision is our current ability to harvest seafood from the world's oceans? And what might we expect in future -- sailing with the Luck Dragon?
We may need to learn to engage each other in the comfortable setting of genuine, generous caring--tolerating our many differences for the sake of stewarding ourselves forward through rough seas. What we need is less dragon and more luck.
Image Credit: PA.16637958 Stefan Rousseau/PA Wire/Press Association Images
(TIMEspeak adjectives hat tip to Briton Hadden, 1928)
Related
Popular in the Community