According to Marketing Ignite's CEO Johan Hedin, "Rich Answers matter, and they will affect your site's ranking." He is not the only one, however, preparing his clients and community for the upcoming changes that Google's Rich Answers will bring, Forbes Contributor Jayson DeMers proves that there are opportunities for more visibility.
One thing I do not look forward to with the upcoming school year is homework!
Although I love to see my children excited about their homework, the moment they ask for help, I have to trudge through years of memory to understand things, that I would really rather not...In those moments, Google comes in handy often.
Google's Rich Answers allows Google to provide us with direct answers. This means you no longer have to peruse through endless articles to find the answers to your questions.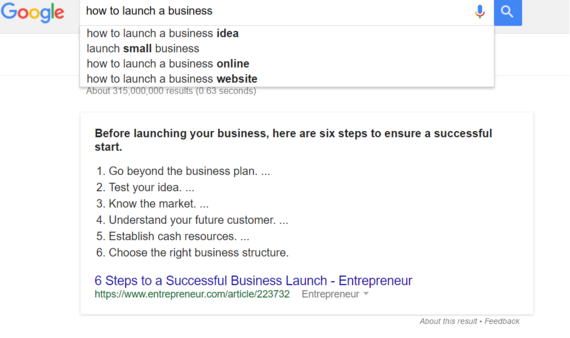 You can experience Rich Answers by simply typing a question into google search box and discovering the answer at the top of the page. Although you will see many 1st page results with great answers to your questions, Google simplifies the search process by giving you the answer directly.
Act-On provides a great list of the ways that Rich Answers are presented by Google:
Answers provided directly by Google: Found at the top of the search result
Basic Snippets: Found within the regular search results
Featured Snippets: Snippets featured at the top of the page
Rich Answers and Visibility
Although some marketers may worry about the negative ways that Rich Answers can affect their visibility online, there has been no significant impact to traffic as of yet. Although changes are unavoidable, like anything that applies to working online, adaptation will be necessary, however, there are ways to benefit from some of these changes.
No Need to Search: With direct answers, users no longer have to click through Google search results.
According to DeMers, "Users who are only interested in quick answers aren't likely to stick around to get to know your brand anyway--so the traffic you do lose won't be the most valuable portion of traffic you stand to get."
The benefits seem to far outway the possibility of the negative. For one, Google relies on sources for it's Rich Answers rather than provide the answers directly. This means that as a blogger, I have an opportunity to be featured, as do my clients if I modify my approach to fit what Google may be looking for. While it is not a guarantee, there are things that you can do to improve your odds.
Be Aware of the questions that are relevant to your industry and provide a perfect answer.
One of the simpler ways to discover the questions that are being asked more often is by paying attention to questions that come up in Google Autofill.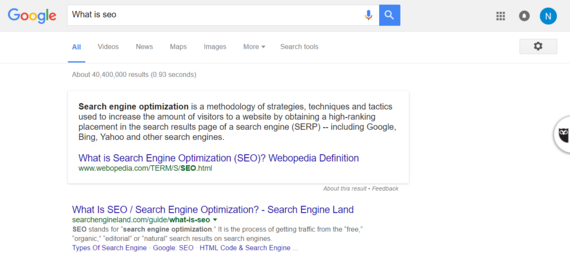 Keep track of the questions that are relevant to your business and craft article ideas around these questions, providing clear, and perfect answers with the content that you create. Be aware of keywords and how often they are used in the answers that you provide.
Restrategize by focusing on other sources to drive traffic to your site. Social Media, Guest Posting, and Blogging communities are just a few of the ways that you can drive traffic to your site. Forbes has a list of 39 Actionable Ideas For Driving Traffic to Your Site. These alternatives will allow you to stay relevant and to grow as things change.
Related
Popular in the Community