It's easy to see a lot has been taken from Butte, Montana. Home to what is called The Richest Hill In The World, over one billion tons of copper, silver and gold were mined there for just shy of a century. As such, the city of Butte grew up to accommodate the rush of fortune seekers, with hotels, bars and restaurants lining its uptown streets.
On a recent trip there, I had the opportunity to spend time on those streets, and I very much enjoyed the intimate look at a Boom Town in the Northwest that still has a lot to offer from a historical perspective. In fact, the City of Butte was designated as a National Historic Landmark and was listed in the national register of Historic places in 1966. It is one of the largest landmark districts in the country.
While most of the riches in Butte may have been unearthed and disseminated years ago, there is a wealth of interesting attractions and historical experiences that make this town a very worthwhile destination.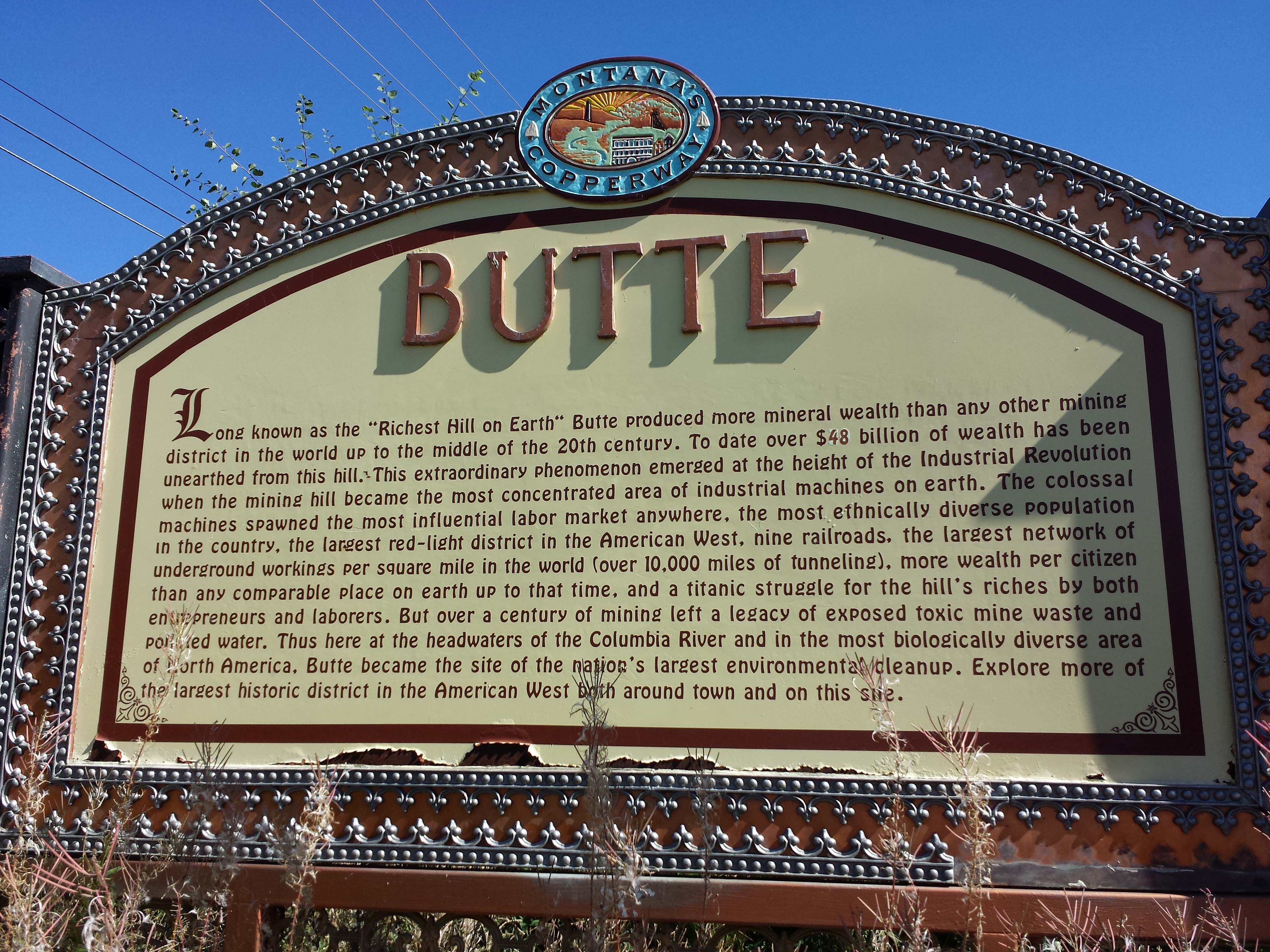 The World Museum of Mining
Located in an actual mine yard named "The Orphan Girl," this 44-acre museum is unlike anything I've ever seen. This mine was in operation from 1875 through 1956 and produced over 7,500,000 ounces of silver during those years. I was amazed to learn the mine was in operation 24 hours a day and employed 500-700 men at a time. We toured their tight quarters, and got a glimpse at the narrow mine shafts they had to navigate. Period safety posters, gear and common areas arranged as they were when the mine was in operation add to the authentic feel.
Another wild feature of the museum is Hell Roarin' Gulch, which is an incredibly comprehensive and intimate reproduction of an 1890's mining town. There are 15 historic buildings and 35 more that are constructed from period materials. With shops, churches, a school and every business imaginable -- from a Sauerkraut Shop to a Chinese Laundry -- the experience is truly like being transported back in time. Given my work with antiques, I was especially entertained by the thousands of original items inside of the buildings. It was a joy to see these artifacts as they would have been in their original environments (from hats in the Millinery to dried snakes in the Herbalist Shop).
There's also a Memorial Garden honoring those who lost their lives in mining accidents. It is a moving and sobering look the dangers miners faced on a daily basis.
http://www.miningmuseum.org/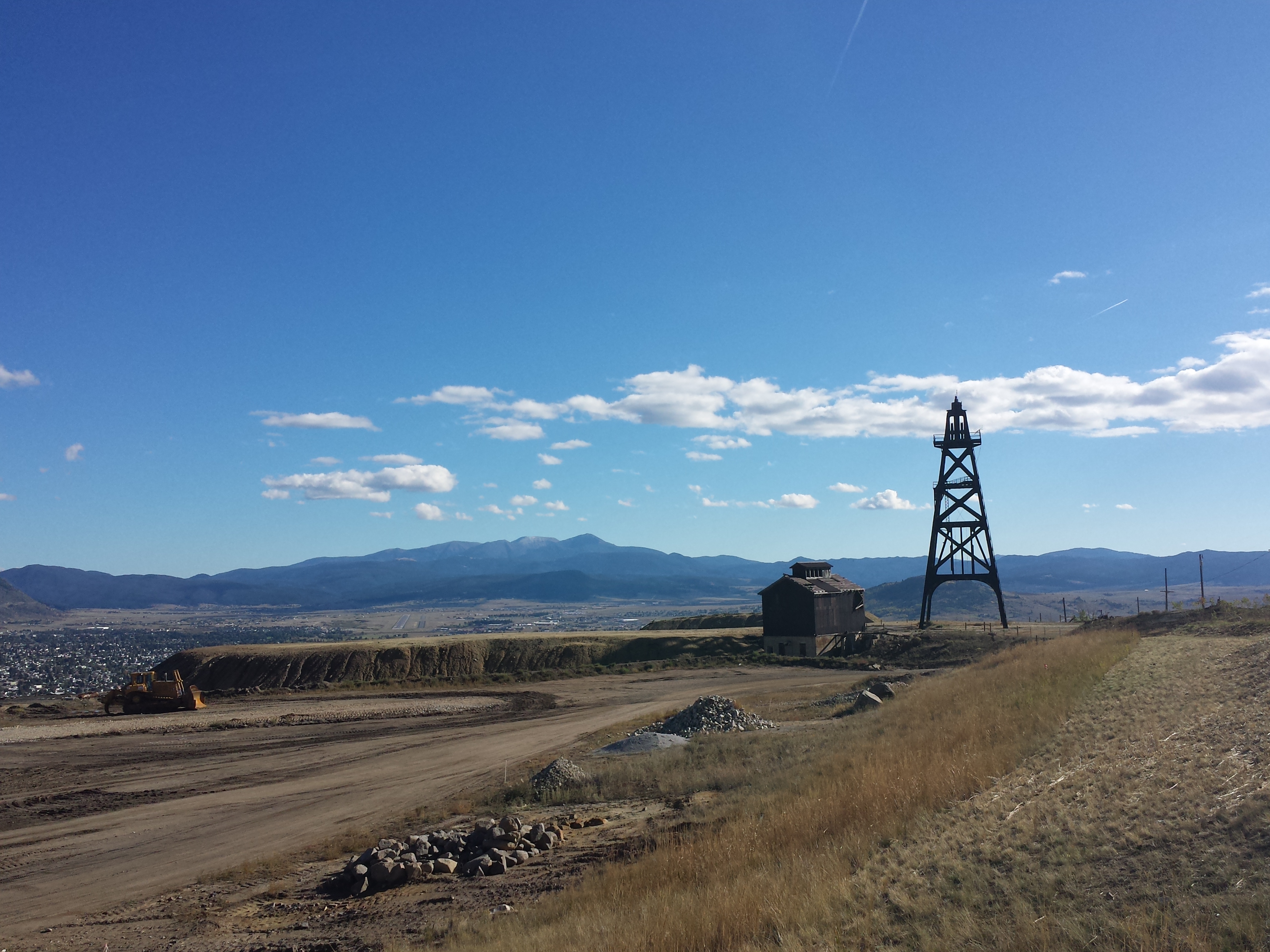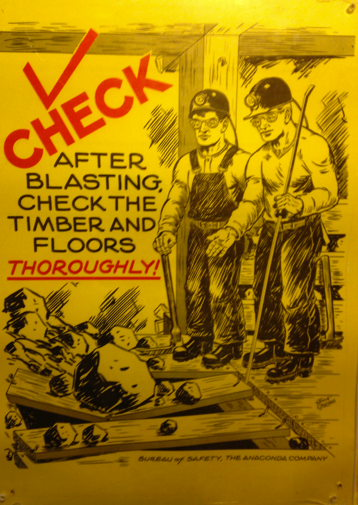 Built by William Andrews Clark, one of the three Copper Kings who controlled the mines in Butte, this 34-room Victorian mansion is a stunning example of Romanesque Revival architecture. Completed in 1888, the home is an opulent look at what someone with an unlimited budget could create at the time -- when Clark died in 1925, he'd amassed a $200,000,000 fortune.
Not only is the Clark Mansion open for tours, but it is also a bed and breakfast, and since we stayed in the master suite, I can now say I slept in the bedroom of one of the richest men in U.S. history.
While most of the original furnishings are gone, the fixtures are original. I especially appreciated the ceiling frescos, faux finishes, heavily carved staircase, stained glass windows and tiled fireplaces. While all of the grand bathrooms all have their original tubs -- only one has a shower, which looks like something H.G. Wells could have concocted. I, of course, opted to use it, and as water came at me from every direction, it was not exactly spa-like. In fact, more water hit the floor than my body, but it was a chance to use something that, at the time, was probably considered a very advanced piece of bathing technology.
That shower is in Clark's daughter Huguette's bathroom. Huguette died only a few years ago. She's been the subject of much controversy and intense media speculation. The bulk of her mammoth estate was left to the hospital where she resided as a mostly-healthy recluse. Despite being in fine physical health, she chose to live in the hospital along with a huge doll collection instead of any one of her homes in New York, Connecticut and California. She's also the subject of a book that's soon-to-be-released called "Empty Mansions."
For the history, controversy and stories alone, I'd recommend a visit here.
http://www.thecopperkingmansion.com/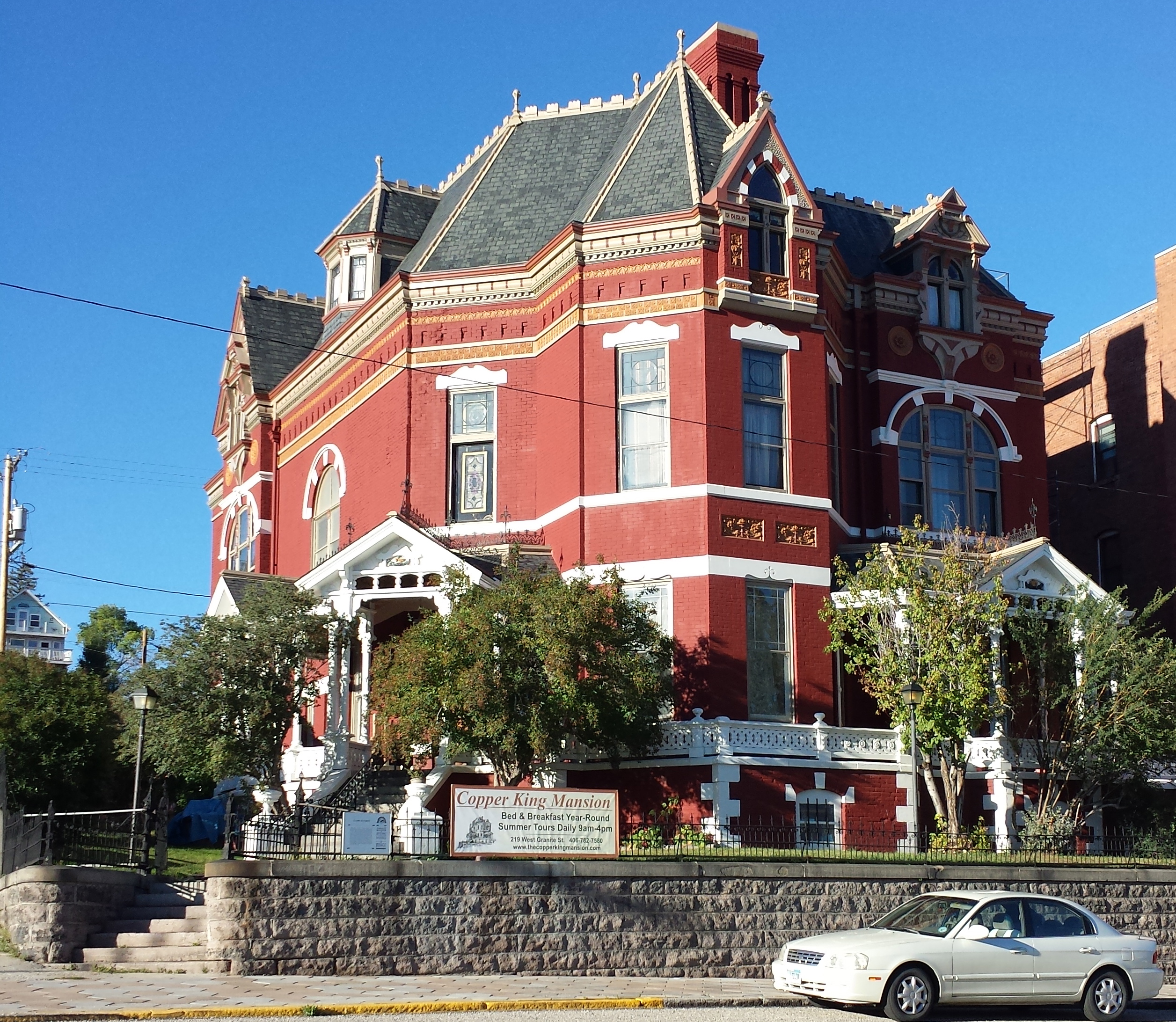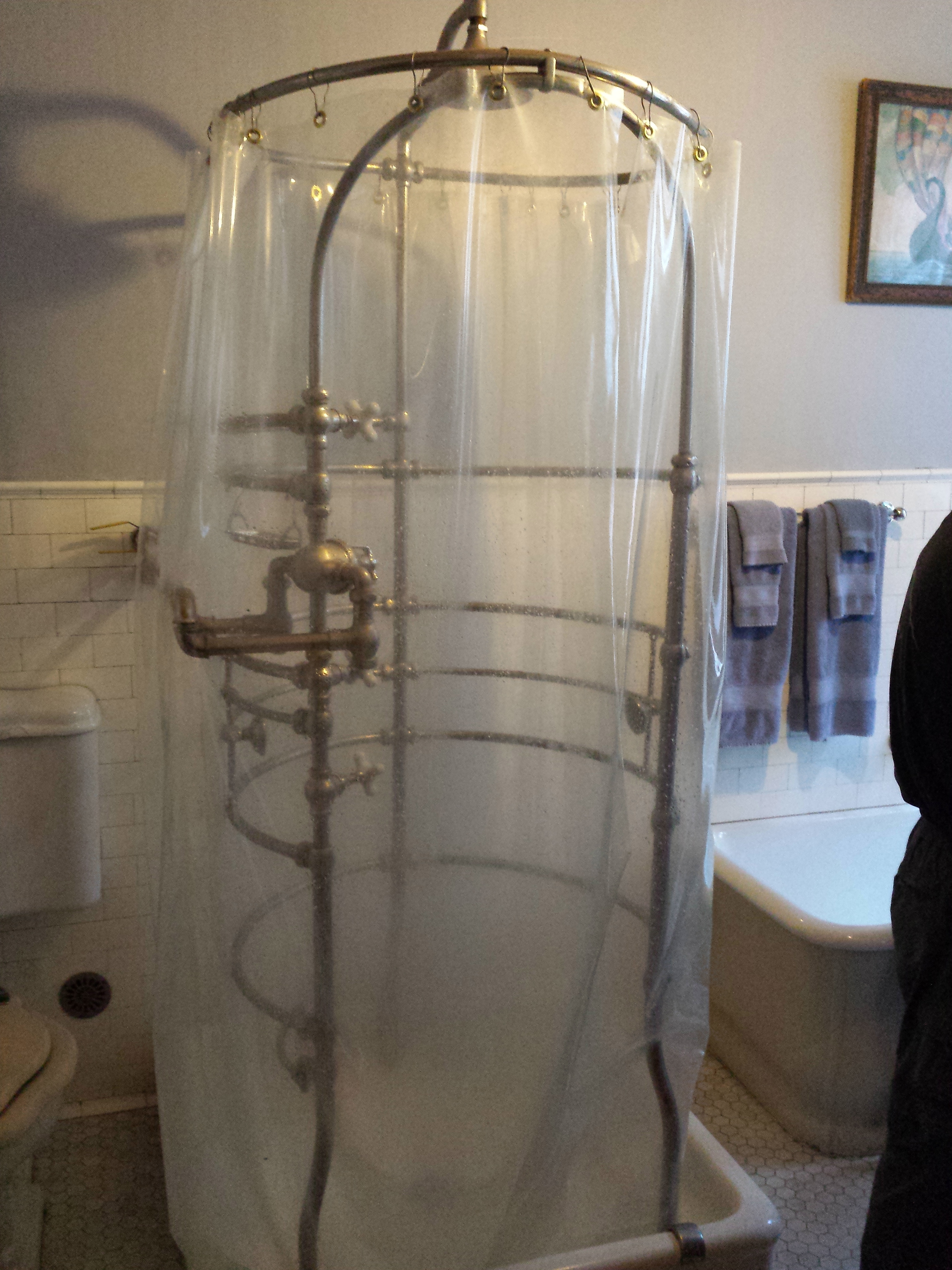 No trip is complete for me without digging through antiques shops, and as luck would have it, uptown Butte has many of them. In fact, like many historic districts in this country, the original businesses are long gone. Many of the historic shops are now inhabited by businesses that cater to those who have an interest in local history.
I always say that the best way to know an area is to go antiquing there, because it gives a great snapshot of the way people lived and what their worlds must've looked like. There were lots of kitchen-related items, china and glass, and other utilitarian things. This told me that the largely working class citizens took care of their things, and held onto them.
While I lingered over a set of dishes, I opted to buy a vintage overcoat with a faux fur collar -- which was much easier to stuff in my suitcase. Vintage clothing is the thing to snap up in Butte. Much like the utilitarian objects I described, some vintage clothing was well cared for and kept in good condition. The prices, too, are hard to beat. On average I'd say that everything was about 25-30 percent cheaper than in my neck of the woods.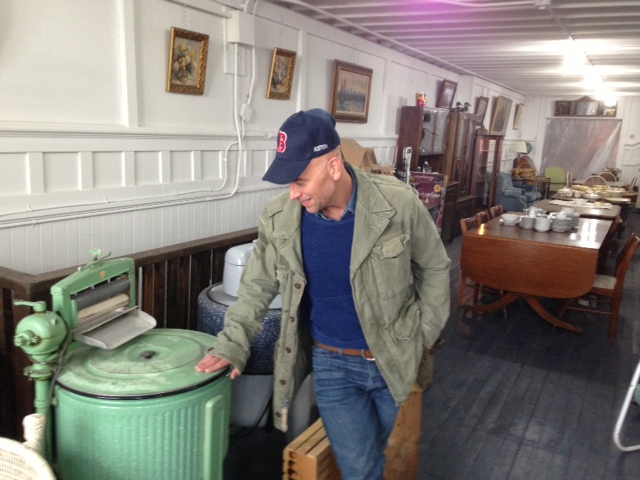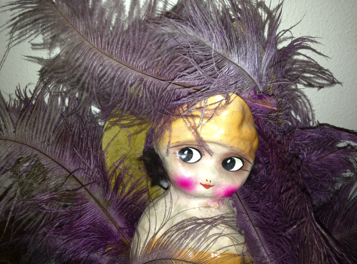 I'm all about a dining experience, and that's why Sparky's Garage was my favorite restaurant in Butte. Housed in a space that was once a working auto body shop, it is decorated with vintage gasoline, oil, and other vehicle-related items.
One of the coolest features of Sparky's is a 1930's pickup truck with a booth in the flatbed -- a tailgate party that always stayed parked in the same spot. There are also Old Hollywood and antique beverage signs, and some really quirky items like a gondola from an amusement park.
The food is basic, hearty and good, and the service was great. Much like my entire experience in Butte, I found there was a rustic charm, a lack of pretense and lots of friendly faces.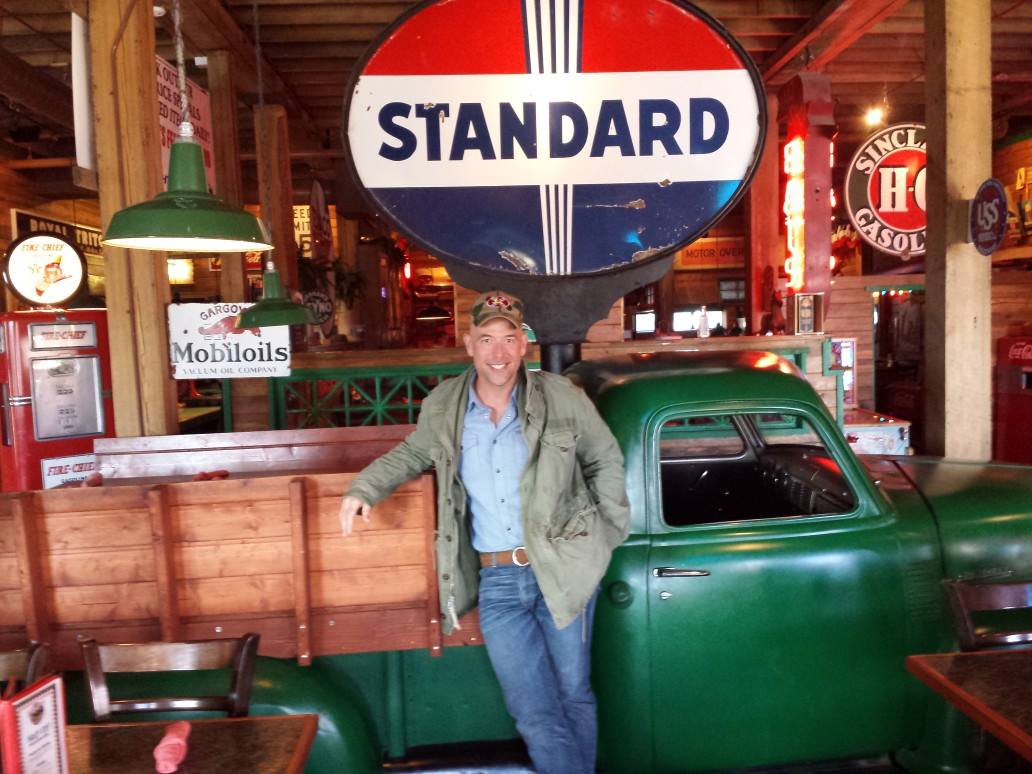 Truth be told, as an East Coast guy, I still see Montana as the proverbial Wild West -- and that's why it has so much appeal. There are miles and miles of land and sky without so much as a glimpse of civilization, and the ranch where I stayed was historic and right out of a movie set. (In one building there were actually pencil-written notes on the walls from those who'd spent the night there in the early 1900s.
With so much land and so few people in the outlying areas, it's easy to understand why Butte was such an important gathering place for locals and travelers. Walking along its streets and touring its sites was like a 360-degree history lesson and I feel like I emerged with a much better understanding of history, culture and the impact mining had on society.
So if Montana is in your travel plans, don't miss Butte... but if you're planning on going, I'd suggest either hightailing it there soon or setting a date for Spring, since Winters in that part of the country last about nine months.
Related