Few cities in the U.S. embody the growing divide between rich and poor quite like New York and San Francisco. In just the past 20 years, both have changed from economically diverse melting pots to exclusive playgrounds for the rich.
The change is clear in striking new visualizations from the U.S. Census Bureau, crunching data from its latest American Community Survey of population and income.
In each of the pictures below, the image to the left represents median household incomes in 1990 ("before"), and the image on the right is 2012 ("after"). Darker shades correlate with higher income, and brighter shades represent lower incomes. Use the slider tool (the button in the middle) to go back and forth in time between 1990 and 2012.
Here's a key for the below maps. The darkest red denotes areas with a median household income of $75,000 per year or more. The lightest white denotes areas with a median household income of $35,000 per year or less:

Just look at how the rich have mostly taken over Manhattan: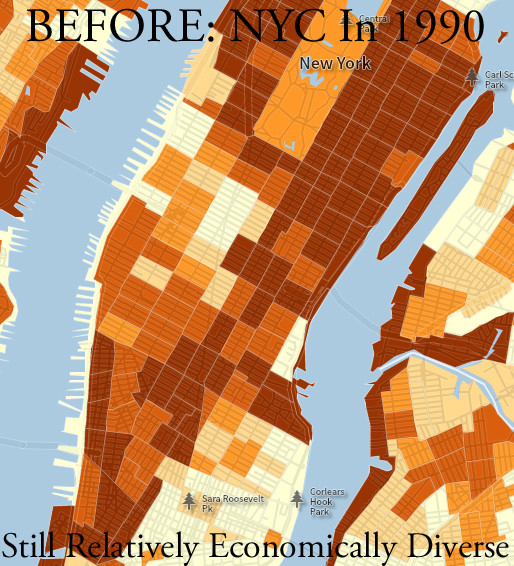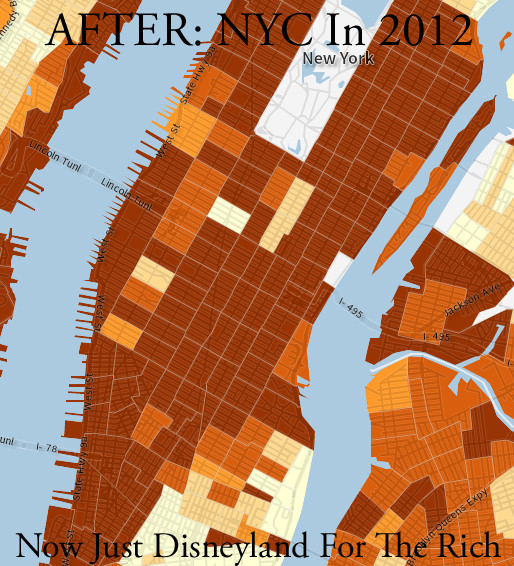 San Francisco, too, has seen a major shift of rich people in, middle class/poor people out: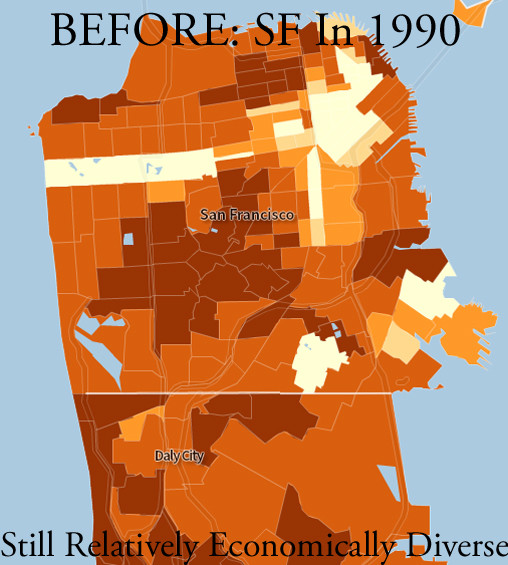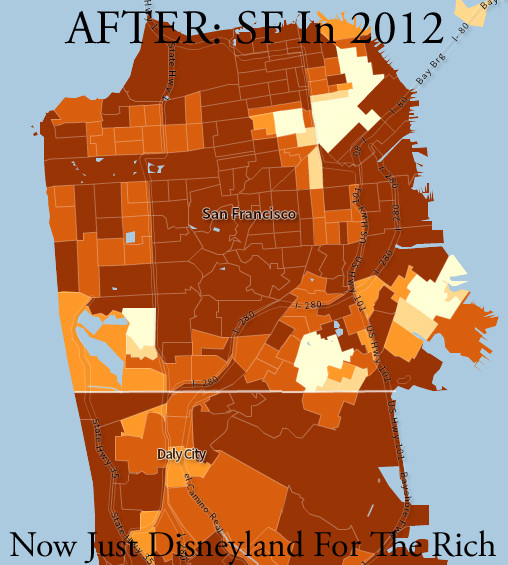 Update: Some readers expressed confusion over the fact that the San Francisco map includes demographics for Golden Gate Park. According to the Census Bureau, the park contains a small number of housing units, which is why it's included on the map.
Related
Before You Go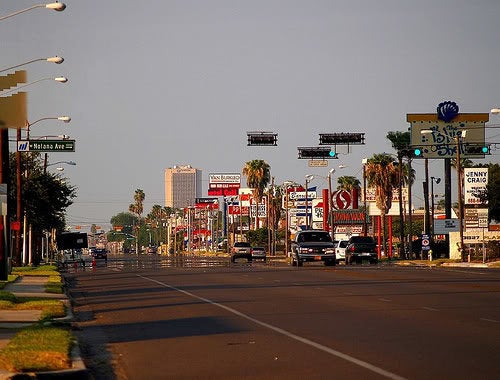 Cities With The Widest Wealth Gaps: 24/7 Wall St.
Popular in the Community