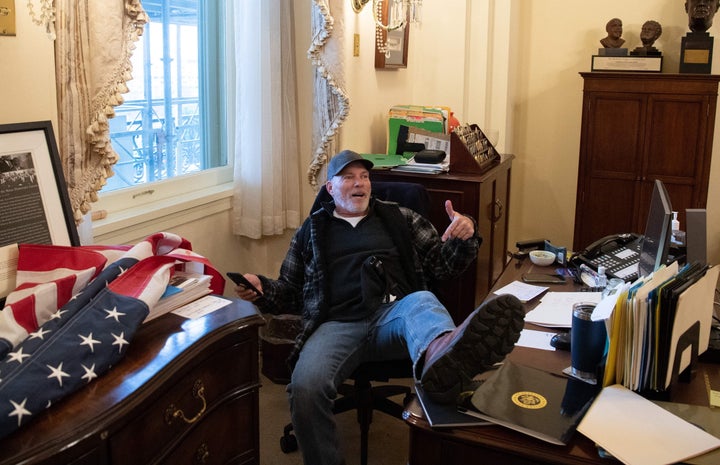 The segment aired just days before President Joe Biden and Russian President Vladimir Putin are scheduled to meet for the first time in Geneva on Wednesday.
Special correspondent Valentin Bogdanov of Russian TV channel Rossiya-1 interviewed Barnett, a self-described white nationalist from Arkansas, via FaceTime. He described Barnett as "colorful" — a word Putin has used to characterized Donald Trump. Bogdanov also falsely referred to the 2020 U.S. presidential election as "stolen," a claim that has no basis in fact.
Barnett has been charged with several crimes, including obstruction of an official proceeding, disorderly and disruptive conduct in a restricted building or grounds with a deadly or dangerous weapon (a stun gun), and theft of government property.
"I exercise my First Amendment rights every hour, every minute, and every day, and I will never stop," Barnett boasted to Bogdanov.
Popular in the Community