 ABC News' Dr. Richard Besser has devoted his career to studying infectious diseases worldwide. But he says that he has never seen a situation as extreme as the Ebola outbreak occurring in West Africa right now.
"This is the most devastating outbreak I've ever seen anywhere in the world and the most devastating outbreak I've ever covered as a reporter," Besser told the Huffington Post in a phone interview from Liberia, where he and an ABC crew are documenting the Ebola crisis, on Tuesday. "I worked on disease protection for 13 years and I've never seen an outbreak as devastating as this one."
The network's chief health and medical editor had already been to Liberia in August, but returned with his crew following President Obama's pledge to send 3,000 U.S. military personnel and other resources to West Africa to combat the deadly virus. He said he went back to see if the President's word to bring some control to the area is becoming a reality.
"There's definitely a different feel on the ground here this time than there was in August," he said, adding that he has noticed a significant increase in international aid groups, patient care workers, ambulances, burial teams and treatment unites.
Besser was the first journalist allowed to bring a camera into ELWA2, the Ebola Isolation Unit run by the Liberian Ministry of Health. He said the only way you can enter is with a protective suit. "Protective suit," however, is an understatement. Besser's outfit included 3 pairs of gloves, surgical scrubs, foot covers, rubber boots, and an outer suit that zips all the way up with a hood, another hood to cover that hood, a face cover, a respirator mask, a pair of goggles and taped seams.
Below are images of Besser wearing the complete suit: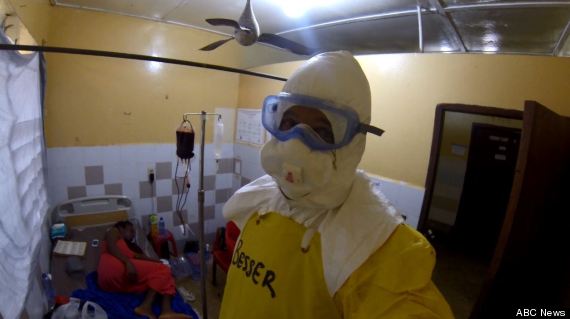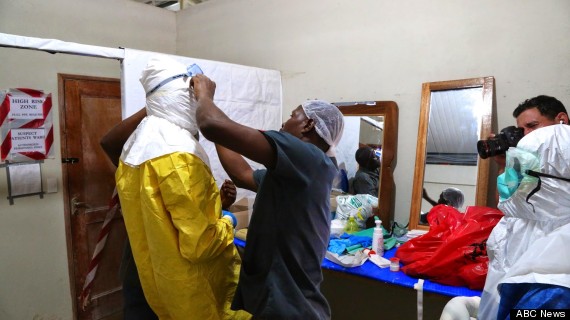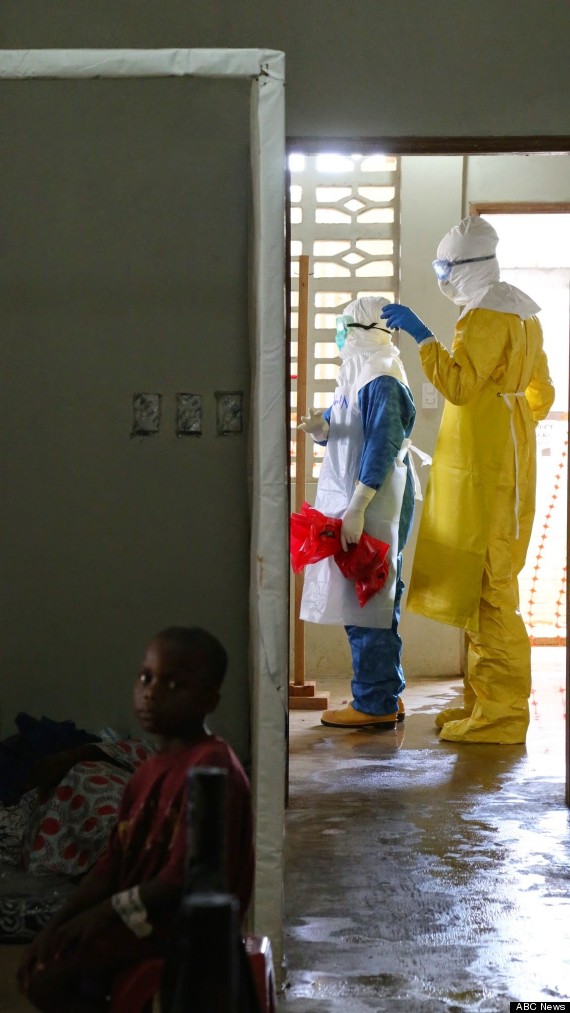 He said the hospital's "extraordinary" attention to detail is what made him feel safe enough to enter, but he would not advise that people without his experience do the same.
"I don't think that any journalist should go in," he said. "I didn't allow the 2 producers I traveled with to go inside. That's not a setting where journalists should routinely be going inside."
Still, he said the community has been incredibly receptive to him being there, and are happy that someone is trying to tell their story.
But there's another story going on that few people are talking about and some don't even know exists. The outbreak has caused most hospitals to completely shut their doors to people who need regular care, Besser said. The entire health care system in Liberia is falling apart.
"Someone with a heart attack, someone in a car accident, someone having a seizure, pregnant women... they have nowhere to go," he said. "Jobs are shut down. Construction projects have stopped. Its consequences across society are so far-reaching."

Popular in the Community