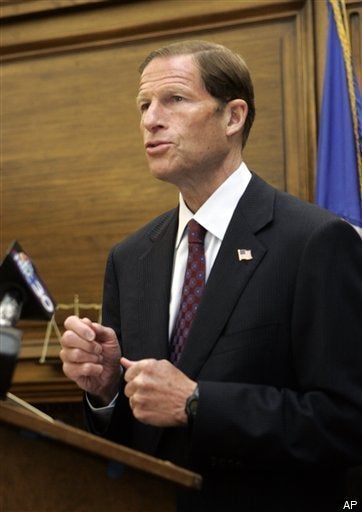 HARTFORD, Conn. (Associated Press) -- Connecticut Attorney General Richard Blumenthal says he will seek to succeed fellow Democrat Christopher Dodd in the U.S. Senate.
Blumenthal tells The Associated Press that he will announce his candidacy at noon Wednesday at Democratic headquarters in Hartford.
Democratic officials tell the AP that Dodd will announce Wednesday that he will not seek a sixth term in November. The officials spoke on condition of anonymity ahead of the announcement.
The 63-year-old Blumenthal has been Connecticut's attorney general since 1990 and served in the state legislature from 1984 to 1990.
The Greenwich resident also served as an aide to U.S. Sen. Abraham Ribicoff and an aide to former U.S. Sen. Daniel Moynihan, when Moynihan was assistant to the president.
Popular in the Community