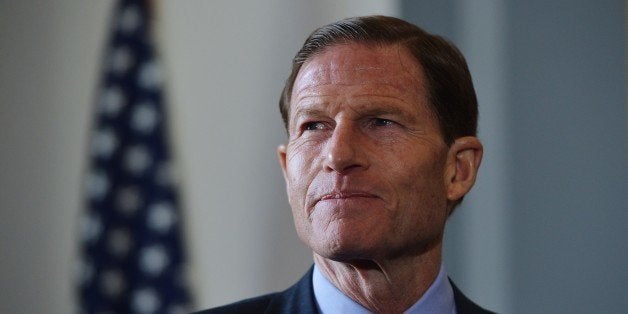 WASHINGTON -- Sen. Richard Blumenthal (D-Conn.) on Thursday became the latest Democrat to say he will vote against President Barack Obama's embattled judicial nominee Michael Boggs.
"I feel I must oppose Judge Boggs' nomination," Blumenthal told The Huffington Post.
Boggs, a Georgia state judge who is up for a lifetime post on the U.S. District Court for the Northern District of Georgia, has been under attack for months from progressive groups and Democratic lawmakers over his socially conservative track record from when he was a state legislator. Among other things, he voted to keep the Confederate insignia on the Georgia flag, to ban same-sex marriage and to require doctors to post online their personal information and the number of abortions they performed.
"My feeling is Judge Boggs took positions that don't respect key, established rights protecting women, LGBT and racial minorities," Blumenthal said. "He claims to have had a change in views ... but there is no objective, fact-based indication he has actually changed those views."
Blumenthal's opposition to Boggs is significant given his role on the Judiciary Committee, where Boggs' nomination is currently pending. The Connecticut senator is now the fourth Democrat on the panel to announce his intention to vote no. Sen. Chuck Schumer (D-N.Y.) signaled his opposition last week, following on the heels of Sens. Dick Durbin (D-Ill.) and Al Franken (D-Minn.). A number of other Democrats have also announced their opposition or raised serious concerns.
"I chaired the hearing where he testified. I gave Judge Boggs every opportunity to demonstrate his ability to be a fair and impartial justice," Blumenthal said. "My feeling is that there would be a real and justified apprehension on the part of people coming before him that he would commit to the impartiality of a judge."
Blumenthal said he decided "some time ago" that he would oppose Boggs, but has spent time reviewing his record. "I respect his community service and his membership of the Georgia judiciary," he said.
Boggs was part of an all-or-nothing package of seven judicial nominees that President Barack Obama approved last year with Georgia's Republican senators, Saxby Chambliss and Johnny Isakson. The White House maintained it had to compromise on Boggs to get other Democrat-backed nominees into the package. And compromise it did: Four of the seven nominees were GOP picks, and only two were black, despite the state's large black population. The trade-off is that long-empty seats can be filled.
But Democrats have dug in their heels on Boggs. Sen. Patrick Leahy (D-Vt.), chairman of the Senate Judiciary Committee, separated Boggs last month from the rest of the group and advanced the others without him.
It's unclear what happens next with Boggs. A Leahy spokeswoman recently had no updates on when the committee may schedule a meeting to vote on his confirmation. If the votes aren't there to advance Boggs, the White House could withdraw his nomination to save some face or Boggs himself could withdraw.
A White House spokesman said there have been no developments in Boggs' nomination.
This story has been updated to include the response from a White House spokesman.
Before You Go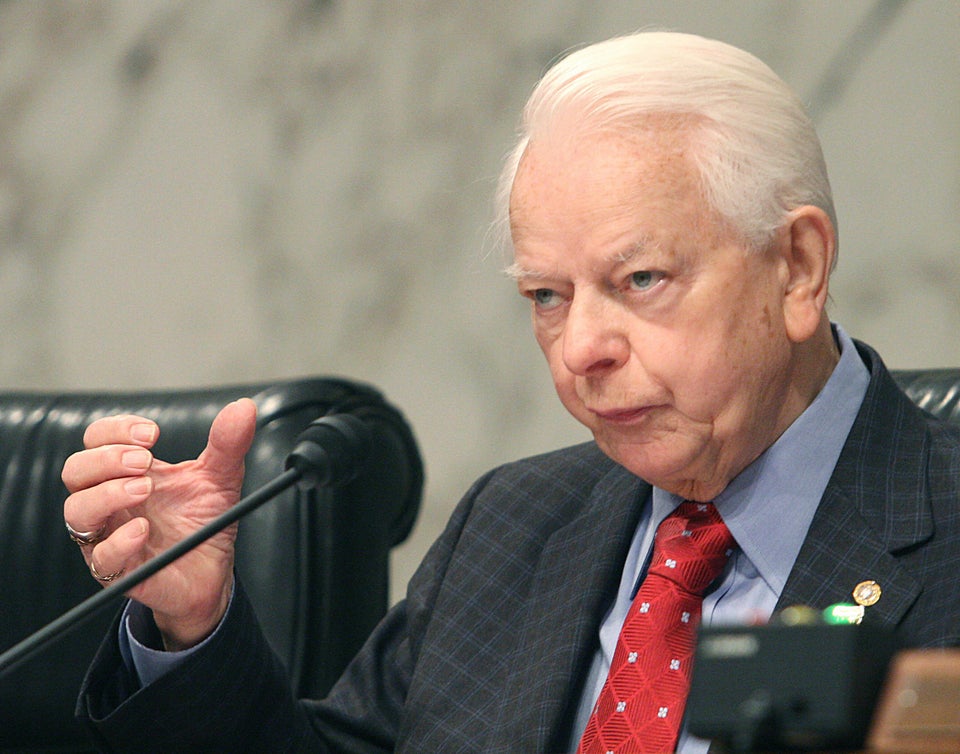 Longest Serving Senators In U.S. History
Popular in the Community