"NRA leadership demonstrated yet again last week just how low they are willing to go in their unconscionable effort to block any common sense, life saving gun violence legislation," Blumenthal wrote.
The NRA came under fire Thursday for launching a pro-gun robocall and postcard campaign. The organization urged Newtown residents to contact their state senators to express their opposition to gun-control legislation in the Connecticut General Assembly.
"Despite an outcry of public opposition, anti-gun legislators are aggressively pursuing numerous proposals that are designed to disarm and punish law-abiding gun owners and sportsmen," the robocall states.
LISTEN: NRA robocall in Connecticut, sent by a HuffPost reader:
Several Newtown residents told The Huffington Post that they were offended by the NRA's campaign. One resident, Christopher Wenis, said he received numerous robocalls despite calling the NRA twice to request to be placed on the "Do Not Call" list.
"I've got a 5-year-old son who went to preschool on the Sandy Hook Elementary School campus," Wenis said. "And this was a really hard week for me on a lot of levels. These calls were the last thing I needed."
Blumenthal says he wants the NRA to stop harassing his constituents.
"My message to NRA leadership: Stop these invasive, unconscionable calls," Blumenthal urged in his blog post. "Join the vast majority of Americans and Newtown residents in supporting common sense measures to stem and stop gun violence."
Public opinion polls on gun control legislation since the Dec. 14 shooting in Newtown that left 20 children and six educators dead have shown that a majority of Americans support stricter gun control laws.
According to a recent Washington Post/ABC poll, 52 percent of Americans support increased gun control, compared to 45 percent who oppose stricter gun laws. The poll also indicated overwhelming support for increased background checks, with 90 percent of registered voters favoring a measure requiring background checks at gun shows.
"In a community that's still very much in crisis, to be making these calls opens a wound that these families are still trying hard to heal," the senators write. "Put yourself in the shoes of a victim's family member who gets a call at dinnertime asking them to support more assault weapons in our schools and on our streets."
"Robocalling members of the Newtown community to promote your agenda less than 100 days after the horrific shooting is absolutely beyond the pale," the letter continues. "Again, we call on you to show some basic decency and cease and desist these calls."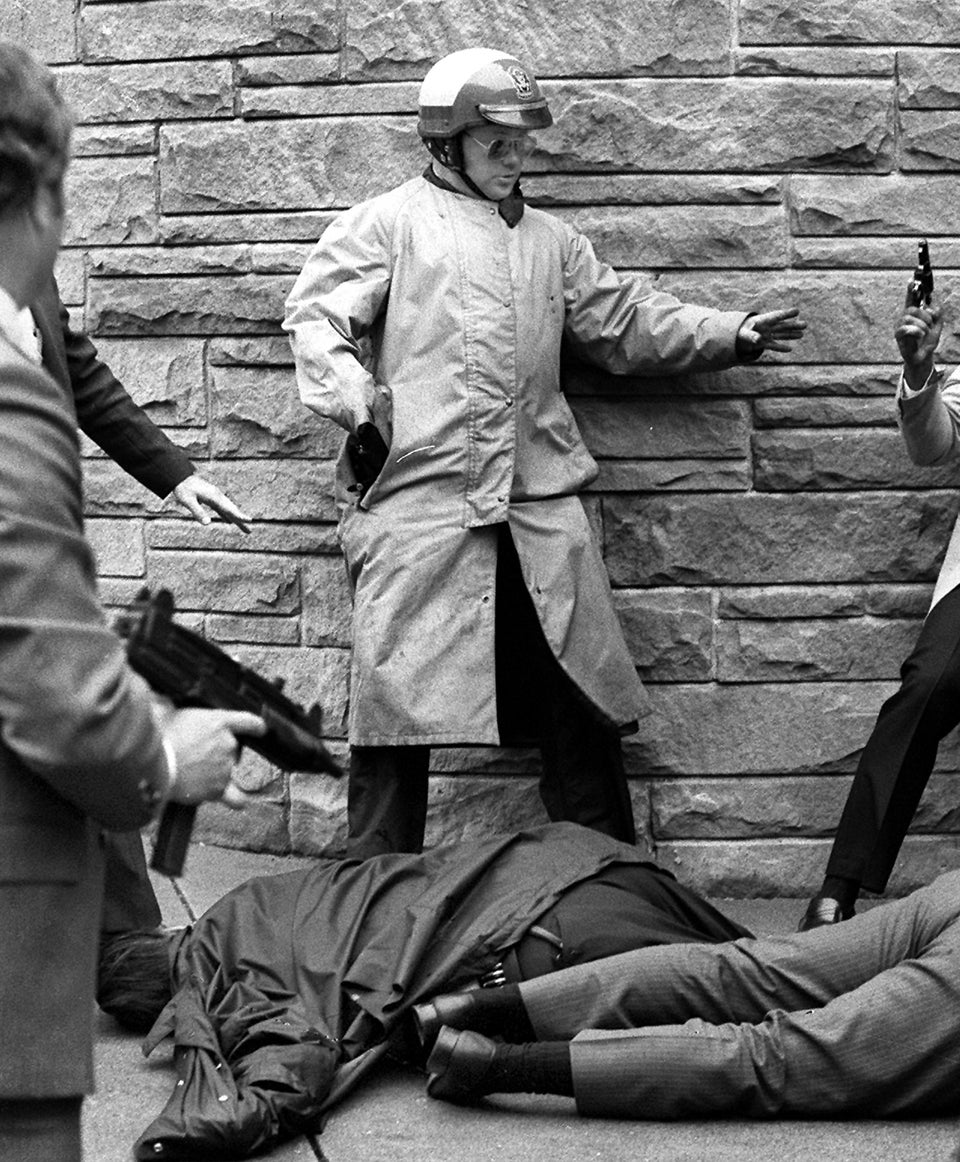 Pivotal Moments In The Federal Gun Control Debate