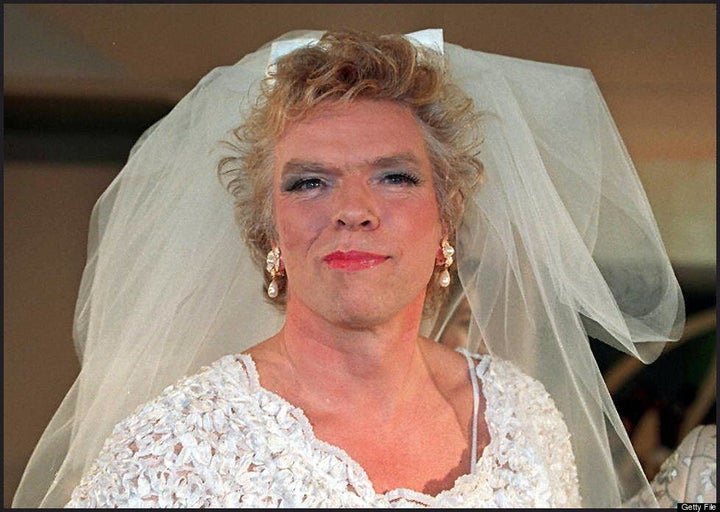 We know Richard Branson wants to make flying glamorous again, but this isn't exactly what we were thinking. Branson recently lost a bet with a pal who happens to be Tony Fernandes, the chief executive of Air Asia, a low-cost airline, according to the Telegraph.
This wasn't just a gentleman's bet, though: The two men gambled on whose Formula One team would finish higher in a recent championship; Branson bet on his Virgin Racing, while Fernandes bet on his Lotus F1 team. The bet? Whoever lost would serve as a flight attendant on the other's airline. It's not what you may think, though: Branson will serve as a female flight attendant, dressed in heels, makeup and dress and will be cleaning the bathrooms (among other duties) on a February 21st flight from London Stansted to Kuala Lumpur.
The kicker? Fernandes' airline does not allow "hairy stewardesses," so Branson will have to shave his legs, according to the Daily Mail.
This isn't the first time Branson has dressed in drag: In 1996, he wore a white wedding dress for Virgin Brides, a company which no longer exists.
Popular in the Community