Interviewers: Editors: Maranda Pleasant, Gina G. Murdock
Maranda Pleasant: What is it that inspires you the most?
Richard Branson: People. Through the right people focusing on the right things, we can, in time, get on top of a lot if not most of the problems of this world. And that's what a number of us are trying to do.
MP: What is it that makes you come most alive?
RB: Being fit and healthy. There's nothing like the endorphins from being fit, and the incredible endorphin rush that goes with that. It beats drugs, drink, and almost anything else I know. I live a very full-on life, but then when I come back to Necker, I try to recharge the batteries. All of us have just got to find that time to look after our bodies. That helps us make sure that our mind is sharp. I know that when I'm feeling great and really fit, I can get in three or four hours more of really productive work.
MP: Do you have some sort of daily routine to keep your center?
RB: Things like kitesurfing, surfing, tennis, running. We also set ourselves family challenges. Climbing Mont Blanc and having to train for it; trying to kitesurf across the English Channel and then having to train for it; trying to break a transatlantic sailing record and then having to train for it. I think it's quite great to set yourself a big challenge and then you've got another reason for keeping fit. As a family, we all ran the marathon about three years ago. It's fantastic to have something like that to aim for.
PHOTOS: (story continues below)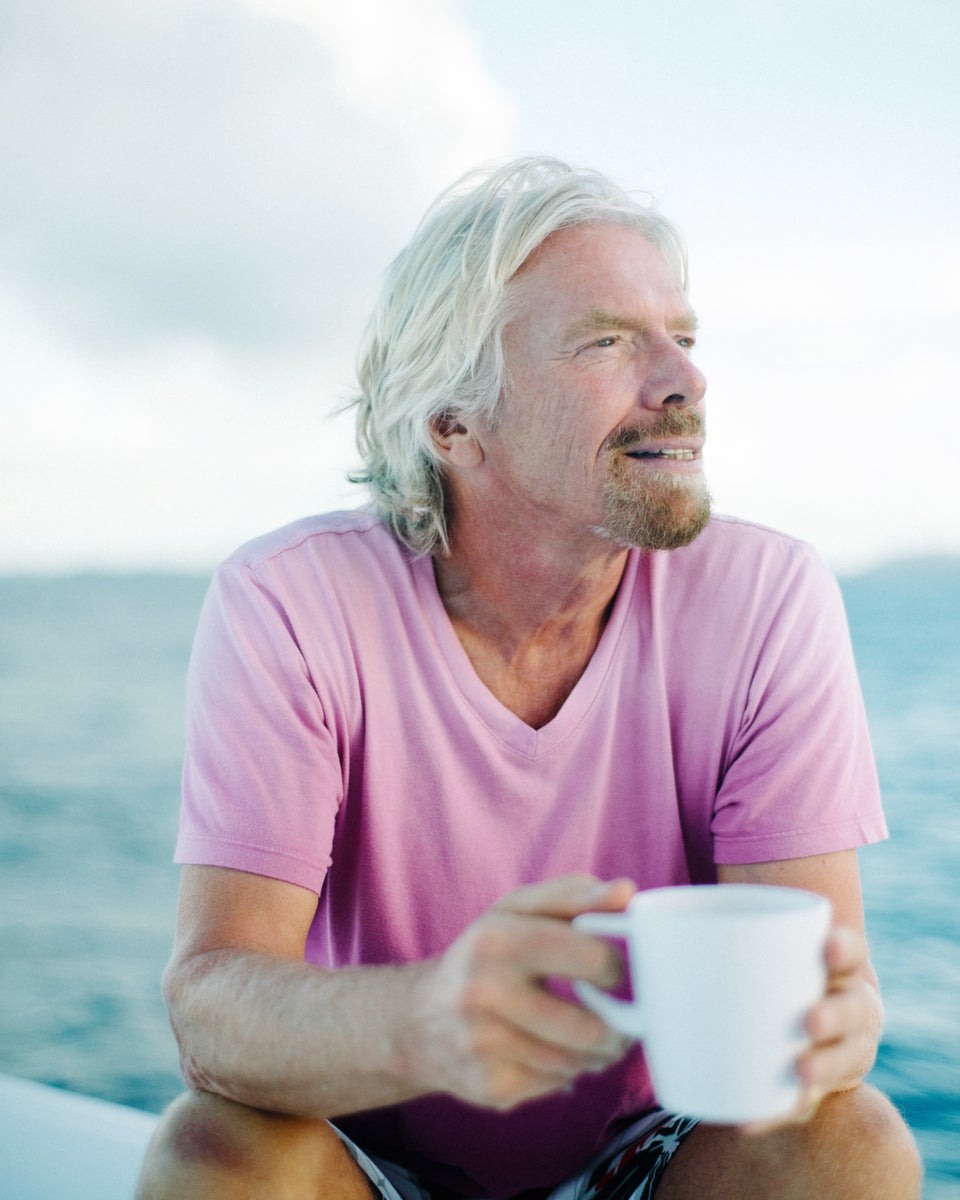 MP: What is it that makes you feel most vulnerable in your life?
RB: I think the opposite of what we've just been talking about. And that is if family or friends are unwell or ill--it's perhaps the only thing that really can make one feel vulnerable.
RB: I've been very lucky. I come from a very close family. I'm also in a relationship that's been really good. Lasted a long time. We've got wonderful kids from that relationship, and they've had the benefit of being together. It's fantastic to have that sort of togetherness. It's a rarity these days. Something you have to fight for a bit. If you're lucky enough to have it work, I think it's well worth striving for.
MP: What does commitment mean to you?
RB: Commitment is not letting people down. That's very important in life. If you say you're going to do something, make sure you do it. Just try never to let people down.
MP: What advice would you give to women in business, bringing a vision into reality? A couple important things to live by?
RB: I'm not sure you need to give separate advice for women than for guys. I think the same rules apply to both men and women. You just get on and do it, like you've done with your magazine, [and try] to create a product that is noticeably the best in its marketplace. By just getting out there and doing it, you're going to learn all the pitfalls. It may succeed, it may not succeed, but unless you actually try it, it's definitely not going to succeed. I think the slogan "Screw it, just do it"--I think the same applies to women and men. Get on and give it a go. Learn from it if it doesn't work out. Pick yourself up and try again.
MP: I remember you saying once, "I'm never going to ask you to do anything I'm not willing to do." When you lead people, when you have that many employees, is there some creative motto, is there something you try to live by? Your leadership skills are admired globally.
RB: I think leading by example is extremely important. If you go back into military history, the person who's leading the troops ought to be in with the troops and not just standing on the backline sending them into battle. To get the respect of people, I think you've got to roll up your sleeves and lead with your people. The absolute key is treating your people well. Looking for the best in your people. Lots and lots of praise, no criticism. I think quite a lot of companies don't run their companies in that way. Which I think is very sad and could be a great mistake. Leading by fear is a lot of companies' approach, and a horrible way for people to exist in their lives, when most of your life is spent at work. I'm sure you get the best out of people if you look for the best in them. People don't need to be told when they've done something wrong--they know it without having to be told.
Gina G. Murdock: In your new book, Screw Business As Usual, you write about 24902. I think it would be really awesome if you defined what that is. What is 24902 Community, and what are you trying to achieve with that?
RB: If we can get every business leader in the world to adopt a problem--I think because they are slightly more entrepreneurially-minded than social workers and politicians--between us all, we should be able to get on top of an awful lot of problems of the world. That would be good for the companies and it would be good for society. So 24902, or the B Team that we're just setting up, is basically a group of business leaders. [We're trying] to look at the way business is currently being run to see if there are better ways of running it. Business has evolved, capitalism has evolved. But capitalism has never stood back and examined itself properly. I think everybody knows that capitalism is the only thing that works, but is the current form of capitalism the best way of it working?
There must be better ways. For instance, should public companies have to be judged on every quarter's results? Why not have a system where they can think for the long-term rather than think for the short-term? I think if you can get a number of really great business leaders together, we can try to come up with ideas which can try to guide the business community into a better way of thinking. Should we, when we audit our accounts, should there be an environmental audit as well as just a pure bottom profit audit? Should there be a social audit? What are the companies doing to make the world a better place, apart from creating jobs, which is very important in itself? It's just trying to awaken the business community to realize that their employees will be much more satisfied if they're working for a company that is making a real difference in the world.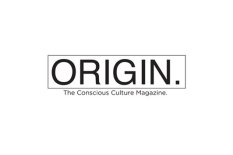 ORIGIN is the conscious culture national print magazine bringing together art, yoga, music, humanitarianism, and sustainability to shift the planet for good. Twenty percent of our editorial is donated to nonprofits impacting the planet. You can find ORIGIN in Whole Foods, Barnes and Noble, Pharmacas, Central Markets and 15+ other National retailers.