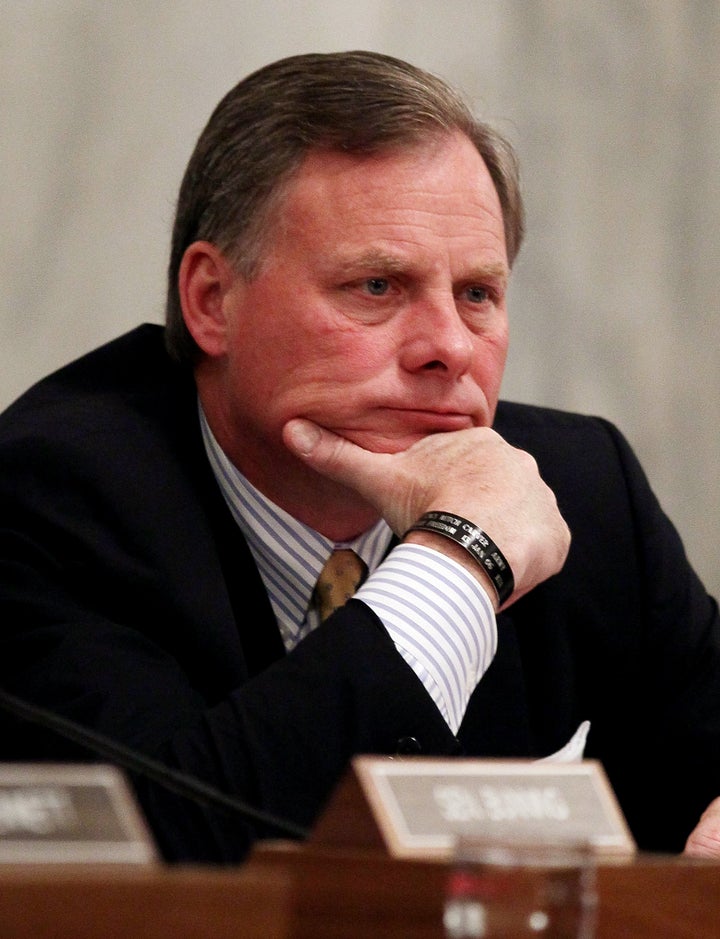 North Carolina Republican Senator Richard Burr is weathering blows from fellow Republicans this week, following his decision to vote for the repeal of "don't ask, don't tell."
Mecklenburg County Commissioner Bill James, a Republican, was particularly upset by Burr's action. He portrayed the acceptance of openly gay servicemembers in harsh terms and announced that he wouldn't support the senator in his future reelection efforts.
"I think there are a lot of things that people of all political stripes tolerate from their politicians," James said, according to The Charlotte Observer. "But endorsing immorality and allowing military recruits to be preyed on by homosexuals is not one that I will tolerate."
Richard Thomas, chair of the Mecklenburg Lesbian, Gay, Bi-Sexual and Transgender Political Action Committee, responded to James's characterization of the decision, asking The Observer, "When are we going to stand up and say that this type of hate speech is not acceptable?"
The Observer reports that other Republican county commissioners expressed their opposition to Burr's final decision, but hesitated to loft such strong criticism.
Republicans Karen Bentley and Jim Pendergraph also say they disagree with the repeal, which passed the Congress on Dec. 18. Bentley said she was disappointed in Burr, but acknowledged she didn't know the full rationale behind Burr's vote. Pendergraph did not criticize Burr directly, but said he opposes the repeal.
At the time of the vote, Burr said he was not in favor of enacting a large shift in military protocol during a cumbersome time of war, but clarified that he believed such a system of institutionalized discrimination was inherently wrong.
"I have vehemently objected to making a policy change of this magnitude at this time," Burr explained of his initial vote to filibuster the measure. After the blockade failed, however, his tone changed.
"A majority of Americans have grown up at a time that they don't think exclusion is the right thing for the United States to do," Burr said. "It is not accepted practice anywhere else in our society, and it only makes sense."
Burr joined seven other Republican senators in voting to repeal "don't ask, don't tell."
Popular in the Community