 WASHINGTON -- On Tuesday, the Obama administration confirmed it was pulling back a judicial nominee in Florida after it became apparent that Sen. Marco Rubio (R-Fla.) would not allow a vote, even though the nominee was originally his own recommendation. But Rubio isn't the only Republican senator holding up a judicial nominee he previously supported.
Sen. Richard Burr (R-N.C.) is also refusing to advance Jennifer May-Parker, a nominee for the U.S. District Court for the Eastern District of North Carolina, though Burr previously put May-Parker forward for the post.
In a July 2009 letter to the White House, a copy of which was obtained by The Huffington Post, Burr recommended May-Parker for the slot and described her as having "the requisite qualifications to serve with distinction."
Obama formally submitted her nomination to the Senate in June 2013. But May-Parker hasn't moved since because Burr is withholding his "blue slip" to the Senate Judiciary Committee -- a de-facto rule in the committee that allows a senator to advance or block a nominee for his or her home state. Fellow North Carolina Sen. Kay Hagan (D) has submitted her blue slip.
Burr hasn't said why he's holding up May-Parker, and there is urgency to the delay: The North Carolina judicial seat, empty since 2005, is the longest-standing district court vacancy in the country. May-Parker would also make history, if confirmed, as the first African-American district judge in the 44-county Eastern District.
A request for comment from Burr's office was not returned.
Rubio had also been using his blue slip privilege to block the nomination of William Thomas. The irony was that Rubio had recommended Thomas to President Barack Obama in late 2012, for the long-vacant slot on the U.S. District Court for the Southern District of Florida.
Rubio's office insisted the senator's change of heart on Thomas was based on questions about his "judicial temperament and his willingness to impose appropriate criminal sentences." If he had been confirmed, Thomas would have made history as the first openly gay black man to serve as a federal judge.

Before You Go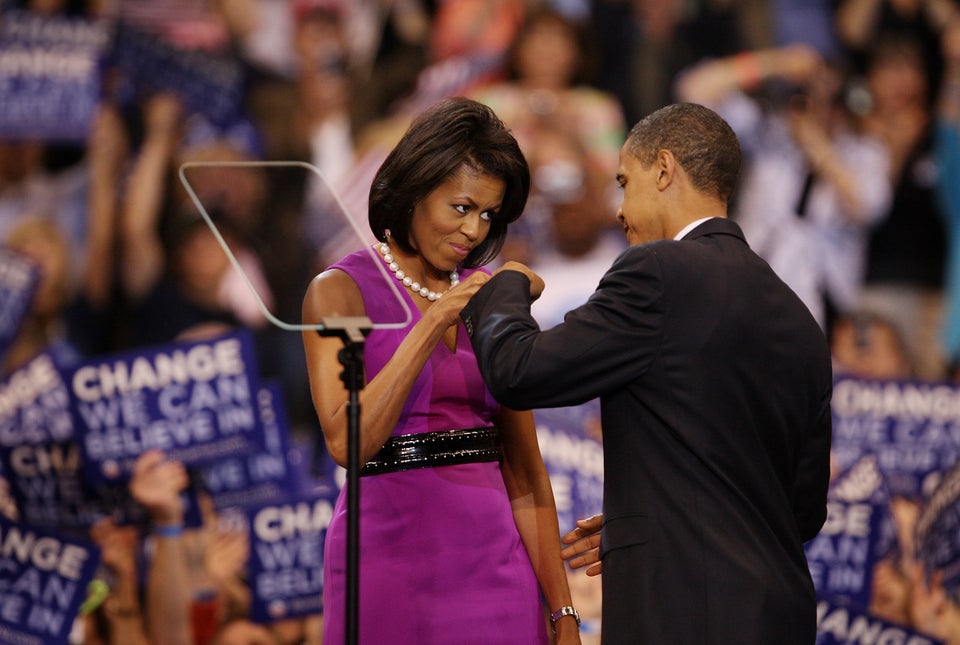 Obama's Fist Bumps
Popular in the Community