Sen. Richard Burr (R-N.C.) on Thursday didn't just reject efforts by a faction of Senate Republicans to shut down the government unless the president's health care law is defunded -- he called it the "dumbest idea" he'd ever heard of.
Burr was asked by Associated Press reporter Andrew Taylor if he was part of an effort, led by Sen. Mike Lee (R-Utah), to block a continuing resolution that would keep the federal government open beyond Sept. 30 if it includes funding for the implementation of the Affordable Care Act.
The movement has the support of at least 15 Republican senators: Marco Rubio (Fla.), Ted Cruz (Texas), John Cornyn (Texas), Rand Paul (Ky.), James Inhofe (Okla.), David Vitter (La.), James Risch (Idaho), Roger Wicker (Miss.), Jeff Chiesa (N.J.), John Thune (S.D.), Mike Enzi (Wyo.), Deb Fischer (Neb.), Mark Kirk (Ill.), and Chuck Grassley (Iowa). More than 60 House Republicans signed a letter Wednesday to House Speaker John Boehner (R-Ohio) urging GOP leadership to take the same stand.
"I think it's the dumbest idea I've ever heard of," Burr said. "Listen, as long as Barack Obama is president, the Affordable Care Act is going to be law."
The North Carolina senator pointed out that he was around when Republicans were held accountable for shutting down the government in 1995.
"I think some of these guys need to understand that if you shut down the federal government, you better have a specific reason to do it that's achievable," he said. "Defunding the Affordable Care Act is not achievable through shutting down the federal government. At some point you're going to open the federal government back up, and Barack Obama's going to be president, and he won't have signed this illusion of the Affordable Care Act."
Rep. Tom Cole (R-Okla.), a deputy majority whip in the House, was also critical of the effort, which he dubbed a "temper tantrum."
"Seems to me there's appropriate ways to deal with the law, but shutting down the government to get your way over an unrelated piece of legislation is the political equivalent of throwing a temper tantrum," Cole said during an appearance on Fox News Wednesday. "It's just not helpful. And it is the sort of thing that creates a backlash and could cost the Republicans the majority in the House, which is after all the last line of defense against the president. And it could materially undercut the ability of the Republicans in the Senate to have the majority in 2014, which they have a decent chance to do."
Senate Majority Leader Harry Reid (D-Nev.) didn't mince his words when asked about Lee's crusade during an interview with PBS NewsHour on Wednesday.
"He's living in a dreamland," Reid said. "So Republicans -- even Republicans won't agree with what he's trying to do. And he is representative of the tea party, and that shows how senseless and illogical it is."
LISTEN: Todd Zwillich, Washington Correspondent for Public Radio International's The Takeaway, posted audio of Burr's comments.
UPDATE: 3:50 p.m. --
Lee's letter on Obamacare funding has just 12 Republican signatures, Stephen Hayes of The Weekly Standard tweeted. Some of his original supporters dropped off, including Cornyn, Kirk, Wicker, and Sens. Kelly Ayotte (N.H.) and John Boozman (R-Ark.).
Sen. Richard Shelby (R-Ala.) also chimed in on the matter, telling reporters on Capitol Hill "it's foolish" not to fund the government.
UPDATE: 4:49 p.m. --
Conservative outlet RedState went after Cornyn Thursday for withdrawing his support from Lee's pledge, urging its readers to call the Texas Republican's office and demand an explanation.
"Senator Cornyn is no longer willing to promise he will oppose a continuing resolution that funds Obamacare," wrote Erick Erickson. "I think we deserve to know why. His phone number is 202-224-2934. You should call and ask."
Before You Go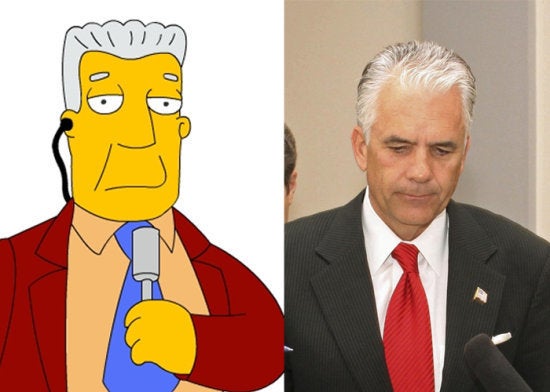 Political Look-Alikes
Popular in the Community