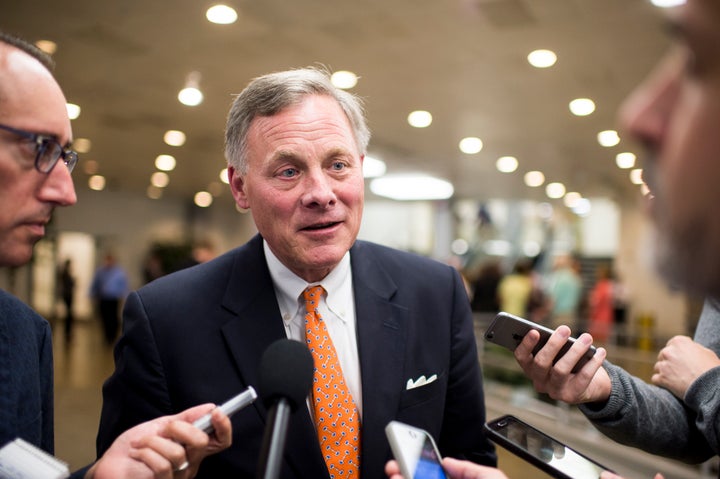 WASHINGTON — There used to be something very special in the air for North Carolina Sen. Richard Burr (R), and it had a lot to do with the interests he is now being pummeled for catering to in his increasingly tight re-election bid.
What was so special? Free travel, and lots of it.
A review of travel records from various sources finds that Burr racked up more than $100,000 in trips for himself and often his wife all around the United States and the world.
From 1996 through 2002, Burr, who was then a member of the House of Representatives, accepted four or five special interest-funded trips per year.
By far the most expensive were visits to glamor destinations, such as a weeklong pre-Christmas junket to Paris in 1999 that cost $16,270, paid for by Time Warner and trading technology firm Instinet.
Burr's most luxurious provider was Nuclear Energy Institute, which ponied up $18,413 to send Burr and his wife to Paris and Marseilles, France, in 2001. The NEI, among the many energy industry groups that have also been generous to Burr's campaigns, spent $16,907 to send Burr to Barcelona and Seville, Spain, the next year.
A close second to NEI was the Ripon Educational Fund. It was known to exploit loopholes that allowed the use of money from lobbyists and corporations to fund joint travel for lobbyists and lawmakers. The Ripon Fund sent Burr and his wife to Prague for a week in 1997, costing $4,800; to Madrid for a week in 1998 for $12,000; and to Stockholm in 1999 for $9,229.
In all, Burr accepted 26 trips over 11 years. The cost was a minimum of $103,000, but the price tags for a half dozen excursions in 1996 and 1997 are no longer available.
Burr started dialing back his trips in 2003, and the gravy plane was finally grounded in 2007 when Congress passed the Honest Government and Open Leadership Act, spurred in part by the revelations about Ripon's lobbyist funding, but especially by the Jack Abramoff bribery scandal.
None of Burr's actions, while unavailable to average citizens, were against the law when he did them. His campaign declined, however, to offer any explanation about why he thought they were appropriate at the time.
Now, his past globe-trotting is likely to figure in his race against Democrat Deborah Ross, a former state lawmaker who spends much of her time arguing that she is the better choice for regular North Carolinians, while accusing Burr of losing touch with the people and becoming a far different politician from the one he promised voters more than two decades ago.
And that's where those old trips become relevant again.
Ross and other opponents of the two-term senator already have been playing the insider card with regularity. She has been highlighting numerous stances of Burr's that her campaign hopes will convince voters that the incumbent has gone entirely Washington.
Indeed, a look back at Burr's career finds that criminalizing insider trading for lawmakers is not the only reform he tried to bat down. With some exceptions, he's also consistently blocked efforts to rein in campaign spending, opposed bans on soft money in elections and, more recently, voted against even disclosing the unlimited spending that the Supreme Court allowed in 2010.
And that leads back to the travel issue. After at first backing a 2007 measure to crack down on special interest-funded travel and numerous other lobbyist abuses, Burr twice voted to block the legislation.
His campaign did not respond to a request asking for the senator's reasoning for flip-flopping on the bill, but he suggested to the Roll Call newspaper at the time that the reforms went too far, saying the bill was "poorly put together, and puts members and staff in a vulnerable position that will become a tool for campaign tactics." Of the few other senators who opposed the reforms, most, including Sen. John McCain (R-Ariz.), thought the reforms were too weak.
Regardless, one of the provisions in that legislation made it much more difficult for senators to enjoy what Burr had reveled in so extensively: free travel around the world, paid for by special interests.
Before You Go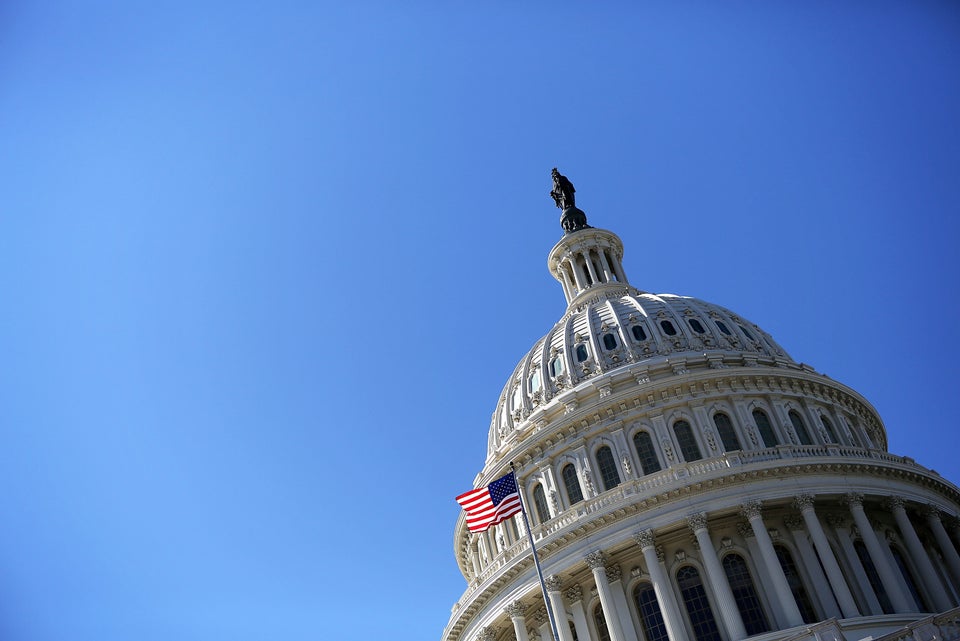 Least Environmental Senators
Popular in the Community