 I spent New Year's Eve in bed with Richard Burton.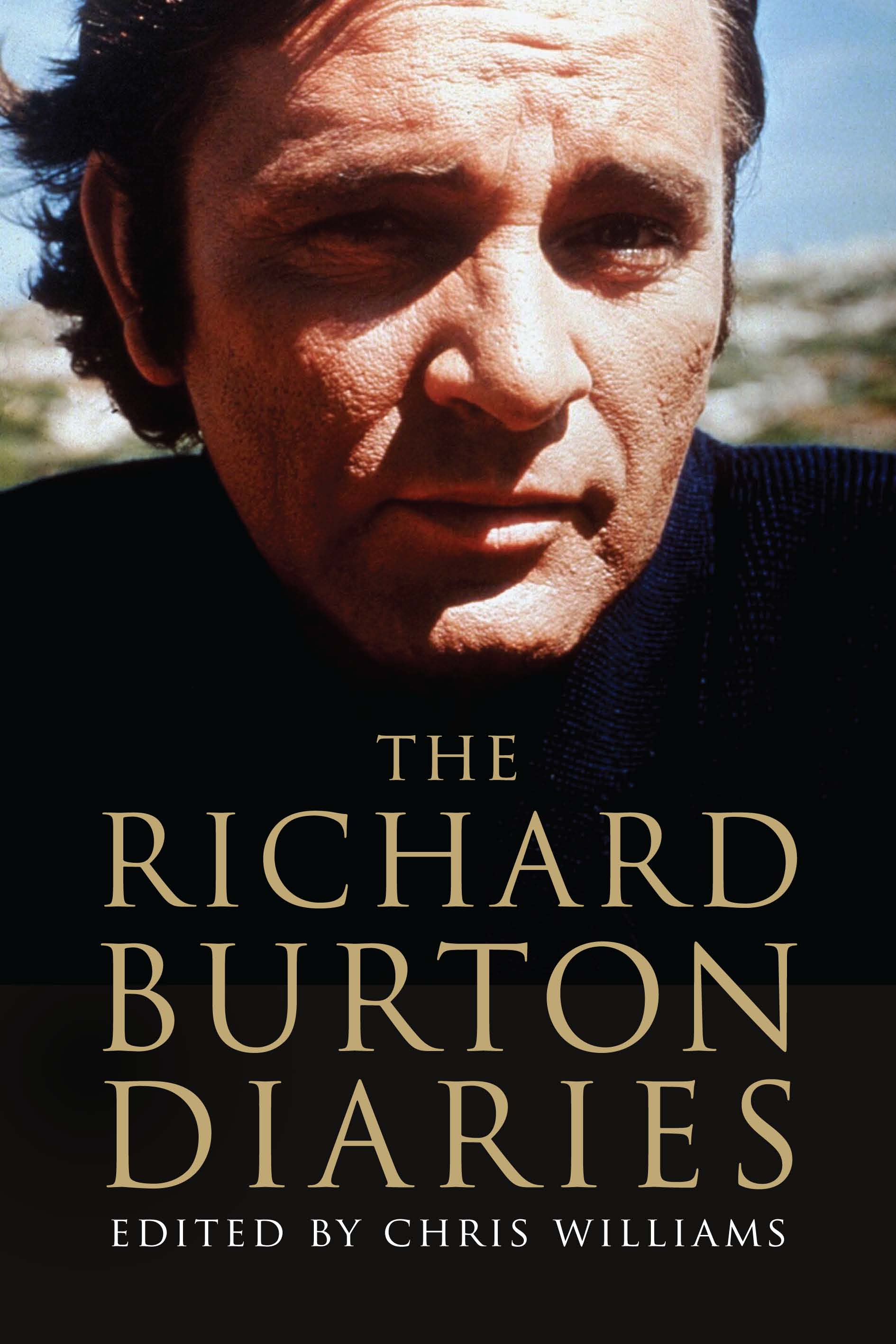 It had taken all fall to try to set this up and I even had to take a back seat to Lindsay Lohan but it was worth the wait. Still, it was awfully crowded as Elizabeth, or "E", his "good girl," and a bunch of the other wives took up so much space that it seemed like forever until I could nudge them out of the way so I could really focus on his dreamy Welsh accent and piercing blue eyes and his intelligent turn of phrase. I could hardly wait to hear more about the heavenly lunches in the French countryside the yachts and jewels and exotic hotels in Switzerland and Mexico and my mouth was puckering in anticipation of a quaff of Chateau Yquem.
My New Year's Eve in Bed With Keith Richards a couple of years ago had recalled my misspent teenage years. But Burton had originally captured my attention at a more innocent time, in middle school amidst the wave of the Brit Pack that had come ashore. We all get crushes on movie stars and rock stars but Burton was something unique. I saw the Beatles at Shea Stadium and the Stones at the Garden but nothing was as exciting as going backstage at the Broadway run of Burton's Hamlet, on the kitten heels of his over-the-top public love affair with Taylor, my program in hand ready for his signature.
His diaries confirm he was rebellious, drank a great deal and lived the high life. But he was also erudite, politically astute and a seeker of knowledge. After a long day of shooting, having his back pimples exorcised by his valet, eating poularde de bresse in the French countryside, and making up and breaking up with Taylor, he would read, read, read.
Besides having impressed me even in a tunic and boots (Cleopatra), Burton had been responsible for introducing me to Shakespeare and British poetry. I made my mother take me to buy a volume of Dylan Thomas (Do not go gentle into that good night) just so I would understand what made him swoon besides the sight of of E's mini skirts and "boobies," as I read in the diaries he sometimes referred to them -- with a great deal of affection -- in comparison with the flat-chested models he saw in fashion.
Being mostly flat-chested myself in those days, I sensed I could never attract the Burton blue eyes even though he writes he had always "lusted for medium height dark haired Jewesses." Still, I thrilled to the thought that Burton might help me see myself in a way I had yet to experience.
And now finally, all these years later, here we were in bed together!
Burton was the kind of man I had always imagined for whom one could throw everything over. Of course Burton himself had thrown everything over for Elizabeth Taylor, and for that I both admired and reviled him, and in the mash up of pre-teen emotions found a model of passionate living.
Burton lived a life a certain class of English creative types still lead, one that makes you feel both inside and terribly envious, not of money, but of the banter that must take place at the dinner table. He is not quite in the league of Christopher Isherwood or Simone de Beauvoir or Sylvia Plath after all, who made diary writing an art form. But he nursed a yen to become a real writer (journalists were not among those he revered) and the diaries appear to be the canvas on which he was practicing that far less remunerative craft. He kept up with history and world affairs through many of the roles he studied: Tito, Trotsky, various kings, princes and leaders as well as through the genuine article, holding both Rothschilds and Henry Kissinger close. Going to balls and hobnobbing with Grace and Ranier, seemed every bit as pleasing to him as a good role -- as he often found the films themselves, or the directors wanting (he referred to Zefferelli as Zero), claiming he was sometimes so bored with his job that "only drink [was] capable of killing the pain."
He also kept a close blue eye on his grosses, production funding, and the bottom line in so far as it enabled him to live his rich gypsy existence. A role was often calculated by how much leisure time it would afford him and no role was rejected purely on the basis of it being too lowbrow. Pleasing the people who bought the tickets was something he and Liz took very seriously.
Above all, even when they did not get along, he loved and admired her and went to enormous lengths to make her smile, often blaming himself for letting things get out of hand. Jewels, boats, houses, vacations, restaurants were all offered up to her both for the pleasure they brought her and compensatory damages after a night of particularly toxic intoxication. He thought she was the best actress, underrated, pigeonholed as a Hollywood beauty. They drank a lot, slept a lot less and made love, even if it wasn't, in later years, as much driven by physical passion.
Taylor's occasional annotations in the diary are also fun -- and give dimension and humor to a woman not necessarily known for those qualities. Besides thinking he was beautiful and sexy, "he takes words, so mundane and turns them into something deeply moving and real... and makes us all look better than we are," Rich -- as Taylor often called him -- was also a very good stepfather and father, even at a certain convenient remove, loving, devoted, attentive to things like grades, colds and flus, friends and sleepovers.
I eventually did grow impatient with hearing about the myriad Taylor bottom ailments and peevish as he extolled the various libations, beaches and yachts, real estate and endless summers and winters at Cap d'Antibes or Malibu, or Gstaad or Croatia; wine vintages, unlike literary vintages which can be shared, are more appealing if you are actually drinking the stuff. The Drinking Man's Diet, Burton's default after too much binging, seemed particularly pernicious and calculated to throw my off all my New Year's resolutions about not drinking having nothing in common with the juice cleanse I have vowed to pursue. It was cold last week, I was not in Puerto Vallarta on the beach and I had no staff to inspect my pores. I had a hangover but it was only from imbibing too much Burton.
The diary is footnoted for people who might not know about many of the names mentioned therein -- they must be very young! I polled a few twenty-somethings about what they knew of Burton -- other than Taylor. After the kitschy Lifetime movie Liz and Dick, there was little recollection of the artistry of this fine actor.
But I will always remember this New Year's night as I tried to keep up with glass after glass of Trader Joe's pinot grigio and grocery-store chocolate chip cookies while he and Liz knocked back the terrines and pate and Lafite '60 and Rich grew philosophical. "I love the world and its insanity" he wrote presciently when social media was not a speck in his -- or anyone's -- eyes. "There is a great international madness and there always has been but the speed of modern communications accentuates its lunacy and those who don't laugh go mad."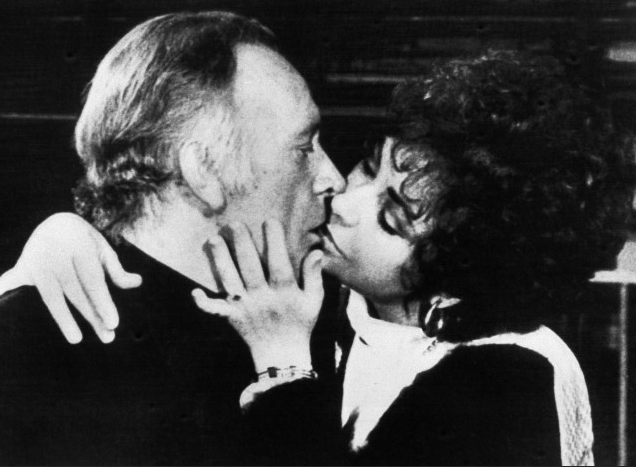 AFP/Getty Images
REAL LIFE. REAL NEWS. REAL VOICES.
Help us tell more of the stories that matter from voices that too often remain unheard.