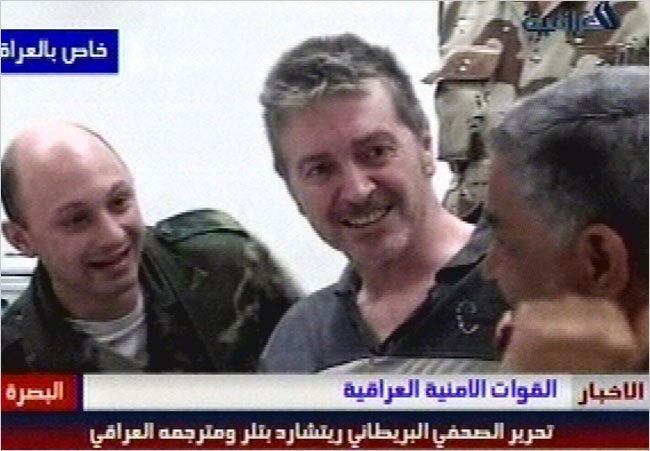 Iraqi soldiers burst into a house in Basra on Monday morning and freed a British journalist who had been kidnapped two months ago in the southern port city.
This frame taken from television shows the British journalist Richard Butler, who was rescued by Iraqi soldiers on Monday after two months in captivity in Basra.
The journalist, Richard Butler, a photographer for CBS, was found with his hands bound and a bag tied over his head.
Popular in the Community