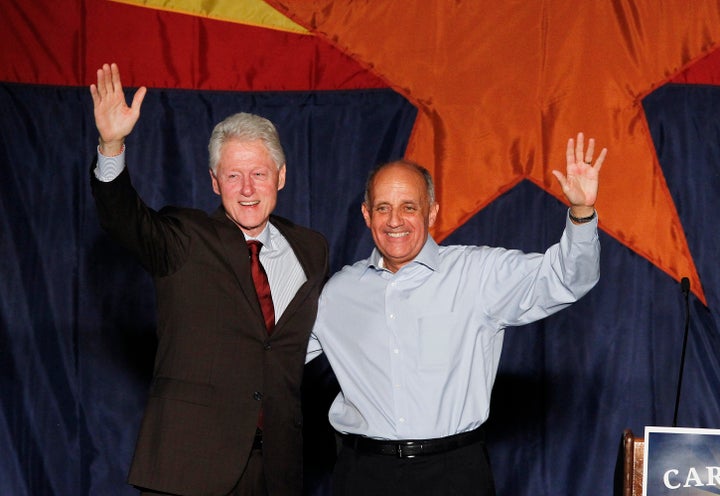 PHOENIX -- About a year and a half ago, a firefighter named Danny Valenzuela decided to run for Phoenix City Council. He went to Grand Canyon University to persuade a handful of undocumented young people to help with his campaign.
The group included Arizona residents who couldn't vote because of their legal status, but wanted to help Valenzuela anyway. Eventually, they and other volunteers adopted the name "Team Awesome" and came out in full force for Valenzuela on his first day campaigning, helping him collect signatures to qualify for the ballot. He did. But Team Awesome didn't stop there. They picked up three times the number of signatures needed -- on the first day alone -- and continued working through Election Day.
"We walked the hell out of that [district] for a year," said Tony Valdovinos, a curly-haired 22-year-old, standing in the building that housed Valenzuela's campaign and now the Arizona Democratic Party.
It worked: Valenzuela won in November 2011, becoming his district's first Latino city council member. More significantly, Latino turnout in the district increased by a whopping 486 percent from the local election four years earlier.
The Arizona Democratic Party is now trying to mimic Team Awesome's effort on a larger scale. But the party isn't focusing the effort on President Barack Obama, although state Democrats support him. Instead, Democrats are concentrating their energy on former U.S. surgeon general Richard Carmona, who is running for U.S. Senate, and former police officer Paul Penzone, running for Maricopa County sheriff.
It's hyper-local campaigning, in which people who aren't always engaged in the political process, or who live in neighborhoods often ignored by politicians, feel like they have a real stake. Team Awesome proved it worked in smaller races. Now they're trying to do it statewide. And if successful in November, the strategy may be a template for others, outside of Arizona, to follow.
"It is easier to get someone to vote for [local candidates] than it is to vote for something they can't really see," Stanford Prescott, 21, an organizer for underserved Phoenix areas, said in the Arizona Democratic Party office.
Prescott and Valdovinos, who is undocumented, are part of a new generation of Arizona Democrats who are younger, more diverse, and eager to challenge prevailing political wisdom. Arizona has a Republican governor, Jan Brewer, Republican-run state houses, and hasn't had a Democratic senator in 17 years, since retiring Sen. Jon Kyl joined Sen. John McCain (R) in 1995. Five of the eight Arizona members of the U.S. House of Representatives are also Republican.
But changing demographics present new opportunities. Arizona's Latino population -- now at 30 percent -- is growing and becoming more politically active. Most Latinos have been turned off by Republican hard-line immigration policies.
In the Arizona Democratic Party office in Phoenix last month, a few people wore purple T-shirts with an outline of Arizona on the front. The back read: "Next stop: blue."
Arizona state Rep. Ruben Gallego, 32, was bullish on the idea that Arizona will swing to the Democrats by 2016. He is of Mexican and Colombian descent, with brown hair and blue eyes. "Don't be fooled by the whiteness," he said. He works in public relations by day and volunteers at night. Originally from Chicago's South Side, he has lived in Arizona for six years and sees growing "xenophobia" from Republicans.
Because of that perception, Gallego said, young people -- particularly Latinos -- increasingly identify as Democrats. And those young people will "not forget the racist comments that Republican elected officials said on house floors," he said. "The Republican Party is starting to basically cannibalize themselves."
"I'm not saying 2016 is purple. I'm saying 2016 is blue," Gallego said.
Many Arizona Latinos, indeed, said they're sick of being demonized by immigration laws like SB 1070 and accused racial profiler Sheriff Joe Arpaio. And they said they're embarrassed by the reputation that Republican leadership has given their state.
Arpaio is a particularly polarizing figure. He's been given national attention for his treatment of immigrants, whom he forces to wear pink underwear and live in tents. His recent "cold case posse" investigation into whether the president was born in the United States also commandeered the national spotlight.
The sheriff's antics have become a rallying point for Team Awesome, which has sought to turn Penzone into a plausible and acceptable alternative. Tall, with dark brown hair and a serious manner, Penzone doesn't come off as a partisan figure. He is careful to avoid harshly criticizing Arpaio. (Others seem content to do that for him.) But he told supporters during a debate-watch party last week that he hopes to win in part "so people don't laugh at us like a punch line."
Carmona, by contrast, doesn't have a lightning rod to run against for the Senate seat. His opponent, Rep. Jeff Flake (R-Ariz.), is a dogmatic conservative, but not a controversial figure. Still, a win by a Democrat in that race -- a Latino Democrat at that -- would hold symbolic meaning.
Carmona grew up poor and sometimes homeless, dropped out of high school, served in Vietnam, then became a paramedic, registered nurse and eventually a doctor while serving on a SWAT team. One of his rescue missions was turned into a TV movie, which never aired. He is a longtime independent and was confirmed by the Senate for his President George W. Bush-era post as surgeon general, with praise from both Kyl and McCain that his campaign now cites in advertising -- although the senators didn't much appreciate it.
"Somebody like Carmona running in a more balanced state in terms of registration would have been a shoo-in," Gallego said. Despite higher participation from the right, Carmona and Flake are neck-in-neck in the race.
After a recent campaign event at a Phoenix American Legion office with medal of honor recipient, Sen. Daniel Inouye (D-Hawaii), Carmona sat down at a table in front of pictures of Latino military veterans to discuss changes he sees in his home state.
"I think the shift is less about Rs and Ds than people want to have reasonable leaders, and I've been an independent my whole life," Carmona said. "I think they're frustrated with the status quo of all politicians."
Republican strategist Ana Navarro, who worked on Latino outreach during McCain's 2008 presidential bid, said during an appearance in Washington this week that she still expects Flake to win. But if the opposite outcome were to come true, she knows the reason.
"If we do lose that Senate seat, I would say to Sheriff Joe Arpaio and Gov. Jan Brewer, 'You built that,'" Navarro, who supports comprehensive immigration reform, said at a National Association of Latino Elected and Appointed Officials event.
Arpaio and Brewer have, indeed, begun hampering the Arizona Republican Party's long-term prospects for expanding. Edson Salas, a 30-year-old from Mexico, can't vote yet, but he's become interested in politics since the passage of SB 1070. His wife is a citizen, many of his friends are citizens, and he will be a citizen soon. (He had hoped to receive his documentation before the election.) In short, he is exactly the type of voter the GOP is losing because of its immigration platform.
But for now, Salas is trying to make sure more people are educated about Penzone's race. "I just feel like I can make a difference," he said at the sheriff candidate's debate watch party.
It's not just a matter of feeling alienated. Some Latinos said Arizona leaders seem to have no interest in their vote. George Benavides, a longtime Republican, unsuccessfully ran for state office earlier this year. Gray-haired and 68 years old, he said he expects to live long enough to see changes to Arizona politics and the Republican Party.
"The mentality back in the '50s and the '60s was, 'Who needs them? They don't vote, they don't care, they're uneducated, they're lazy,'" he said. "I might be old, but I don't feel old, and the old mentality of the GOP cannot continue in Arizona if it is to progress. The attitudes have to change."
Benavides spends time in Germany each year and said he often gets odd looks when he tells people he's from Arizona: "Isn't that where the angry white people live?"
He said he plans to vote for Carmona and Penzone.
Before You Go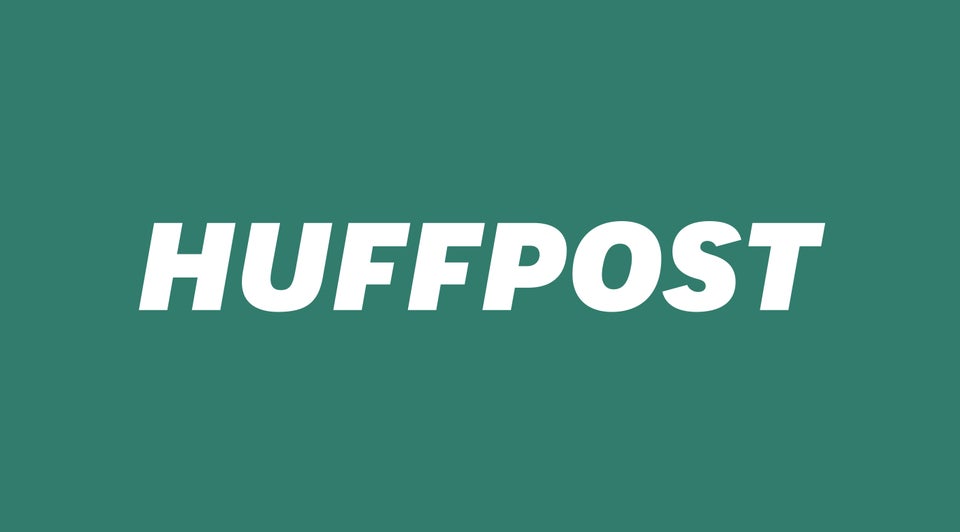 2012 Senate Race Polls
Popular in the Community