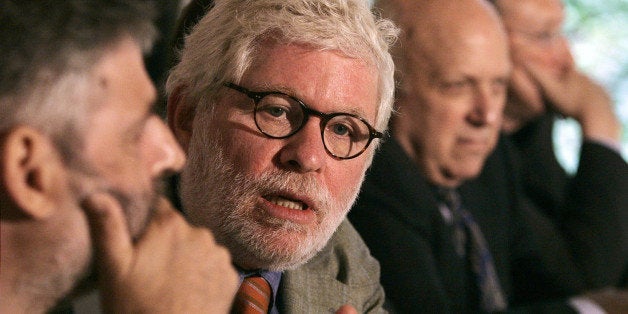 The type of men who, aware of repeated rapes at their college fraternity house, would speak out against the crime rather than continuing in a complacent silence. It's a fair question, and timely: Cohen's rhetorical question was prompted by the alleged gang rape of a young woman at the University of Virginia under exactly those circumstances.
"How many [fraternity brothers] learned about the rape afterward?" Cohen asked in a column published Monday. "How many heard about it that night or the next day or the next week? How many knew the names of the rapists and turned them in? How many mocked them as cowards, as unmanly types who actually fear women, or sex, or something? Where in God's name were the men on the University of Virginia campus?"
"...Much as we hate to tell a Real Man what to do," wrote Jezebel's Anna Merlan, "it would also be easier to hear Cohen more distinctly if his head wasn't jammed so frequently and so far up his own ass."
When reached by The Huffington Post Tuesday afternoon, Cohen replied by email that "Frankly... I don't give a damn about Gawker."
He had not responded to a request for additional comment at the time of publication.

REAL LIFE. REAL NEWS. REAL VOICES.
Help us tell more of the stories that matter from voices that too often remain unheard.