WASHINGTON -- Get ready for a replay of last year's bitter fight over confirming Richard Cordray to lead the Consumer Financial Protection Bureau.
Along with 42 Senate Republicans, Senate Minority Leader Mitch McConnell (R-Ky.) sent a letter to President Barack Obama on Friday, vowing to block any CFPB nominee until Congress passes a law to revamp the agency. Obama has already re-nominated Cordray to stay on as the CFPB director.
"As supporters of strong and effective consumer protections, we write to you to reaffirm our concerns over the transparency and accountability of the Consumer Financial Protection Bureau (CFPB)," the letter reads. "Accordingly, we will continue to oppose the consideration of any nominee, regardless of party affiliation, to be the CFPB director until key structural changes are made to ensure accountability and transparency at the Consumer Financial Protection Bureau."
Cordray has been in the post since Jan. 2012, when Obama used his executive authority to bypass the Senate and recess-appoint him. The president's move infuriated Republicans, who had been blocking Cordray for months and charged that the president broke the law by making a recess appointment when Congress wasn't technically in recess. Republicans argued that even though they liked Cordray, they would oppose him or any other CFPB nominee until major changes were made at the agency. Cordray's recess appointment runs out at the end of this year.
The White House has maintained that Obama's recess appointment was valid, and that the Senate was technically in recess when he made the move. But the administration was dealt a blow last week when a U.S. Court of Appeals for the D.C. Circuit ruled that Obama's other recess appointments at the time, to the National Labor Relations Board, were unconstitutional. A separate court case is still underway over the constitutionality of Cordray's recess appointment.
CFPB launched in July 2011 but, because of the protracted fight with Republicans, went without a director for months until Obama put Cordray in the post. The bureau was the brainchild of now-Sen. Elizabeth Warren (D-Mass.) and was created as part of Dodd-Frank financial reform legislation -- a bill opposed by every Republican -- to monitor the activities of non-bank entities, including payday lenders, debt collectors and credit reporting agencies. Many of those entities were "the source of some of the most harmful, deceptive, unfair and predatory lending practices" that led to the 2007 financial crisis, Deputy Treasury Secretary Neal Wolin has said.
In their Friday letter, Republicans say they will insist on the same changes to CFPB that they demanded in 2011: Replace the director with a board, subject CFPB to the congressional appropriations process and establish "a safety-and-soundness check" for financial regulators who oversee those aspects of financial institutions.

Sen. Jerry Moran (R-Kansas) also filed legislation that would enact the reforms outlined in the letter. His bill comes a day after Senate Republicans filed another bill that would defund any actions taken by CFPB and NLRB leaders.
"Allowing a single unelected official to define their own jurisdiction and regulate vast segments of our economy without accountability or restraint is irresponsible regardless of political party," Moran said of his bill, in a statement. "Our commonsense legislation brings a variety of perspectives to the Bureau and gives Congress the oversight authority required for such a powerful agency."
White House press secretary Jay Carney said Friday that he hadn't seen the letter yet, but signaled that the White House is ready to fight to keep Cordray in the post. He called it "most unfortunate that a minority of the United States Senate" continues to oppose implementation of the agency.
"The establishment of the Consumer Financial Protection Bureau was to make sure that average Americans who do business with and have dealings with financial institutions have somebody in Washington looking out for their interests," Carney said during his daily briefing. "Financial institutions have plenty of people looking out for theirs."
White House spokeswoman Amy Brundage later weighed in directly on the letter, reaffirming that Obama won't support the kind of legislation being proposed by Republicans.
"The president has always said that he will not accept efforts to weaken the structure of the CFPB," Brundage told HuffPost.
Before You Go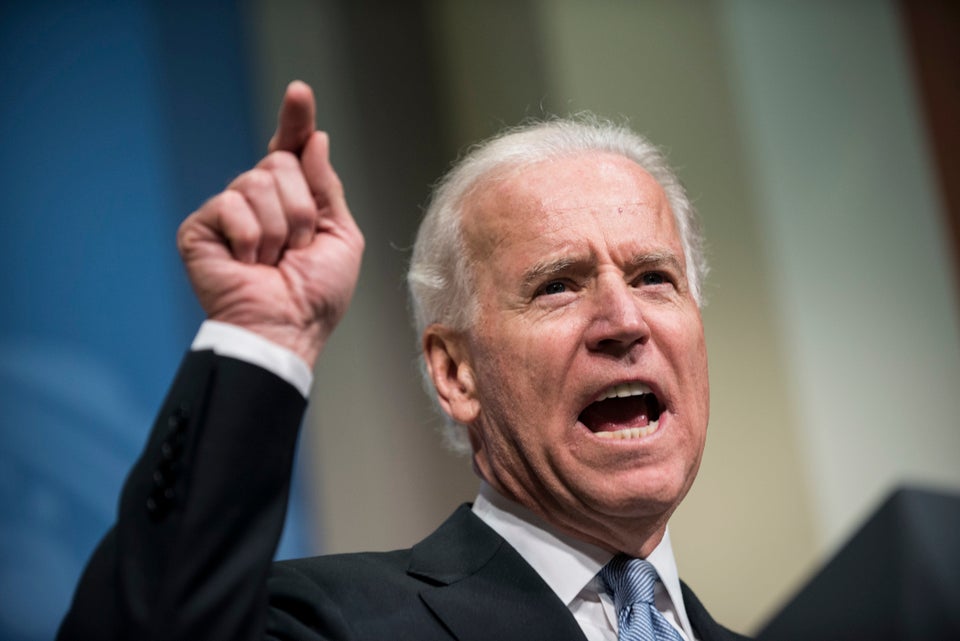 Obama Cabinet: Who's Staying, Who's Leaving
Popular in the Community