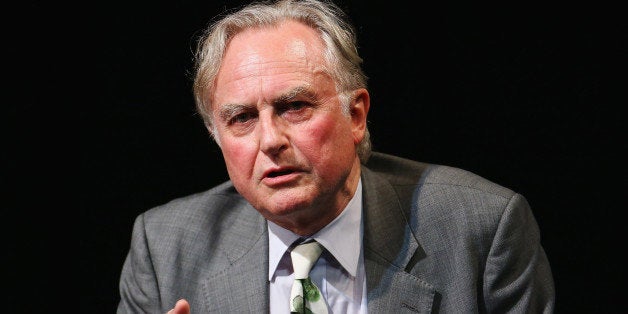 Author, biologist and New Atheist Richard Dawkins took to Twitter to sound off on religion after the attack on France's satirical weekly publication, Charlie Hebdo.
Three masked gunmen stormed the Charlie Hebdo offices in central Paris Wednesday, killing 12 people. Four of the slain were cartoonists for the publication, known for its controversial illustrations lampooning political and religious figures, including Islam's Prophet Muhammad. People who witnessed the Paris attack said that the gunmen allegedly shouted "We have avenged the Prophet Muhammad" and "God is Great" in Arabic, according to the BBC.
Charlie Hebdo's satirization of Islamic figures over the years has resulted in backlash and threats against the paper. In 2011, its Paris office was firebombed after it published an issue that jokingly said it had been "guest edited" by the Prophet Muhammad.
In his Twitter bio, Dawkins writes that he "[t]reats all religions with good-humoured ridicule." While he is a noted critic of all faiths, Dawkins has faced backlash from Al-Jazeera, The Guardian and Salon for rhetoric perceived to be Islamophobic.
We strongly condemn these kind of acts and we expect the authorities to take the most appropriate measures. Our community is stunned by what just happened. It's a whole section of our democracy that is seriously affected. This is a deafening declaration of war. Times have changed, and we are now entering a new era of confrontation.
The Council for American-Islamic Relations echoed a similar sentiment.
"We strongly condemn this brutal and cowardly attack and reiterate our repudiation of any such assault on freedom of speech, even speech that mocks faiths and religious figures," Executive Director Nihad Awad said in a statement sent to The Huffington Post. "The proper response to such attacks on the freedoms we hold dear is not to vilify any faith, but instead to marginalize extremists of all backgrounds who seek to stifle freedom and to create or widen societal divisions."
Calling all HuffPost superfans!
Sign up for membership to become a founding member and help shape HuffPost's next chapter