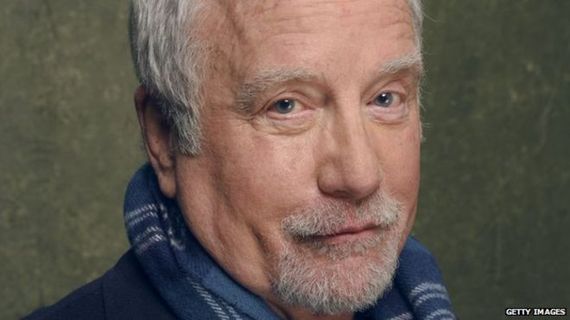 Some moments transcend photos. Being present allows creating a memory more vivid than celluloid ever could. Except my memory is crap. Why didn't I take a friggin' pic?
I did take my 18-year-old thespian daughter, Samantha, to the intimate SAG-AFTRA Foundation screening of the ABC miniseries, Madoff, which was to be followed by a talkback with Richard Dreyfuss. An actor's actor, I knew there'd be drama diamonds. And, Dick (has anyone ever dared to call him Dick?) and I share a birthday. I've wanted to meet him forever. Passionate as hell... intense... he's my Scorpio funk soul brother. I thought perhaps this night might be my chance.
Before we left the house, I wrote a short note, wrapped it around my business card and put it in my bag. Just in cases.
We got there early, as is my wont -- scored second-row-on-the-couch seats, directly in front of where he'd sit.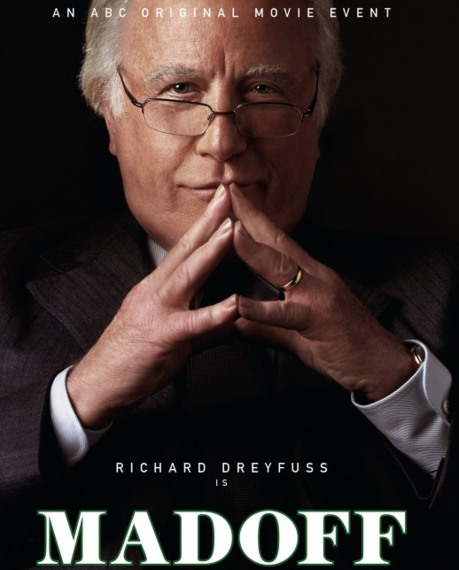 Richard killed Madoff. No surprise. After we'd viewed the first installment, he took the stage. Richard, that is. Loving him, for the first few minutes I didn't much like him. He was firing fast, on all cylinders, adrenaline and perhaps some nervous energy gave the appearance of cocky confidence. I tend to forget that movie stars sometimes suffer their humanity, too.
Richard talked about Madoff, and how no one else could have played him. How he is Bernie. (Not that one.) Both from Bayside Queens, they have the same accent, similar background, and history. His vehement disdain for the man he played so brilliantly, and somehow sympathetically, seemed a harsh contradiction. He was kind of a Madoff-like blow-hard (if I spot it, I got it) without the Bernie soft playfulness -- at first, anyway. There were, though, nuggets of brilliance and wisdom sprinkled throughout. And more oft than not, he seemed to look right into mine eyes with his baby blues. And, when he smiled -- more, when he laughed, that Dreyfuss laugh -- it forgave all.
He was most generous with his time and gave us lots of his, thoughtfully and thoroughly answering each question.
The moderator did what most do -- stuck to his script -- so, when Richard began talking about Hamlet and how he believes "To be or not to be" was not in the original play because it has nothing to do with the story -- so did the interviewer halt each flow of conversation rather than run where the thoughts were going. But, Richard had much to say about Hamlet, acting, American Graffiti, Jaws, The Goodbye Girl, Close Encounters of the Third Kind -- what an extraordinary body of work. As the stories poured forth, he relaxed and warmed.
After the last question was asked -- I was kind of bummed he didn't end with mine -- "Do you have any creative aspirations you've yet to fulfill?" He blushed as he accepted the standing ovation, and then, ever so graciously, remained on the stage and spent focused time with each who approached -- including having infinite patience with a precocious child actor whose cuteness wore off 1/16 of the way through his diatribe.
I awaited my moment -- liking him more and more as I watched him make sure to take a special moment for the woman who had waited her turn behind the young lad.
When he fixed on me, we shook hands, he looked straight into my eyes, really looking -- and, after all the years of waiting and wanting, I finally got to tell him we share a birthday. He smiled that young Richard Dreyfuss smile, which took about 40 years off him -- he was so damn boyishly-Richard-cute right then -- even more so when I told him I'd lived in Queens. He looked like the little guy from Bayside when he told me about going back to the 40th reunion of his third-grade class -- such a lovely, sweet memory to share.
The interviewer, overhearing, said something like, "Oh, you're the one..." I guess my question card was one of the few he'd been holding -- so why didn't you ask it, buddy? (Vicki = blowhard) Maybe I'll get to ask it. I told Richard I'd love to interview him on my radio show and slipped my note and card in his blazer pocket. You never know. It could happen. Shuddup cynic!
Then I introduced him to Samantha, who was blown away with his detailed dissection of Hamlet and beamed when Richard said theatre is the only place for real actors now. I told him she was going to NYU Tisch School of the Arts, to study to be a Broadway actor. He smiled that smile again -- looked about 20 as he spent time speaking to her with genuine concern, and told her a stage actor need never go to New York or LA, because there are brilliant theatres everywhere.
The three of us exchanged looks, smiles, and farewells.
Close encounter -- of the very best kind.
Vicki Abelson's, Don't Jump is available on Amazon
The book trailer can be viewed here
Vicki Abelson's BROADCAST: The Road Taken coming Tuesday's at 6pm PT beginning July 12th on Conversations Radio Network
More about Vicki and Women Who Write here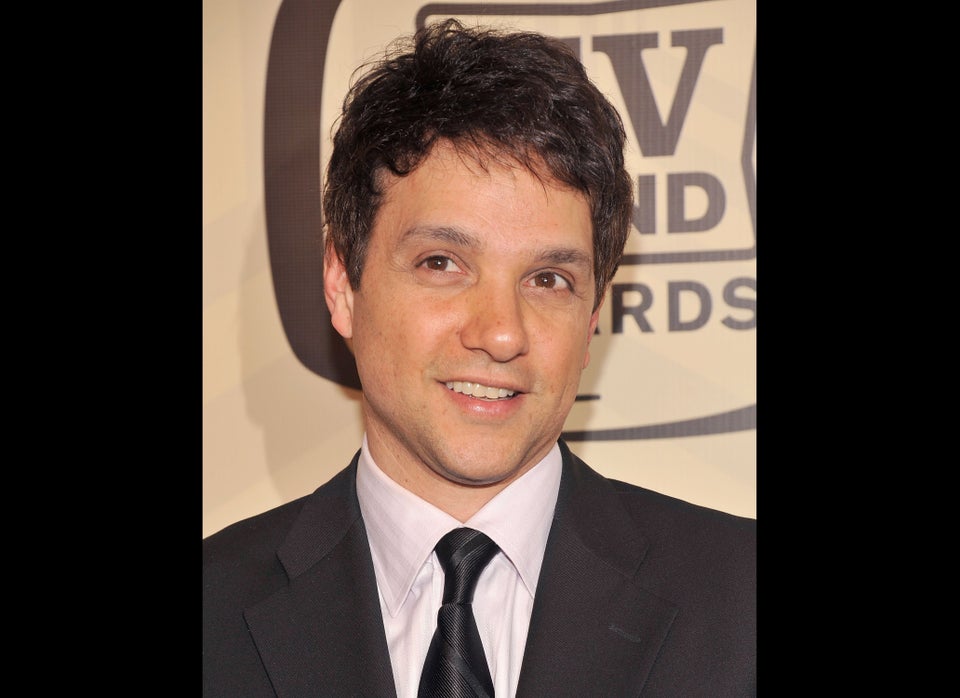 Sexy Over 50 Men
Related
Popular in the Community