President Barack Obama outlined his strategy to take down the Islamic State in an address to the nation on Wednesday, comparing his plan to employ airstrikes to take down terrorists while supporting partners on the ground to past efforts to take out terrorists in Yemen and Somalia.
But NBC News' chief foreign correspondent Richard Engel accused the president of taking liberties with his analogy.
"I think it is wildly off-base, I think it's an oversimplification of the problem," Engel said, reporting from Erbil, Iraq.
Engel explained that the partnered government in Yemen relies on the United States when members of al Qaeda are hiding in parts of the desert that its forces can't reach, while terrorist groups in Somalia are "generally ignored" unless U.S. special operations forces see an opportunity to strike.
"That's not at all the situation that we are seeing in Iraq and Syria," Engel said, noting that the Islamic State consists of tens of thousands of individuals operating in an area the size of Maryland, where 8 million people live.
"It's much more akin to regime change than it is to waiting back, picking targets with allied forces, they are not comparable at all," Engel said. "He's talking about having the Iraqi army reconstituted and using that Iraqi army to secure this country. The problem is the Iraqi army over the last several months has collapsed, it has been reconstituted already by many Iranian advisers and sometimes regular Iranian ground forces that have been witnessed on many occasions, and these Sunni villages that are now with ISIS are afraid of the Iraqi army."
"We talk about a partner on the ground that we are going to link up with to rid Iraq of ISIS," he said. "Well, that partner on the ground in many cases is a reason that people support ISIS in this country."
Watch the comments above.
Related
Before You Go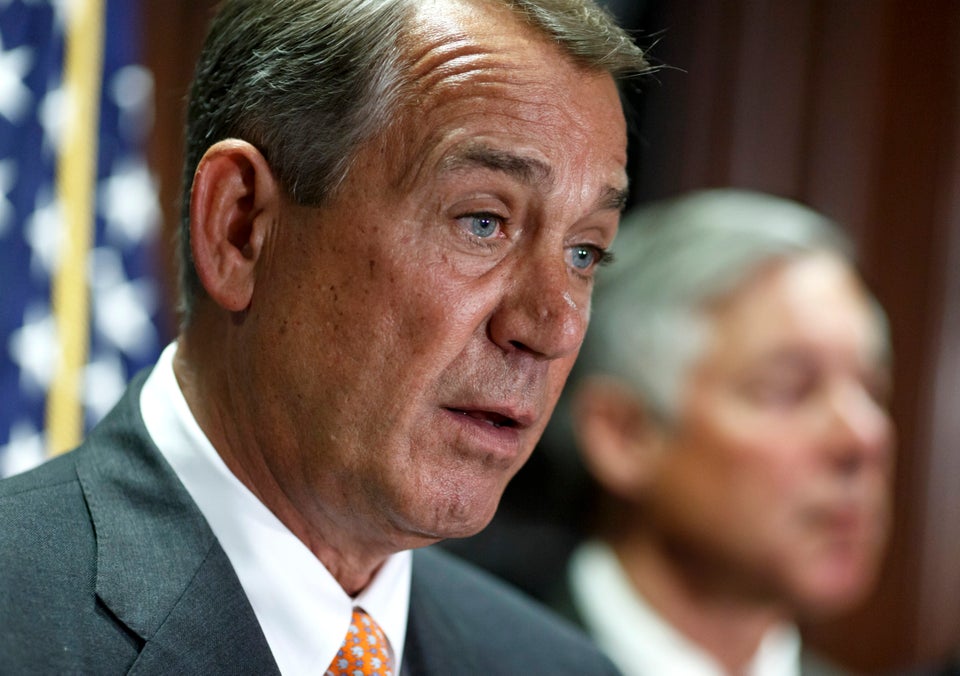 Politicians On Obama's ISIS Speech
Popular in the Community