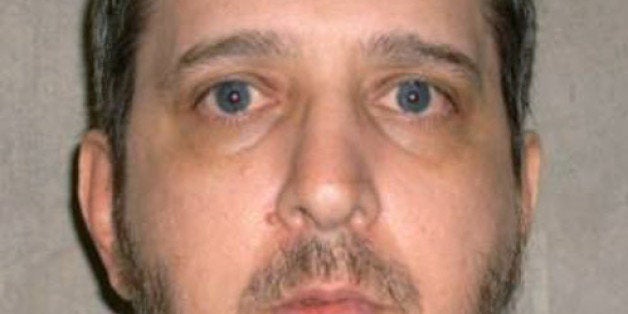 No one should be executed when there is serious doubt about the person's guilt. This week is the fourth anniversary of the execution of Troy Davis, a man with an innocence claim powerful enough to garner national attention and persuade the Supreme Court to take the nearly unprecedented step of ordering a federal district court to conduct a hearing to determine whether Troy Davis was factually innocent.
Justice Scalia balked at the Court's decision to order the hearing. "This Court has never held that the Constitution forbids the execution of a convicted defendant who has had a full and fair trial but is later able to convince a habeas court that he is 'actually' innocent," Scalia wrote. On this point, astoundingly, Justice Scalia is correct. In earlier cases, the Court has only assumed that "in a capital case, a truly persuasive demonstration of 'actual innocence' made after trial would render the execution of a defendant unconstitutional."
The federal district court considered Davis' claims, and ultimately found that Troy Davis could not prove a "truly persuasive determination of actual innocence," despite the emergence of new evidence that created significant doubts about his conviction. The Supreme Court did not intervene again, and Georgia executed him on September 21, 2011.
The problem is that the Supreme Court has imposed too difficult a standard. Even if Troy Davis did not show a persuasive case of actual innocence, it undeniably represented a case of too much doubt. That should be enough to stop an execution.
Justice David Souter argued for a different standard and wrote that "a new body of fact must be accounted for in deciding what, in practical terms, the Eighth Amendment guarantees should tolerate." This new body of fact includes 20 post-conviction DNA exonerations of condemned inmates in the last 25 years. It includes, in the four years since Georgia executed Davis, the exoneration of 17 men and women from our nation's death rows. Just last year in Louisiana, Glenn Ford was exonerated after three decades on death row. The prosecutor who put him on death row issued a public apology saying that the "uncovered evidence that exonerated Mr. Ford" was "so strong that had it been disclosed during of the investigation there would not have been sufficient evidence to even arrest [him]!" A few months later, in North Carolina, DNA evidence exonerated half-brothers Henry Lee McCollum and Leon Brown 30 years after their original conviction.
How do wrongful convictions like this happen? Faulty forensics is one reason. The National Academy of Sciences recently issued a report that concludes that aside from DNA, "no forensic method has been rigorously shown to have the capacity to consistently, and with a high degree of certainty, demonstrate a connection between evidence and a specific individual or source." Also just this year, the FBI acknowledged that FBI hair analysts "committed widespread, systematic error" in at least 33 capital cases.
Prosecutorial misconduct is another reason. Judge Alex Kozinski recently wrote that while most prosecutors are "fair-minded, forthright and highly conscientious," a "non-trivial number of prosecutors -- and sometimes entire prosecutorial offices -- engage in misconduct that seriously undermines the fairness of criminal trials." Indeed, earlier this year in Orange County, California, the entire district attorney's office was disqualified from prosecuting a death penalty case after a superior court judge found serious misconduct relating to the use of informants.
Eyewitness identification is often faulty. This country has struggled, mostly unsuccessfully, to ensure adequate representation and resources for people facing the death penalty. And, frankly, plain old human fallibility is too often to blame. Whatever the precise reasons, though, we now know too much about wrongful convictions and their causes to risk the execution of an innocent person -- a risk that requiring a defendant to definitively prove his or her innocence surely creates.
The Supreme Court may have a chance to decide this important question very soon. Oklahoma has set a September 30 execution date for Richard Glossip. Like Troy Davis', Richard Glossip's is a case of too much doubt.
A jury convicted Glossip of orchestrating the killing of Barry Van Treese, the owner of a motel where Glossip worked. The case against him is thin. Justin Sneed, another motel employee, confessed to the murder, and only implicated Glossip after the police pressured him to do so. Police also promised to not pursue a death sentence against Sneed if he testified against Glossip at trial. No physical evidence connects Glossip to the crime. At least one new witness has come forward to corroborate the allegation that Sneed acted alone.
The federal courts should take the death penalty off the table when there is significant doubt about the integrity of a conviction. Allowing an execution to proceed under these conditions is sure to result in the death of some innocent defendants. This is a risk that must be avoided.
Erwin Chemerinsky is the founding Dean and Distinguished Professor of Law, and Raymond Pryke Professor of First Amendment Law, at the University of California, Irvine School of Law, with a joint appointment in Political Science.
REAL LIFE. REAL NEWS. REAL VOICES.
Help us tell more of the stories that matter from voices that too often remain unheard.