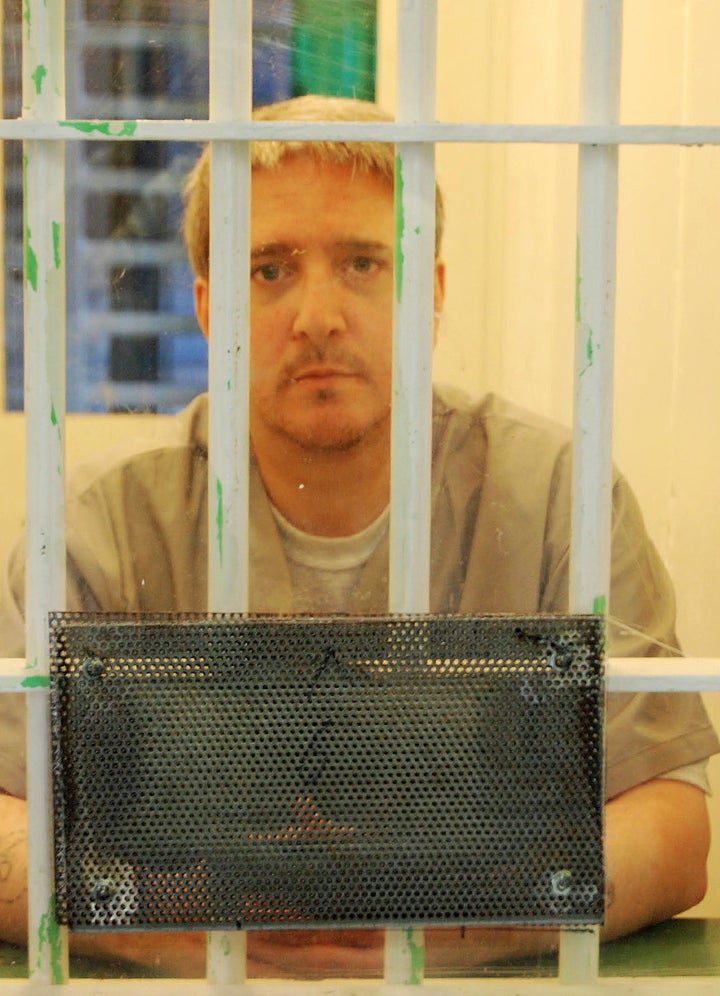 MCALESTER, Okla. -- Oklahoma plans to execute condemned killer Richard Glossip on Wednesday, despite fresh evidence supporting his claim of innocence. This will be the state's third attempt to put Glossip to death.
With his state and federal appeals exhausted and Gov. Mary Fallin saying on Tuesday that she won't intervene, Glossip's last hope is a motion his lawyers filed with the state Court of Criminal Appeals based on the new evidence. He is scheduled to die at 3 p.m. local time.
Supporters of Glossip, 52, said they were outraged that his life hangs on the testimony of a convicted murderer who struck a plea deal to avoid execution himself. The man's daughter and his former cellblock neighbor both have said the testimony was false.
Defense lawyer Don Knight said he and his team can make the case for Glossip's innocence, but need more time to finish investigating evidence that Knight said wasn't fully explored by Glossip's original defense nearly two decades ago.
"We've gotten some work done, but there's a lot more to do," Knight said Monday.
In 1997, Best Budget Inn handyman Justin Sneed confessed to beating his boss, Barry Van Treese, to death with a baseball bat. A week later, Sneed said that Glossip, his supervisor at the motel, had instructed him to do it. Glossip was convicted of murder and sentenced to death during a 2004 retrial. Sneed is serving a life sentence at a medium-security prison after striking a deal to finger Glossip in the plot.
"I know Justin made up stuff to try and save his own life, and get a better deal: a life sentence on a soft yard," Michael Scott, Sneed's former cellblock neighbor, wrote in a sworn affidavit released Monday by Glossip's lawyers. "I heard Justin talking about the deal he made, and what he did to Richard. Justin was happy and proud of himself for selling Richard Glossip out."
The affidavit was among the pages of new information Glossip's lawyers cite as proof that Glossip's prior defense was incompetent and that Sneed lied.
The governor's office said Monday it would "take seriously" the lawyers' new information, but wasn't compelled to intervene because "the proper venue for this is in a court of law." Fallin's office said in a lengthy statement on Tuesday that it wouldn't act to delay the execution.
"It's been increasingly clear over the past couple weeks that they're not interested in a legal battle but a PR campaign," Fallin spokesman Alex Weintz said of Glossip's lawyers.
The governor's office has said postponing Glossip's execution would only "delay justice" for the victim's family.
Glossip's case gained widespread attention this year after he became the lead plaintiff in a lawsuit against the state that reached the U.S. Supreme Court. Glossip challenged the lethal injection drug mixture that had caused several botched executions in Oklahoma. The Supreme Court decided in June that states may use sedatives in lethal injection drug cocktails.
Meanwhile, death penalty opponents, including Sister Helen Prejean and Barry Scheck, are leading public calls for a reprieve in light of the new evidence. The new material also includes sworn affidavits from Glossip's ex-girlfriend, who lived with him at the motel at the time of the killing, and the former cop-turned-lawyer who testified that detectives who questioned Glossip and Sneed had a history of abuse, misconduct and coercing wrongful confessions.
Glossip's team on Friday released newly discovered information from experts and witnesses, supporting the defense claim that Sneed lied to police to save himself from a death sentence.
Phil Cross, an investigative reporter for Oklahoma City's Fox 25, also has revealed discrepancies in the medical examiner's testimony that raise new questions about whether Glossip's jury in his retrial was misinformed. A juror from Glossip's original 1998 trial came forward this month, saying she would not have voted to convict him if she had known of the information now coming to light.
Nearly a year ago, Sneed's daughter wrote the Oklahoma clemency board to say that her father had talked about recanting his original testimony against Glossip, but fears he'll be the one to die if he does.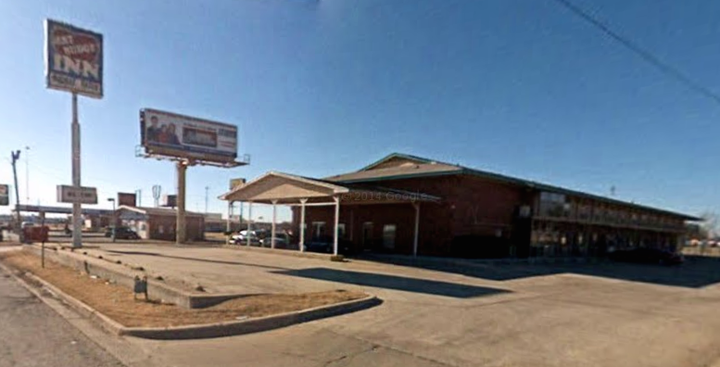 Glossip is among 49 inmates on Oklahoma's death row, and may be one of the few who never killed someone with his own hands.
"Actually, Rich asked me to kill Barry, that's what he'd done," Sneed told detectives, according to police transcripts.
Glossip admitted he made several "stupid" decisions after Van Treese's murder. Most notably, when Sneed showed up at Glossip's room with a black eye and said he'd killed Van Treese, Glossip failed to mention the detail to police. He later said he didn't take Sneed seriously.
Those confident in Glossip's guilt say he's a manipulative mastermind who enticed a vulnerable, 19-year-old drug addict to do his bidding.
Prosecutors said Sneed, who was living at the motel in exchange for maintenance work, was "totally dependent" on Glossip. The Best Budget Inn was in shabby condition and short on money. As manager, Glossip was responsible for both.
According to the state's theory, Glossip feared losing his job and recruited Sneed to kill Van Treese. Glossip could then convince Van Treese's widow to give him the Best Budget Inn and a second motel in Tulsa.
In exchange, prosecutors said, Sneed could take cash from Van Treese's car -- the motel receipts Van Treese collected from Glossip on each visit -- and the men would split the money.
Members of the Van Treese family did not respond to repeated attempts to contact them.
"Richard could have taken that money and run off anytime he wanted," Wood wrote. "But Richard would never has stolen from Barry. Richard was too honest."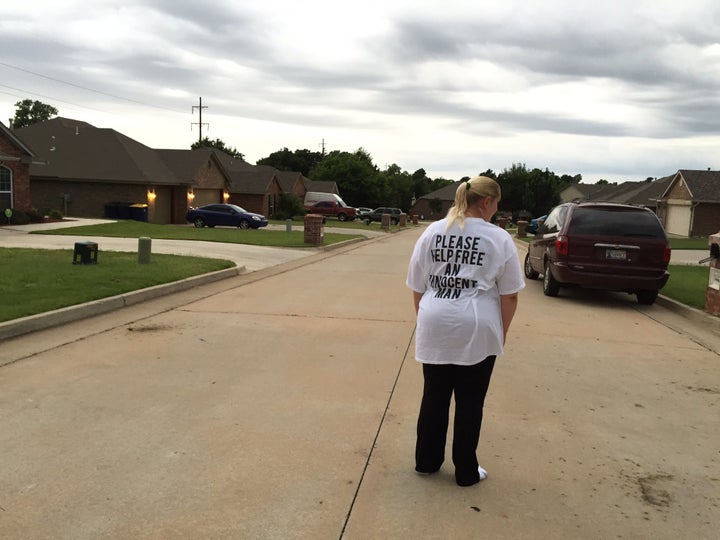 Knight is one of the three attorneys who earlier this year took up Glossip's case pro bono. He said two previous defense teams had made catastrophic mistakes.
Glossip's original trial was defended so poorly that the Oklahoma Court of Criminal Appeals overturned his first conviction. The state admitted its case was weak.
The State concedes the only 'direct evidence' connecting Appellant to the murder was Sneed's trial testimony. No forensic evidence linked Appellant to murder and no compelling evidence corroborated Sneed's testimony that Appellant was the mastermind behind the murder.
Glossip's first two defense teams never persuaded a court to accept a videotape of Sneed's police interview as evidence, and never confronted Sneed or the detectives with inconsistencies between the tape and their trial testimony.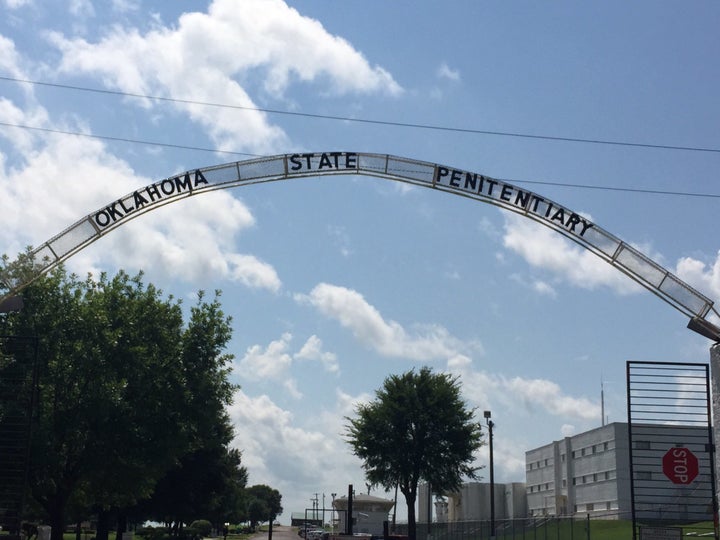 The specter of death doesn't appear to unnerve Glossip. Nine months ago, Glossip told HuffPost he came to terms with the state's zeal to kill him years ago. He remains hopeful for a repreive.
If the courts deny him, Glossip said he hopes the attention his case has generated will speed the demise of death penalty once and for all -- even if it happens too late to save him.
"If I gotta die, I at last want it to mean something," Glossip said. "I sure don't want to die, don't get me wrong. I don't want be a martyr. But I don't want to die for something I didn't do."
Popular in the Community