A deeply divided Oklahoma Court of Criminal Appeals declined to halt again the upcoming execution of Richard Glossip, the Oklahoma inmate who was spared just hours before the state's third execution attempt on Sept. 16.
In a pair of orders issued Monday, Glossip's execution was reconfirmed for 3 p.m. Wednesday, in accord with a prior order where the court allowed for a two-week window "out of abundance of caution" to resolve other motions his attorneys filed a day before his original execution date.
One by one, the court declined those motions, which included requests to grant Glossip a new post-conviction hearing to consider fresh evidence his defense team said casts serious doubts on his murder conviction.
"After reviewing Glossip's succesive application and motions, we find that the law favors the principle of finality of judgment," Judge David B. Lewis wrote for the court. "Moreover, Glossip has not shown that failure of this Court to review his claims would result in a miscarriage of justice."
Glossip's attorneys said they expect to file a motion with the U.S. Supreme Court on Tuesday.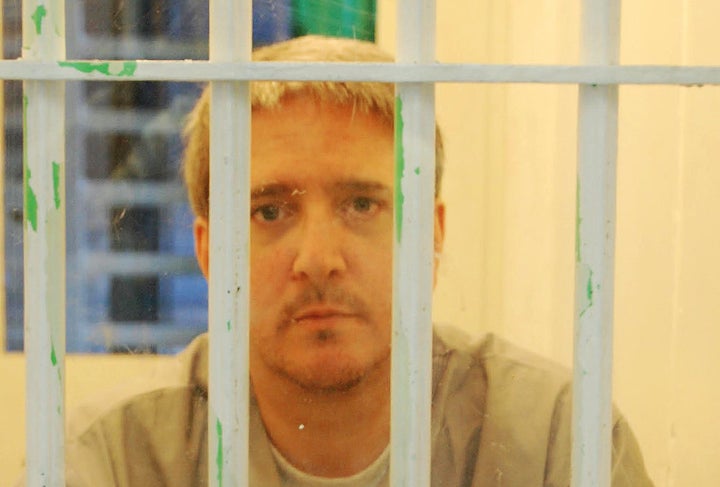 The court gave little credence to Glossip's claims that new circumstances called his guilt into question -- including evidence that the co-defendant and sole witness who testified against him, Justin Sneed, was not credible and that Glossip's previous defense counsel had been ineffective.
"This evidence merely builds on evidence previously presented to this Court," the court said.
With respect to Sneed -- Glossip's co-worker at the time of their boss' murder who secured a plea deal by implicating Glossip as the mastermind of the crime -- the court said his testimony was "sufficiently corroborated," that "no other trial witnesses have recanted their testimony" and that "Glossip has presented no credible evidence that the witnesses gave falsified testimony at trial."
Judge Robert Hudson, like Judge Lewis, was skeptical of the new evidence claims, characterizing the additional information advanced by Glossip's attorneys as "hearsay" that is "as dubious as that of a jailhouse informant."
But the orders caused division among the judges on the court, with all five judges writing separately to express their views on why Glossip should or shouldn't be granted a further reprieve from execution to consider the new evidence.
Presiding Judge Clancy Smith was the chief dissenter, calling the evidence in the case "tenuous at best" if Sneed in fact recanted earlier testimony implicating Glossip and rejecting the notion that finality trumps justice.
"While finality of judgment is important, the State has no interest in executing an actually innocent man," Smith said, and added he would have granted Glossip additional time to prove that Sneed had a change of heart.
Judge Arlene Johnson went even further, calling Glossip's trial "deeply flawed" and reiterating misgivings she expressed in 2007 when a "bare majority" of the Oklahoma Court of Criminal Appeals upheld his murder conviction. She dissented from that decision as well.
"Because I believe Glossip did not receive a fair trial, I cannot join in the denial of this successive post-conviction application that further calls into doubt the fairness of the proceeding and the reliability of the result," Johnson wrote. Quoting from a U.S. Supreme Court case decided in 2014, she wrote that a sentence of death is "the gravest penalty our society may impose" and that those facing it "must have a fair opportunity to show that the Constitution prohibits their execution."
Glossip's defense gave the appellate court stacks of new evidence they said further weakened the case against him. Testimony from experts and witnesses backed the defense's claims that Sneed lied to police to save himself from a death sentence.
After Glossip's most recent execution date was put on hold two weeks ago, his federal defense attorney filed a preliminary injunction to prevent the state from executing Glossip using midazolam, a controversial sedative used in several of Oklahoma's previously botched lethal injections. Glossip should be executed with pentobarbital, a less risky drug used in states such as Texas, attorneys argued.
But on Wednesday, the petition was withdrawn. Dale Baich, Glossip's federal public defender, said they were unable to prove pentobarbital was available.
And in June, the U.S. Supreme Court ruled that Oklahoma's use of midazolam is constitutional.
Glossip was convicted in 2004 for the murder of motel owner Barry Van Treese. Sneed, the hotel handyman, confessed to beating Van Treese to death with a baseball bat but later secured a plea deal for life without parole in exchange for testimony against Glossip.
There was no physical evidence linking Glossip to the crime, and his defense has long criticized the state's decision to prosecute him based on the testimony of the admitted killer.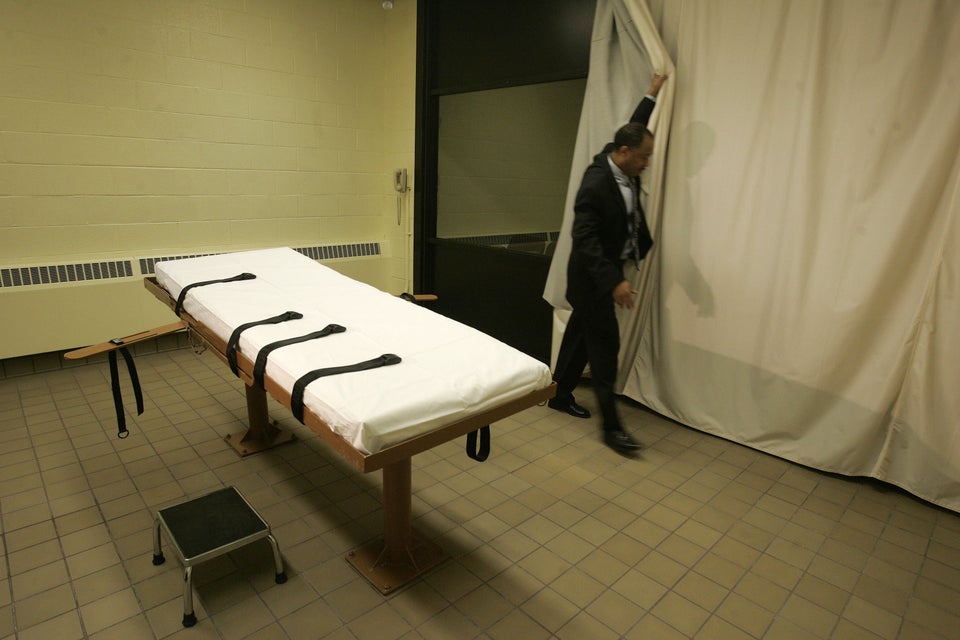 Capital Punishment Methods
Related
Popular in the Community