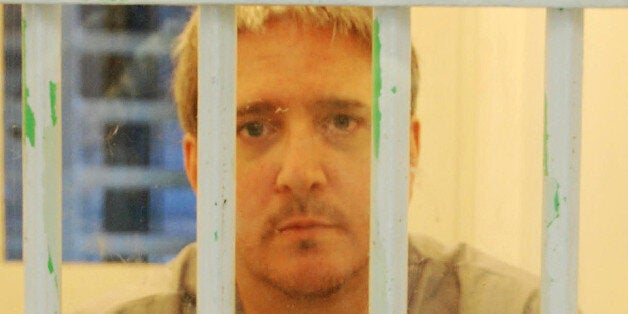 Oklahoma Attorney General Scott Pruitt filed Monday to stay the executions of three death row inmates, including Richard Glossip, who is scheduled to die Thursday, in light of recent news that the U.S. Supreme Court will review their case on the use of lethal injections.
Glossip and two other inmates claim Oklahoma's lethal injection procedure can cause severe pain that violates the U.S. Constitution's ban on cruel and unusual punishment. On Friday, the Supreme Court agreed to take up their case.
"It's the first time in a long time that I let myself get a little more excited than normal," Glossip, 51, told HuffPost after hearing the Supreme Court news. "I finally got a victory. A small victory -- but it uplifted me."
Oklahoma's execution methods came under scrutiny last April after death row inmate Clayton Lockett died 45 minutes after being injected with a combination of drugs that had never been used together before. Lockett allegedly writhed, clenched his teeth and struggled against the restraints holding him to a gurney before prison officials halted the execution. He then died from a heart attack.
"It was a horrible thing to witness," Lockett's attorney, David Autry, told The Associated Press at the time. "This was totally botched."
Earlier this month, the Supreme Court declined to stay the execution of Charles Warner, another Oklahoma death row inmate. "My body is on fire," Warner, the first to be killed since Lockett, said after he was injected.
Glossip was convicted of first-degree murder in 1998 based on the testimony of one witness, Justin Sneed, who claimed Glossip hired him to kill his boss. Glossip has staunchly maintained his innocence from the beginning.
His situation has drawn the support of several death penalty opponents, including Sister Helen Prejean, a nun best known for her memoir Dead Man Walking. Prejean, who serves as Glossip's spiritual adviser and plans to be present the day he's executed, will hold a press conference Tuesday to bring more attention to his case.
"We need to get out to the public just how flimsy and vulnerable our whole system is that a man could be condemned on [Sneed's testimony] and be moving to his execution," Prejean told HuffPost last week. "It's really unworthy of us to do that as a people."
Sneed, a contract handyman who worked and lived at the Best Budget Inn that Glossip managed in Oklahoma City, confessed to beating motel owner Barry Van Treese to death with a baseball bat on Jan. 7, 1997. Prosecutors said Glossip was afraid he was about to be fired, and Sneed later testified that Glossip offered to pay him $10,000 to carry out the murder. In exchange for his testimony, Sneed received a life sentence without parole.
A judge told Glossip that if he admitted his involvement in Van Treese's death, he would be sentenced to life in prison and eligible for parole after 20 years. Glossip refused, saying he wouldn't perjure himself by admitting to something he didn't do.
"A lot of people ask if I hate [Sneed]," Glossip told HuffPost last week. "I don't hate him. Hatred ain't gonna do anything for you."
Death penalty opponents argue that it's unfair to convict someone based on only one individual's story. A Change.org petition calling on Oklahoma Gov. Mary Fallin (R) to halt the execution had garnered nearly 27,000 signatures as of Monday. It noted that Sneed's daughter recently wrote a letter to the Oklahoma clemency board claiming her father wished he could recant his testimony.
HuffPost obtained a copy of the letter. "For a couple of years now, my father has been talking to me about recanting his original testimony. But has been afraid to act upon it, in fear of being charged with the Death Penalty," it reads. "His fear of recanting, but guilt about not doing so, makes it obvious that information he is sitting on would exonerate Mr. Glossip."
Prejean believes Sneed recanting would change everything for Glossip. "The one thing that got Richard the death sentence was the testimony of Sneed," she said. "All the jury heard was this man. There was no forensic evidence at all."
Glossip told HuffPost he has a small TV in his cell, which he keeps on most of the time. He first learned the Supreme Court would take up his case late on Friday, when he noticed something different about the news reports regarding his case.
"When they came on the TV in Oklahoma, on the news, they used to always say 'convicted murderer Richard Glossip,'" he said. "They changed that now: Richard Glossip, who is accused of being in a murder-for-hire plot.' It's the first time they've ever done that, and it's a step in the right direction."
While the Supreme Court needs only four votes to review a case, it needs five to stay an execution. The other two inmates involved in the Supreme Court case, John Grant and Benjamin Cole, aren't set to die until Feb. 19 and March 5, respectively.
"Over the next couple of days, the issues the [Supreme Court] wants to hear will become clear," said Dale Baich, the public defender representing Glossip. "The fact that four justices wanted to hear the case suggests that they don't want it mooted out by the three petitioners being executed."
In the meantime, Glossip remains optimistic, vowing to fight until the very end. "I don't give up hope in any way, shape or form," he told HuffPost. "Because until they lay you on that table and stick them needles in you and you're completely dead, you always have hope. I'll never let them take that away from me, no matter what."
Hear Glossip discuss his situation in his own words below:
This post has been updated to note the state attorney general asked the Supreme Court to stay the executions.
Before You Go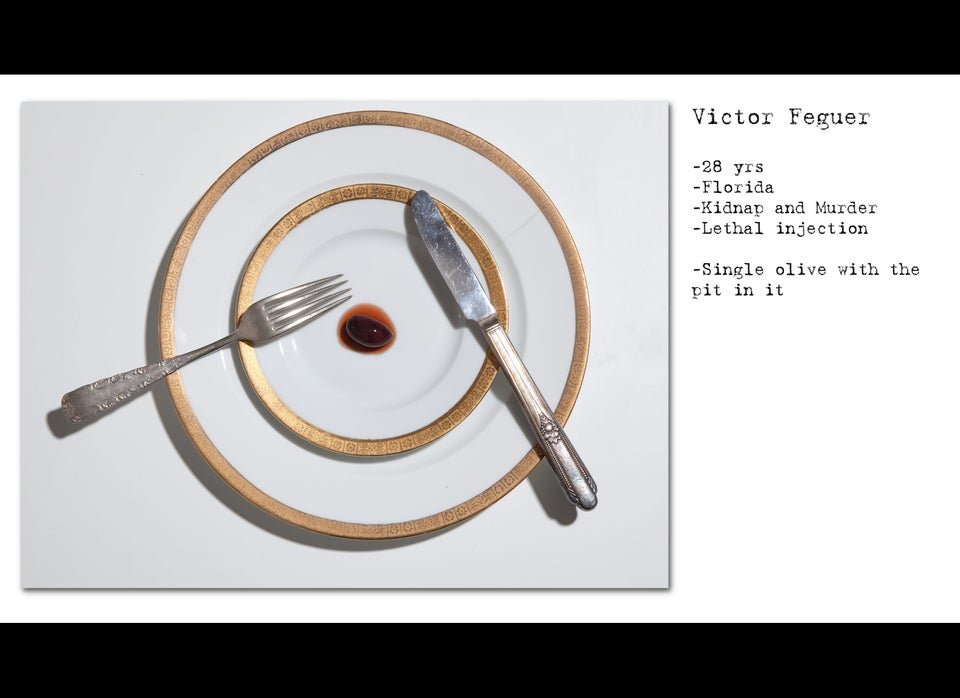 No Seconds: The Last Meals Of Death Row Prisoners
Popular in the Community