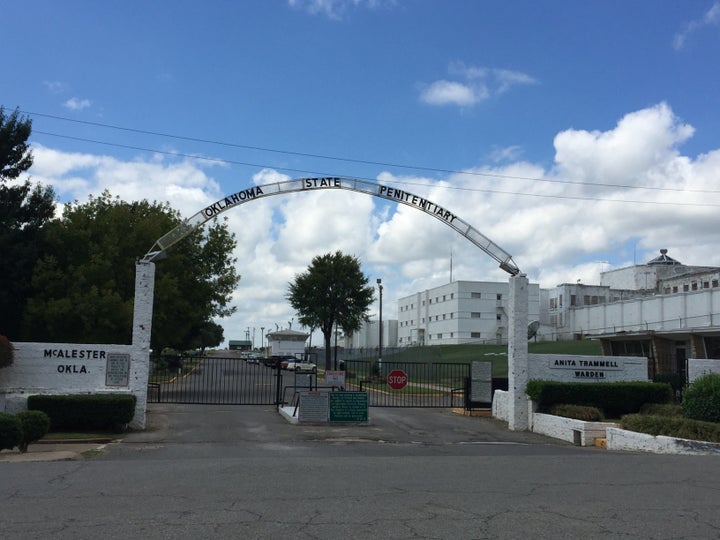 MCALESTER, Oklahoma ― Just after 11:30 a.m., two correctional workers led a group of five people past a stack of box lunches into a sparse recreation room where they would wait out the next three hours.
They were there to watch Richard Glossip die.
The inmate, who has been on death row since 1998 and was scheduled to be executed at 3 p.m. that day, was allowed to choose up to seven witnesses to his execution. He asked two friends, the activist Sister Helen Prejean, British reporter Ian Woods of Sky News and a Huffington Post reporter. One of his attorneys stayed with him in his cell.
With little more than a percolating pot of coffee, water and an analog clock to watch, the witnesses had no access to what was transpiring elsewhere in the prison. Prejean, who has spent the last year lobbying for clemency for Glossip, chatted with the corrections staff. They rebuffed most of her questions, including their names and where they were from, with a polite "we're not at liberty to say that."
Around noon, Robert Patton, director of the Oklahoma Department of Corrections, entered the room flanked by at least six officials clad in black suits. Patton went around to each of the five witnesses, personally introducing himself and asking their name and how they were doing.
Then, Patton simply said, "there's been a stay."
The room was quiet until someone asked Patton to repeat himself. Once the news sunk in, Crystal Martinez, a friend of Glossip's, cried and embraced Prejean.
In a brief order, the Oklahoma Court of Criminal Appeals had decided to "reset" Glossip's execution to Sept. 30 in order to consider a last-minute petition his lawyers filed the day before. The decision to delay the execution in order "to give fair consideration to the materials included" spared Glossip from lethal injection for a third time.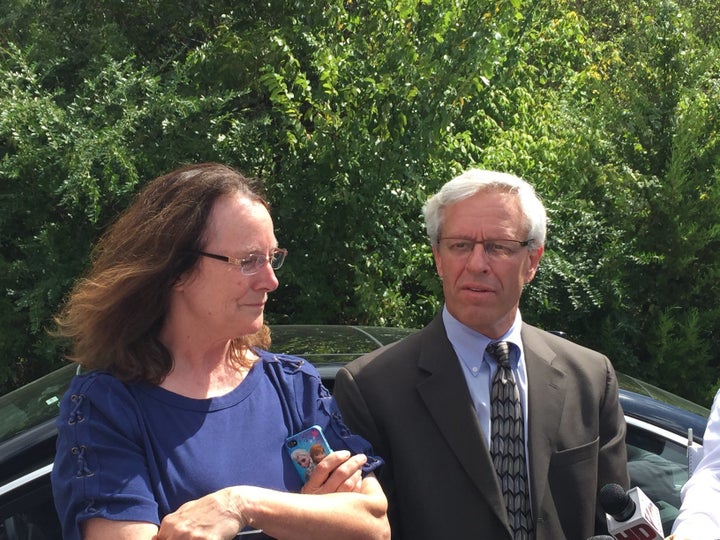 Now, the court has until Sept. 30 to consider Glossip's request for an evidentiary hearing and to weigh other materials that his lawyers submitted in support of the 52-year-old's innocence claim.
On or before that date, the court could issue a separate order granting or denying Glossip's additional requests, potentially delaying his execution further.
Oklahoma Gov. Mary Fallin (R) said her office will abide by the court's decision.
"As I have repeatedly said, court is the proper place for Richard Glossip and his legal team to argue the merits of his case," she said in a statement on her website. "My office will respect whatever decision the court makes, as we have throughout this process."
ACLU of Oklahoma Executive Director Ryan Kiesel praised the stay in a statement.
"The Oklahoma Court of Criminal Appeals did today, what elected officials have refused to do," he said. "We stand with the many Oklahomans and individuals around the world in expressing our gratitude to the court. For today, at least, the state of Oklahoma has avoided the execution of a man not guilty of any capital offense."
The state's attorney general disagreed. "I'm confident that the Court of Criminal Appeals, after reviewing the filings, will conclude there is nothing worthy which would lead the court to overturn a verdict reached by two juries who both found Glossip guilty and sentenced him to death for Barry Van Treese's murder," Attorney General Scott Pruitt said in a statement.
"I have to tell you that I'm speechless," said Glossip's attorney Don Knight, who addressed reporters outside after the stay was announced.
When Glossip heard the news, he was "jumping up and down happy," Knight said, describing his client as "ecstatic." Glossip yelled "yes!" as he pounded on the glass, Knight added.
"I've known Ricky since he was 12 years old," Donna Smith, Glossip's former cousin-in-law, said through tears. Smith and her husband Dorick had driven from Glossip's hometown of Galesburg, Illinois, and had just reached the prison as the news of the stay broke.
"It's in the Lord's hands," she said. "Thank you."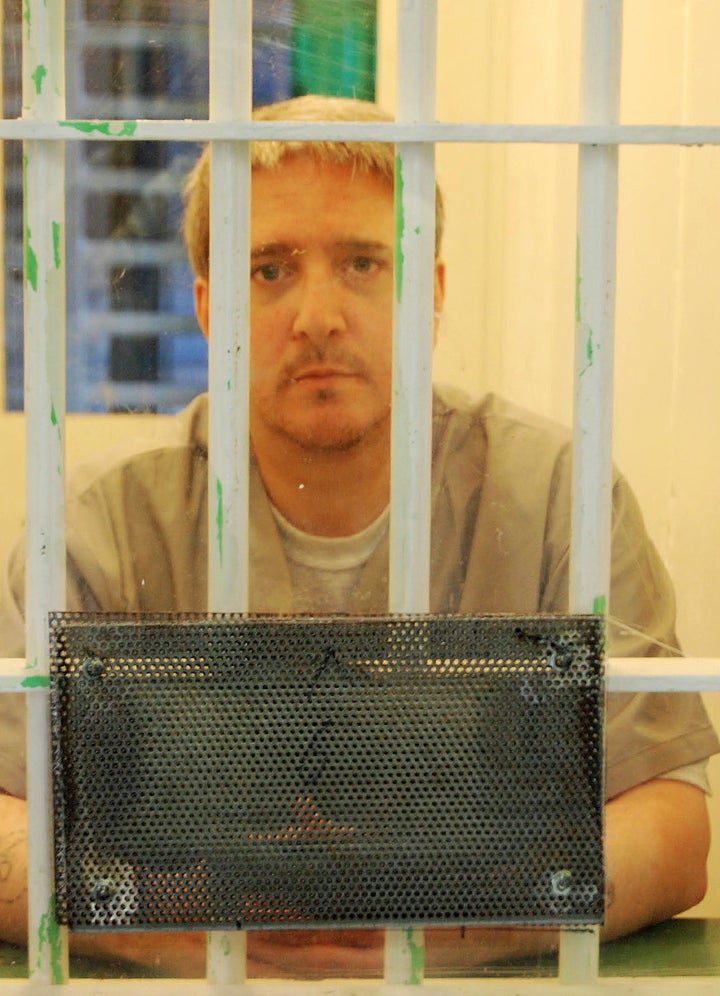 In 1997, Best Budget Inn handyman Justin Sneed confessed to beating his boss, Barry Van Treese, to death with a baseball bat. A week later, Sneed said that Glossip, his supervisor at the Oklahoma City motel, had instructed him to do it. Based on that testimony alone, Glossip was convicted of murder and sentenced to death. Sneed is serving a life sentence at a medium-security prison after striking a deal to finger Glossip in the plot.
The state's case against Glossip lacks forensic evidence and relies almost entirely on Sneed's testimony. An appeals court found Glossip's 1998 trial so poorly defended by Glossip's since-disbarred attorney that it overturned his conviction. Glossip was represented at his retrial by the Oklahoma Indigent Defense System and was convicted again in 2004.
The past several months of Glossip's legal battle have coincided with a renewed debate over the death penalty in the United States. Death penalty opponents argue Glossip's case is representative of the system's many problems, including the arbitrary application of the punishment, the disproportionate number of poor people on death row and an imperfect track record that has seen at least 155 people wrongfully placed on death row.
Glossip made headlines in June as the lead plaintiff in a controversial case the Supreme Court decided on the final day of its last session. He and other death row inmates had mounted a constitutional challenge to Oklahoma's lethal-injection protocol, which they claimed violated the Eight Amendment's ban on cruel and unusual punishment.
In an explosive 5-4 decision, the court rejected the challenge, but an unusual dissent from Justice Stephen Breyer called into question the entire death penalty franchise and all but invited a future case about its constitutionality.
Related