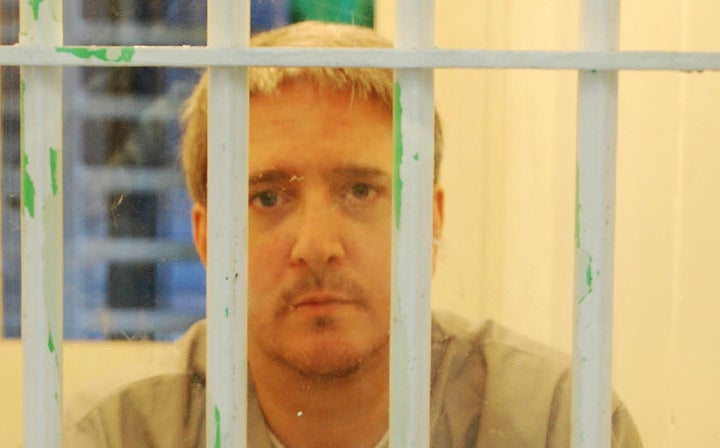 Richard Glossip, the Oklahoma man whose execution was temporarily put on hold earlier this month but who is now set to die on Wednesday, made one final plea to the U.S. Supreme Court on Tuesday evening.
In a pair of petitions, Glossip asks the court to halt his execution and to consider the merits of his appeal. In a divided ruling on Monday, the Oklahoma Court of Criminal Appeals had declined to give him a reprieve to prove his claims of innocence.
The first petition goes to Justice Sonia Sotomayor, who handles emergency requests coming from Oklahoma and may act on it herself or refer it to the full court for consideration.
If she goes the latter route, at least five justices would need to agree on a stay of execution in order to allow more time to review Glossip's claims of innocence. The second petition, which actually addresses those claims, would need only four justices to vote for Supreme Court review.
In the petition to Sotomayor, Glossip's lawyers warn their client "will suffer the most irreparable injury known to the law" if no relief is granted -- a reference to his impending death and a riff on the legal standard that courts observe when weighing other kinds of 11th-hour requests.
If Sotomayor or the justices agree to spare Glossip temporarily, the court may still at a later time deny his second petition, which sets out the legal reasons why his conviction should be thrown out altogether. He argues that Oklahoma's "entire case" against him rests on the testimony of one man whose credibility is now in question.
Specifically, Glossip's lawyers are asking the Supreme Court to overturn Monday's ruling by the Oklahoma appeals court, which in a 3-2 vote rejected both Glossip's request for a further execution delay and his claims that he has "new evidence" that needs to be fleshed out at a new hearing.
Dissenting from her colleagues, presiding Judge Clancy Smith disputed the majority's emphasis on protecting the "finality of judgment" and said that Oklahoma "has no interest in executing an actually innocent man." The other dissenter, Judge Arlene Johnson, called Glossip's trial "deeply flawed."
In their Supreme Court petition, Glossip's lawyers rely heavily on the dissenting judges' language and reasoning. They offer various theories under the Eighth and 14th Amendments as to why the case is worth reviewing.
Among them, the lawyers argue that the Constitution prohibits Oklahoma from putting to death a person "when there is too much doubt about the integrity of the person's conviction." That doubt arises from the testimony of Justin Sneed, Glossip's co-worker at the time of their boss's murder who managed to secure a plea deal for a life sentence by implicating Glossip as the mastermind of the crime. The lawyers write that newly "discovered evidence demonstrates substantial doubt about Sneed's credibility."
The justices aren't entirely unfamiliar with Glossip.
He was the lead plaintiff in an explosive case the court decided on the final day of its last term in June. In that 5-4 ruling, the conservative wing of the court held that a drug used in Oklahoma's lethal-injection cocktail did not violate the Eighth Amendment's prohibition on cruel and unusual punishment.
The case was also notable for a dissenting opinion from Justice Stephen Breyer, who all but invited a constitutional challenge to the death penalty itself.
The Supreme Court is expected to act on the first petition sometime before Glossip's scheduled execution at 3 p.m. on Wednesday.
Popular in the Community