WASHINGTON -- After losing his nomination to the National Labor Relations Board this week as part of the Senate filibuster deal, Richard Griffin is expected to be offered the high-profile position of general counsel to the labor board, according to sources familiar with the matter.
On Tuesday, it appeared that Griffin and his fellow nominee Sharon Block had been thrown overboard in the negotiations meant to avoid a "nuclear option" showdown between Democrats and Republicans. Democratic leadership had threatened to use the procedural maneuver to force an up-down vote on nominees, arguing Republican obstruction of President Barack Obama's picks is unprecedented partisanship; GOP leadership had demanded that the two nominations be thrown out, arguing that Griffin and Block had been illegitimately serving on the board under their recess appointments. Griffin and Block were quickly replaced by two new nominees as part of the compromise.
Griffin's nomination to general counsel, which serves as a kind of prosecutor at the board, would place him in one of the most critical roles at the agency. The position requires the kind of Senate confirmation that previously eluded Griffin, but his new nomination is not expected to be as controversial. Republicans generally had not disputed his qualifications to serve, only his recess appointment, which the U.S. Court of Appeals for the D.C. Circuit ruled unconstitutional in a case to be taken up by the Supreme Court.
Labor unions were happy to see a deal struck that paved the way toward a functioning NLRB, which otherwise would have lost its quorum next month when the sitting chairman's term expires, leaving it unable to issue decisions and enforce labor law. But that victory was tempered by the fact that Griffin and Block, two labor-backed nominees, would have to lose their pending nominations.
Sen. Tom Harkin (D-Iowa), chairman of the committee that oversees the NLRB, was the final holdout on Tuesday, objecting that Griffin and Block were being treated unfairly, according to a Democratic aide involved in the talks. That the board is charged with making sure workers are treated fairly only added to the unfairness of the situation, and Harkin worked to make sure they landed on their feet.
Asked on Tuesday after a meeting of the caucus if Democrats had found jobs for the dispatched nominees, Harkin said yes, but declined to give details. "I don't know that I'm free to talk about that right now, but yes, everything is working out," he said.
The sources who confirmed the arrangement asked not to be named in order to speak freely, since no White House announcement had yet been made. The White House declined to comment.
Before his recess appointment last year, Griffin served as general counsel for the International Union of Operating Engineers, and before that, as counsel to NLRB board members.

It's not clear what the future will hold for Block, a former Labor Department official and labor lawyer in the Senate.
Nor is it clear where Lafe Solomon, the current acting general counsel on the board, will head if Griffin takes his slot. In another reminder of the nominee bottleneck, Solomon himself was never confirmed to his position, and his nomination has been pending for more than two years.
The White House announced Tuesday that they would replace the Griffin and Block nominations with Nancy Schiffer, former AFL-CIO associate general counsel, and Kent Hirozawa, current chief counsel to the labor board chair.
Before You Go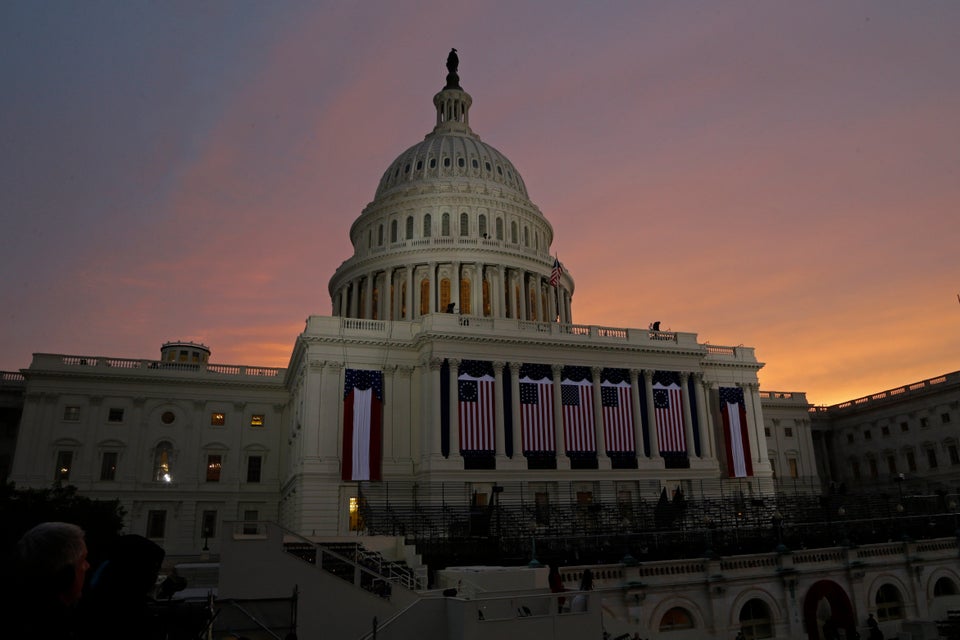 U.S. Capitol Photos
Popular in the Community