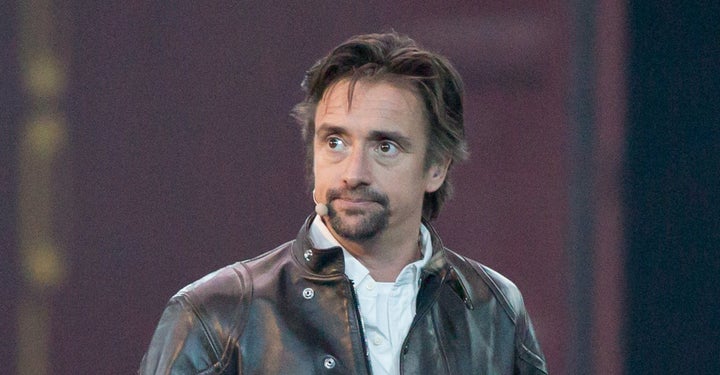 TV presenter Richard Hammond has crashed an electric super car in Switzerland while filming for his TV show "The Grand Tour."
The former "Top Gear" star was airlifted to a hospital, but he did not sustain any major injury and was conscious upon exiting the totaled vehicle, a Rimac Concept One, representatives confirmed Saturday.
The car burst into flames after the 47-year-old got himself out safely. Nobody else was involved in the crash.
"The Grand Tour" Twitter account released a statement:
Richard Hammond was involved in a serious crash after completing the Hemburg Hill Climb in Switzerland in a Rimac Concept One, an electric super car built in Croatia, during filming for "The Grand Tour" Season 2 on Amazon Prime, but very fortunately suffered no serious injury. Richard was conscious and talking, and climbed out of the car himself before the vehicle burst into flames. He was flown by Air Ambulance to hospital in St. Gallen to be checked over revealing a fracture to his knee. Nobody else was in the car or involved in the accident, and we'd like to thank the paramedics on site for their swift response. The cause of the crash is unknown and is being investigated.
"The Grand Tour" costar and fellow former "Top Gear" host Jeremy Clarkson tweeted Saturday about witnessing the incident:
Hammond previously had a serious crash in 2006 while filming "Top Gear," which caused brain injuries.
The Amazon Prime show "The Grand Tour" is essentially a continuation of "Top Gear." In 2015, the BBC fired Clarkson after he committed "an unprovoked physical and verbal attack" on a crew member. After the ousting, the hosts decided to start a new show.
Marketing for this Amazon Prime iteration of the show involved crashed cars across the globe as seen below: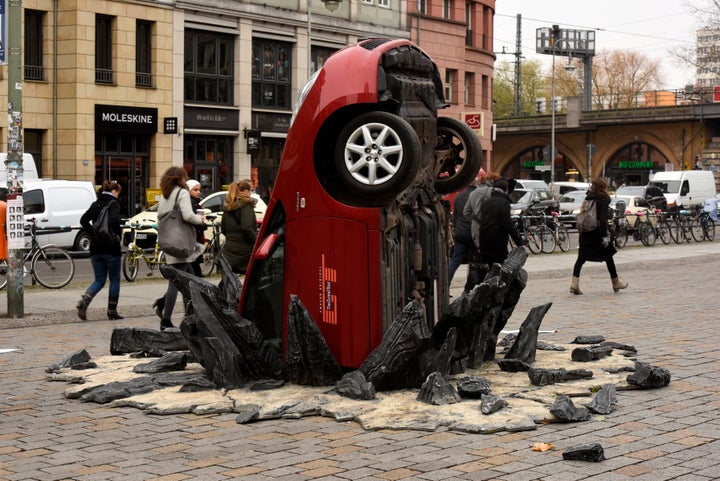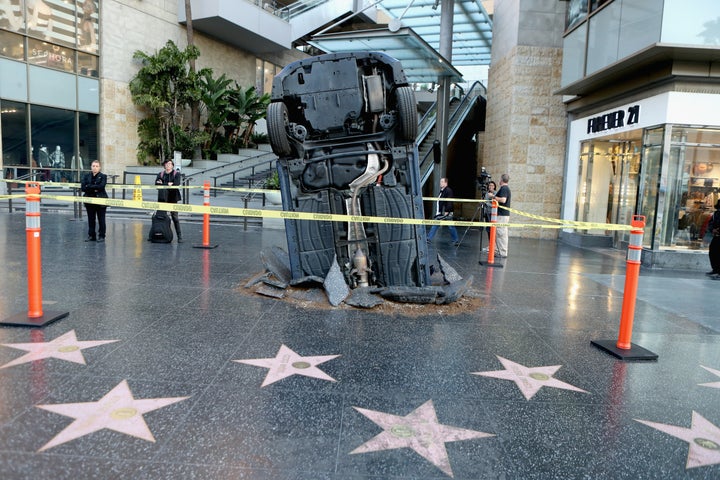 Popular in the Community