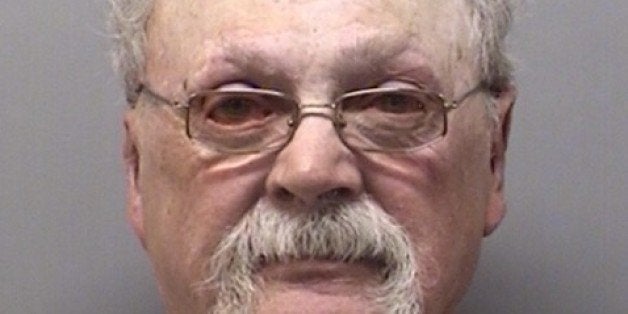 A Pennsylvania jury convicted a 68-year-old Texas man of a cold-case killing that had stumped authorities since hunters found the victim's body in a field in 1968.
Jurors deliberated for just a few hours on Monday before finding Richard Keiper guilty of murdering and robbing Alfred Barnes, 40, who'd been shot three times in the head.
Police officers testified last week that Keiper admitted in 2013 to shooting Barnes in self-defense, though he gave conflicting accounts of the struggle. A Texas Ranger also testified that he lied to Keiper, saying his DNA was found in the victim's car, to trick him into confessing.
The path to catching Keiper was long and winding, but Barnes' nephew, Richard Barnes, often prodded the Pennsylvania State Police for updates and urged them to reopen the investigation, according to The Dallas Morning News.
The case began on Oct. 19, 1968, when two hunters found Barnes' body with three gunshots to the head and one to the hand in a field not far from Bethlehem, Pennsylvania. Barnes worked in Bethlehem Steel's office.
Keiper grew up in Allentown and the Poconos, near Bethlehem, but it would be decades before police zeroed in on him. A state trooper came across a 1971 statement of a witness who said Keiper offered to sell him a gun for $10. The witness said Keiper said he shot a man in the hand with the gun and that he worked for Bethlehem Steel.
The Pennsylvania State Police contacted Barnes' nephew to say that an arrest was imminent.
"I don't want people to forget that Uncle Alfred was a good man, who was greatly, greatly missed," Richard Barnes told the Allentown Morning Call after Keiper's arrest.
In one version, Keiper said that Barnes, whom he did not know, picked him up in his Thunderbird in Allentown. He said they went to a bar and hung out for two hours before Barnes inexplicably took out a gun. Keiper said he fought back and that the gun went off while Barnes still had his hand on the trigger.
In another telling, Keiper said Barnes picked up both him and another man named Steve. In this account, Steve pulled out the gun to rob Barnes. Keiper claimed he tried to stop Steve when the gun went off. Keiper said that he left Barnes' body in the field and drove the car to New Jersey himself. Another time, he said he drove away with Steve.
Keiper did not testify in his own defense.