Richard Mack, a Bundy supporter who served as sheriff of Graham County, Ariz., between 1988-1997, told Fox News on Monday about a planned strategy if "rogue federal agents" had opened fire.
"We were actually strategizing to put all the women up at the front," he said on Fox News, according to TheBlaze.com. "If they are going to start shooting, it's going to be women that are going to be televised all across the world getting shot by these rogue federal officers."
Mack was one of nearly 1,000 people, many of them armed, who showed up and supported Bundy's battle with the BLM.
The BLM contends that the Bundys have used federally managed public lands for their cattle and have refused to pay the appropriate grazing fees for the past 20 years. The family allegedly owes more than $1 million.
The bureau also says the family has ignored repeated warnings to remove the cattle. Bundy and his wife, Carol, contend their water and livestock rights were recognized by the state of Nevada long before the federal government took over management of the land in the 1940s.
They also said the government's action constitutes harassment.
Mack admits that his plan to put women in the line of fire "sounds horrible," but told radio host Ben Swann it was the only way to get the world to recognize "how ruthless" the federal agents are.
"If they're going to start killing people, I'm sorry, but to show the world how ruthless these people are, women needed to be the first ones shot. I'm sorry, that sounds horrible. I would have put my own wife or daughters there, and I would have been screaming bloody murder to watch them die. I would've gone next, I would have been the next one to be killed. I'm not afraid to die here. I'm willing to die here.

"But the best ploy would be to have had women at the front. Because, one, I don't think they would have shot them. And, two, if they had, it would have been the worst thing that we could have shown to the rest of the world, that these ruthless cowards hired by the federal government will do anything."
"We can't have an American people that violate the law and just walk away from it," he said on KRNV-TV. "So it's not over."
Before You Go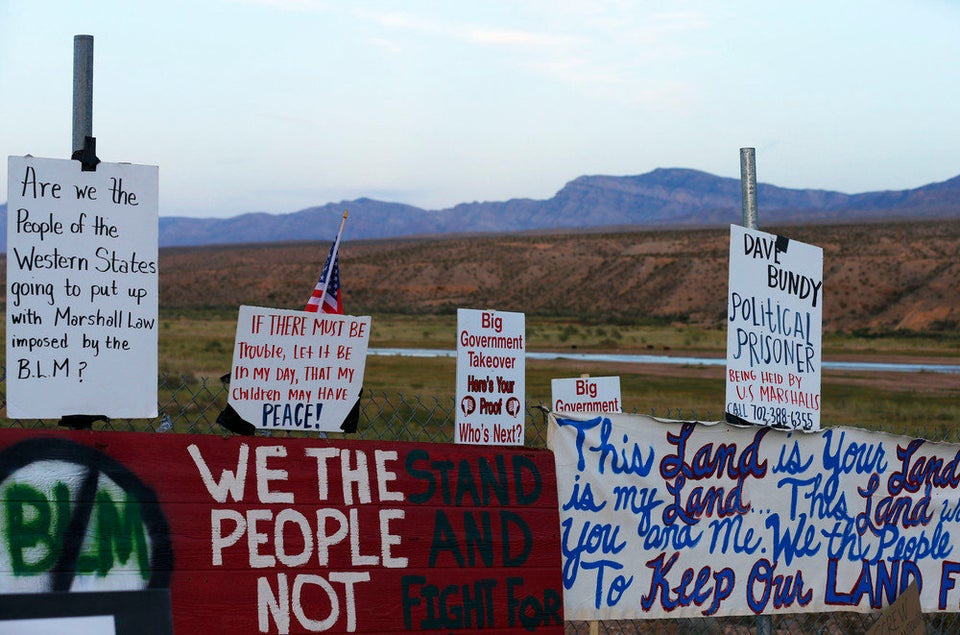 CLIVEN BUNDY
Popular in the Community