For centuries, the Congo has compelled and defied the Western imagination. Richard Mosse brings to this subject the use of a discontinued military surveillance technology, a type of color infrared film called Kodak Aerochrome. Originally developed for camouflage detection, this aerial reconnaissance film registers an invisible spectrum of infrared light, rendering the green landscape in vivid hues of lavender, crimson, and hot pink.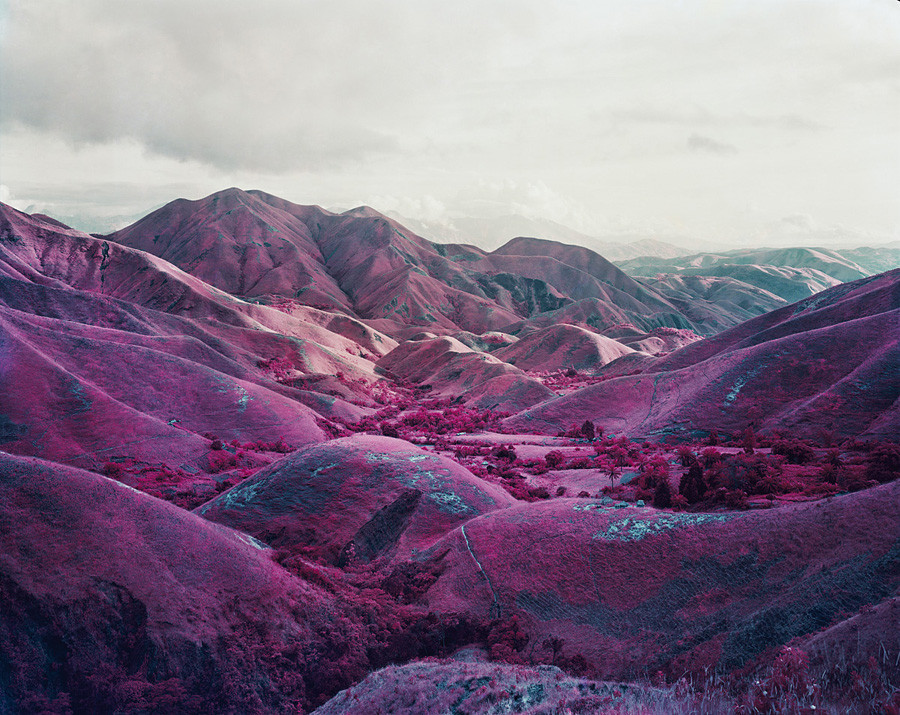 "Nowhere To Run," 2010, courtesy of the artist and Jack Shainman Gallery
The mountains of South Kivu are home to a large population of Democratic Forces for the Liberation of Rwanda (FDLR) rebels, a Hutu paramilitary group that has lived in exile in Congo since the 1994 Rwandan genocide. These hills are also rich in rare minerals like gold, cassiterite, and coltan, which are extracted by artisanal miners who frequently pay taxes to the rebels.
On his journeys in eastern Congo, Mosse photographed rebel groups of constantly switching allegiances, fighting nomadically in a jungle war zone plagued by frequent ambushes, massacres, and systematic sexual violence. These tragic narratives urgently need telling but cannot be easily described. Like Joseph Conrad a century before him, Mosse discovered a disorienting and ineffable conflict situation, so trenchantly real that it verges on the abstract, at the limits of description.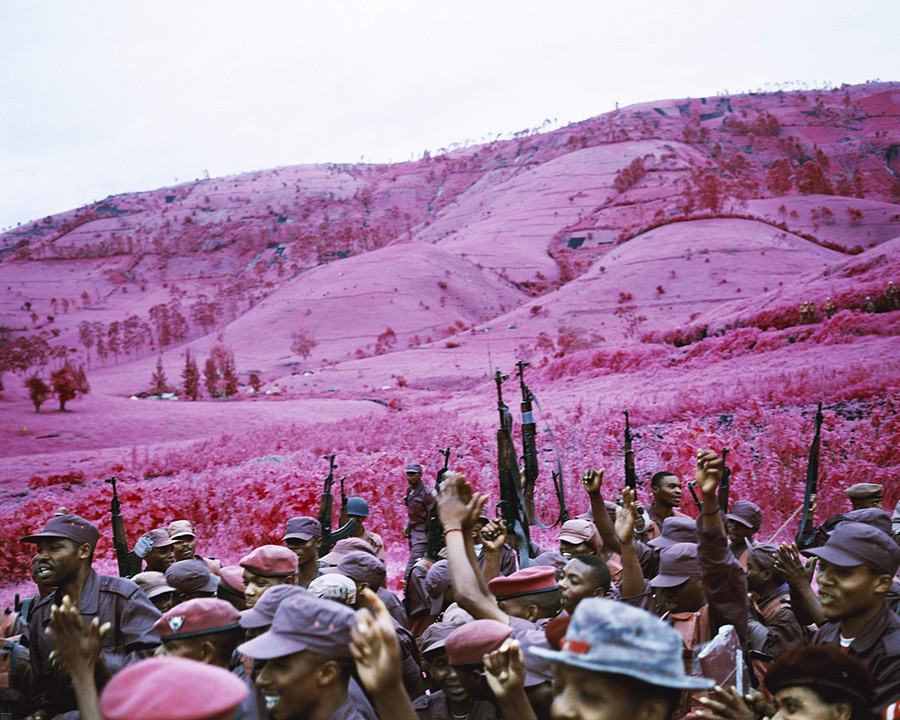 "La Vie En Rose," 2010, courtesy of the artist and Jack Shainman Gallery
The National Congress for the Defense of the People (CNDP) rebels celebrate their day of integration into the Congolese Armed Forces (FARDC) in the village of Mushaki, Masisi Territory. This rebel group had already been integrated into the FARDC once before in the past, but defected because of lack of payment.
Infra offers a radical rethinking of how to depict a conflict as complex and intractable as that of the ongoing war in the Congo. The results offer a fevered inflation of the traditional reportage document, underlining the tension between art, fiction, and photojournalism. Infra initiates a dialogue with photography that begins as an intoxicating meditation on a broken documentary genre, but ends as a haunting elegy for a vividly beautiful land touched by unspeakable tragedy.
"Infra" will be on display at the Jack Shainman Gallery until December 22, 2011. The Aperture Foundation and Pulitzer Center on Crisis Reporting have also released a hard back monograph of "Infra" here.

WARNING: SOME OF THE PHOTOGRAPHS IN THE SLIDESHOW ARE GRAPHIC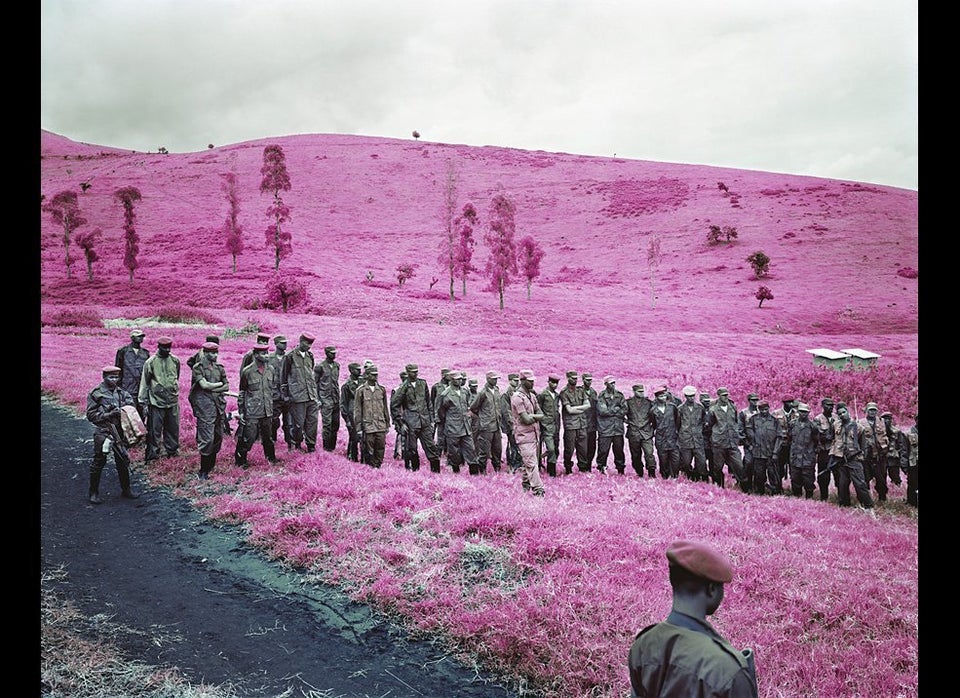 Popular in the Community