WASHINGTON -- After initially keeping Richard Mourdock at arm's length for his assertion that pregnancies produced by rape are intended by God, prominent Republicans rallied around the embattled Indiana Senate candidate.
Top among them was Senate Minority Leader Mitch McConnell (R-Ky.), whose chances of taking over the Senate next year could be sunk by Mourdock's intemperate remarks.
"We're at the end of an election season here and I understand each side is looking to make hay out of every comment, but sharing the view of millions of Americans that life begins at conception is Richard's deeply held personal belief that shouldn't be misconstrued by partisans to imply something it does not," McConnell said in the statement released late Wednesday.
In a debate on Tuesday, Mourdock had declared, "I came to realize life is that gift from God. I think that even when life begins in that horrible situation of rape, that it is something that God intended to happen."
Mourdock later sought to clarify that he meant only that the baby's life was a holy gift, not that God intended women to be raped. The Indiana state treasurer apologized for how people had interpreted his words and specified that he was not apologizing for the sentiments themselves.
Perhaps more startling than McConnell's support was Sen. John McCain's announcement. The Arizona Republican, who had withdrawn his backing of Mourdock Wednesday night, backtracked Thursday in a statement from his office that said McCain was satisfied with the "apology."
"Senator McCain is glad that Mr. Mourdock apologized to the people of Indiana and clarified his previous statement," said McCain spokesman Brian Rogers. "Senator McCain hopes the people of Indiana will elect Mr. Mourdock to the U.S. Senate."
Sen. Marco Rubio (R-Fla.) added his support for Mourdock at a campaign stop in Wisconsin, saying that a rape ending in a pregnancy was "horrifying" and that Mourdock's comments were a reminder to talk about such issues more carefully.
"I think the candidate, Treasurer Mourdock, was right to apologize to anyone who was offended, and I think he was right [on] where he stood on it," Rubio said. "It's unfortunate it happened."
Even the GOP presidential nominee, Mitt Romney, who had at first distanced himself from Mourdock, declined to withdraw support and refused Thursday to answer questions about the Indiana candidate.
Reince Priebus, chairman of the Republican National Committee, hedged a bit on Mourdock, but ultimately backed him. "He's obviously trying to clarify it as best as he can. ... It was pretty clumsy stuff. I mean, rape is rape and there's nothing OK about it," Priebus said in Arlington, Va. "Anything you say that gives credence, or you're vague or fuzzy, or you're compounding sentences -- I mean, it was a problem for him so now he's fixing it, and hopefully he's clarifying what he meant to say."
The rally round Mourdock stands in stark contrast to how the GOP reacted when another one of its Senate candidates, Rep. Todd Akin (R-Mo.), declared that women could not become pregnant from "legitimate rape." Akin offered a fuller apology than Mourdock did, yet the GOP establishment called on him to quit. McConnell declared then that sorry was not sufficient, and the party still has not returned to the Missouri race.
In the Indiana case, however, Election Day is less than two weeks away, and Mourdock's ill-timed comments could hurt not only his race, but Republican candidates elsewhere. Many of those candidates have chosen to condemn Mourdock's remarks.
Democrats, meanwhile, have sought to press their advantage. President Barack Obama's campaign called on Romney to do more than disagree with Mourdock, releasing a video that cast Romney as equally extreme. "Mitt Romney's solution to 'extremism' against women? Promote the extremists," the video says.
Former GOP White House contender Jon Huntsman also said that Romney should disavow Mourdock.
The Democratic Senatorial Campaign Committee blasted out releases in a half-dozen states, saying that even those GOP candidates who condemned Mourdock's remarks are bound to him because they've accepted cash from joint fundraisers with Mourdock.
One of them, Ohio state Treasurer Josh Mandel, later weighed in for Mourdock, saying that he had apologized and calling him "a class act."
The Democratic Senatorial Campaign Committee also announced a $1.1 million ad buy, seeking to further exploit the political opening with a spot featuring Mourdock's debate answer.
For his part, Mourdock told reporters Thursday that he believed that the furor would pass quickly and that rather than hurting him, it has helped. Asked if he had gained voter support as a result, he said, "I know I did," according to IndyStar.com.
This story has been updated with a new Democratic ad featuring Richard Mourdock and comments from Sen. Marco Rubio and Mourdock.
Michael McAuliff covers Congress and politics for The Huffington Post. Talk to him on Facebook.
CORRECTION: An earlier version of this story indicated incorrectly that Sen. Mitch McConnell's statement in support of Richard Mourdock was released Thursday. It was released Wednesday.
Support HuffPost
The Stakes Have Never Been Higher
Before You Go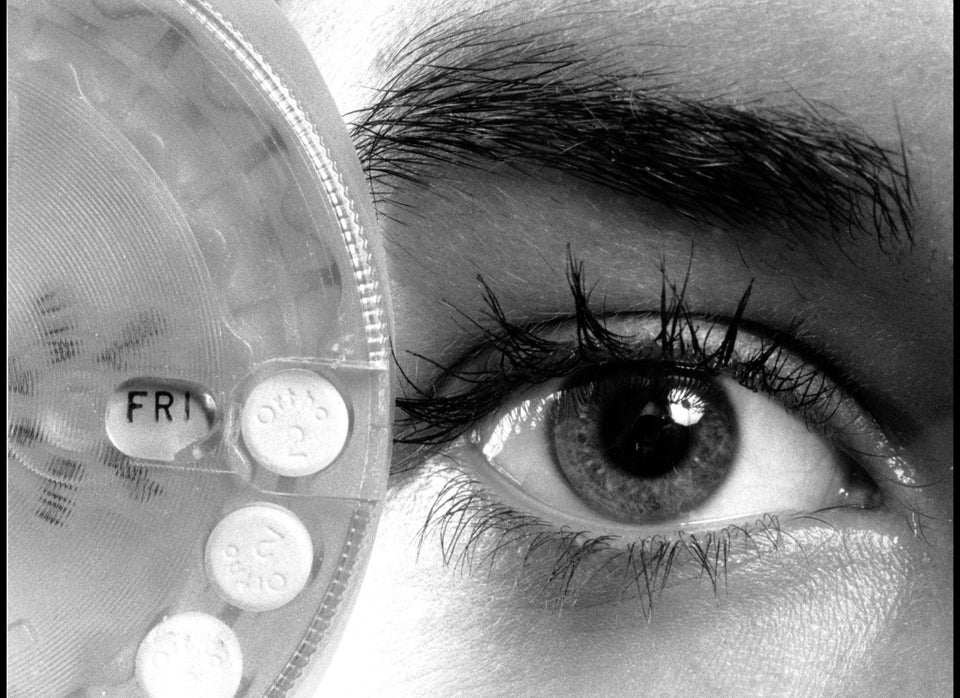 Lies GOP Tells About Women's Bodies
Popular in the Community