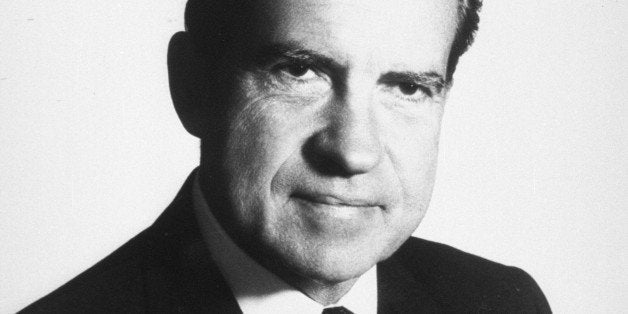 In the 1971 recordings, which can be heard on Vanity Fair's website, Nixon describes himself as "the most tolerant person," even if he remains hesitant to incorporate those views into a national policy, in a discussion with National Security Advisor Henry Kissinger and Chief of Staff H.R. Haldeman ahead of an annual youth conference.
Let me say something before we get off the gay thing. I don't want my views misunderstood. I am the most tolerant person on that of anybody in this shop. They have a problem. They're born that way. You know that. That's all. I think they are.

[But] my point is that Boy Scout leaders, YMCA leaders, and others bring them in that direction, and teachers. And if you look over the history of societies, you will find, of course, that some of the highly intelligent people . . . Oscar Wilde, Aristotle, et cetera, et cetera, et cetera, were all homosexuals. Nero, of course, was, in a public way, in with a boy in Rome.
He then adds, "By God, I am not going to have a situation where we pass along a law indicating, 'Well, now, kids, just go out and be gay.' They can do it. Just leave them alone. That's a lifestyle I don't want to touch..."
You can listen to the recording in full here.
Nixon, who died in 1994 at 81, appears to have had a checkered stance when it came to gay and lesbian rights. In 2013, CNN published an excerpt from another audio tape, which was said to have been recorded sometime during Nixon's time in the Oval Office from 1969-1974.
Calling all HuffPost superfans!
Sign up for membership to become a founding member and help shape HuffPost's next chapter
BEFORE YOU GO