When President Richard Nixon showed up in the White House's East Room on Jan. 28, 1972 to celebrate the 50th anniversary of "Readers' Digest," he probably expected a relaxed evening complete with a performance by the Ray Conniff Singers.
He probably did not expect an anti-war protester to call him out, insisting he "stop the killings."
Watch Nixon get schooled above.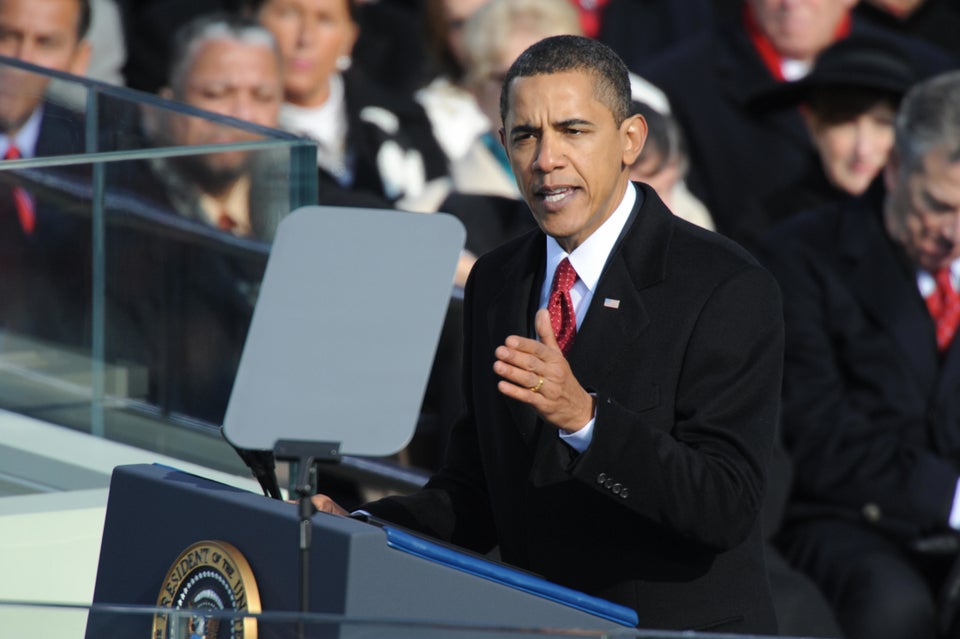 Presidents On Inauguration Day
Popular in the Community