Rebekah Aversano hadn't seen her brother's face since Joshua was killed by a van while crossing the street three years ago.
For the first time, Rebekah got to meet Richard Norris, who received a face transplant donated by her family. The emotional meeting was captured in a 60 Minutes Australia segment that airs Sunday.
"Do you mind if I touch it?" she asks Norris.
"Wow," she says. "This is the face that I grew up with."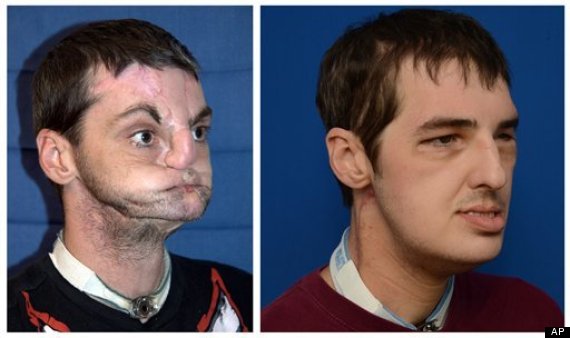 Norris before his face transplant surgery (left) and 114 days post-surgery (right). (AP Photo/University of Maryland Medical Center)
In 2012, a team of doctors led by Dr. Eduardo Rodriguez operated on Norris for 36 hours to construct an entirely new face. GQ reports:
The surgery started at dawn on March 19, 2012. The face of a recently deceased 21-year-old man came off as one solid flap, skin, muscle, bone, nerves, blood vessels, tongue -- everything as one piece. Rodriguez removed what was left of Richard's disfigured face, dissected down to the skull. He attached the new face midway back on Richard's scalp. He stabilized it with screws, tapped the jaw together, and finally draped the skin and sewed it down like a patch on a coat or a pair of jeans.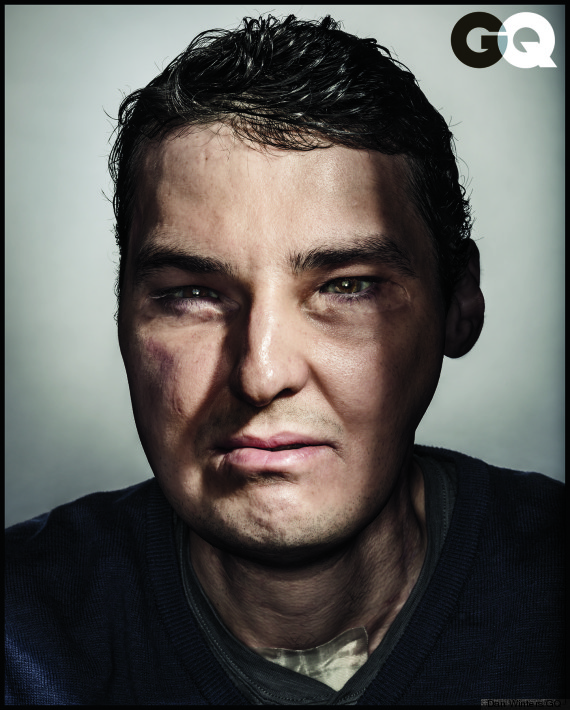 Photo: Dan Winters/GQ
Popular in the Community