Richard Perle, the former chairman of the Pentagon's Defense Policy Board and a leading advocate for the war in Iraq, said Wednesday that it was not reasonable to ask whether the war was worth it.
"I've got to say, I think that is not a reasonable question. What we did at the time was done in the belief that it was necessary to protect this nation. You can't, a decade later, go back and say, 'Well, we shouldn't have done that,'" Perle responded.
Perle's refusal to evaluate the question seems to underscore just how little those who made decisions in the lead-up to the invasion want to go back and re-evaluate a choice that most Americans think was a mistake.
The war hawk made some spectacularly wrong predictions and proclamations prior to the Iraq war. Mother Jones reported that Perle claimed Saddam Hussein had ties to Bin Laden days after 9/11, suggested that war with Iraq would be easy (requiring only about 40,000 troops), and claimed that Hussein was "working feverishly" to acquire nuclear weapons. Perle also said that Iraqis could finance their own reconstruction.
Elsewhere in Wednesday's interview, Monagne asked Perle if it ever crossed anyone's minds that Iraq's deception about its chemical weapons could have been directed towards, say, Iran -- with which the country fought an eight-year war -- rather than the United States.
"I'm sorry to say that I didn't achieve that insight," Perle replied.
Perle also cast the toppling of Hussein's reign of nearly 24 years without any centralized authority as an opportunity. "You can say we left it broken. I think we left it open for opportunity. And then we closed our own opening by moving into an occupation," he said.

Before You Go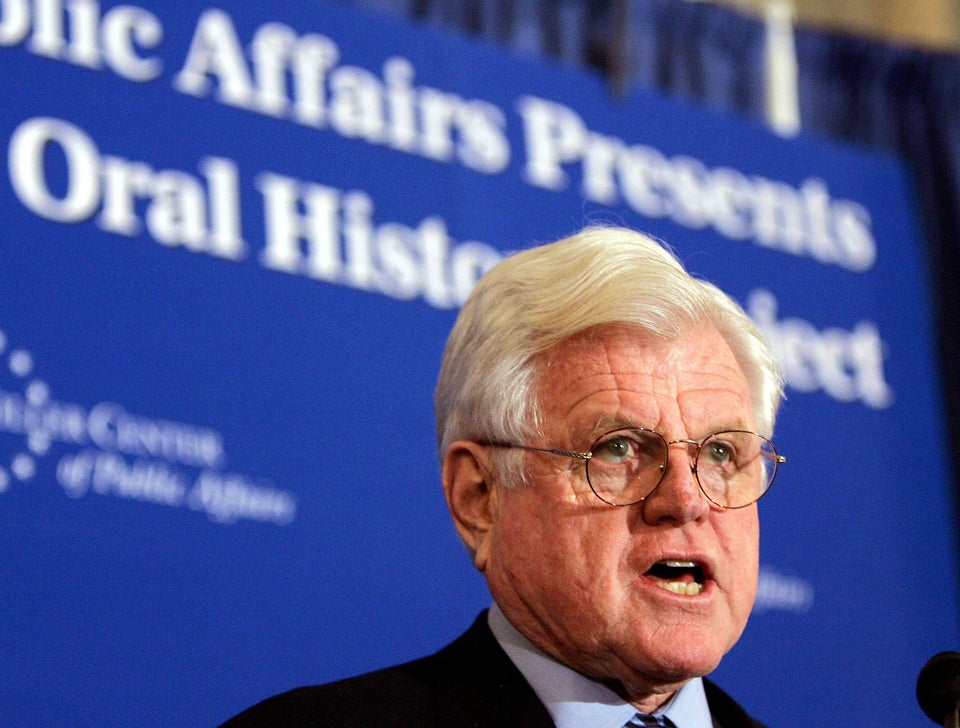 Senators Who Voted Against The Iraq War
Popular in the Community