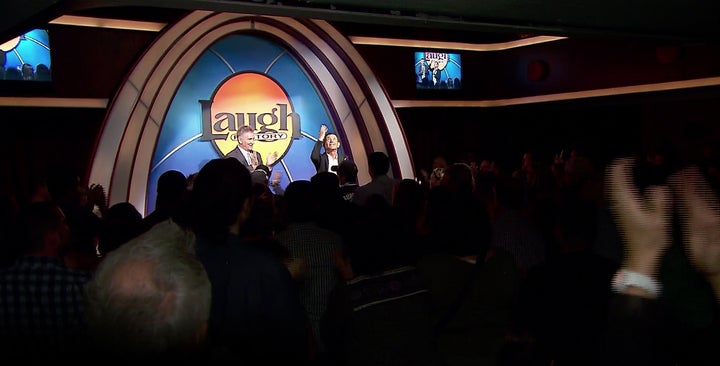 After a comedian passes away, the Laugh Factory has a tradition of putting his or her name on the marquee and writing "Rest in Peace, Make God Laugh." The same night we honor that comedian during our show. Some places, might take a moment of silence, others might show a video tribute, at the Laugh Factory we stop the show, announce our loss, and send the comedian off with a moment of laughter. We ask the audience to think about the comedian's life and jokes and laugh. This has been our tradition for over 3 decades and during the moment of laughter, some audiences typically applaud and some even stand up. Most of the comedians have received standing ovations and the 4 comedians listed above have made Laugh Factory history, receiving a standing ovation that lasted over 10 minutes. To see an audience crying, laughing, and standing and applauding for that long is truly remarkable. It shows how much joy that comedian brought their lives and it is their moment to give something back. It is inspiring to see and it is truly heartwarming. Every time I witness this powerful expression of gratitude, it leaves me speechless and tearful.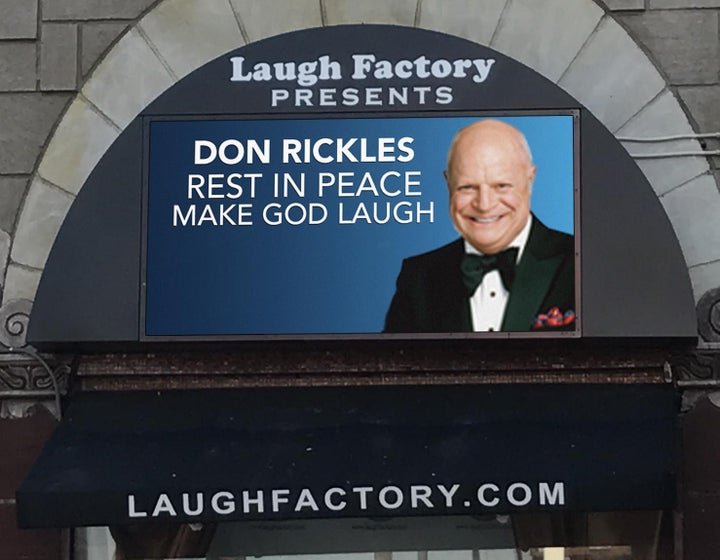 I was not at all surprised the night Don Rickles received such an amazing ovation. For over 6 decades Don touched the lives of millions and millions and brought them so much joy, smiles, and happiness. He was a comic master — what I call a "doctor of the soul." So many comedians have tried to emulate Don and incorporate insults into their act, but Don was truly one of a kind, since none of the others have been able to master this unique talent.
Don's insults came from love and you could see it in his eyes; he loved and respected his targets. Many of today's comedians known for their roasting ability, disappoint because the act often feels more mean than funny. When Don did it, you could see the respect and admiration he had for his marks. Just watching him make fun of Frank Sinatra and President Reagan - not an easy task - it was clear that Don loved and respected them. His continuing insults made each one of them laugh harder because it was obvious Don was family.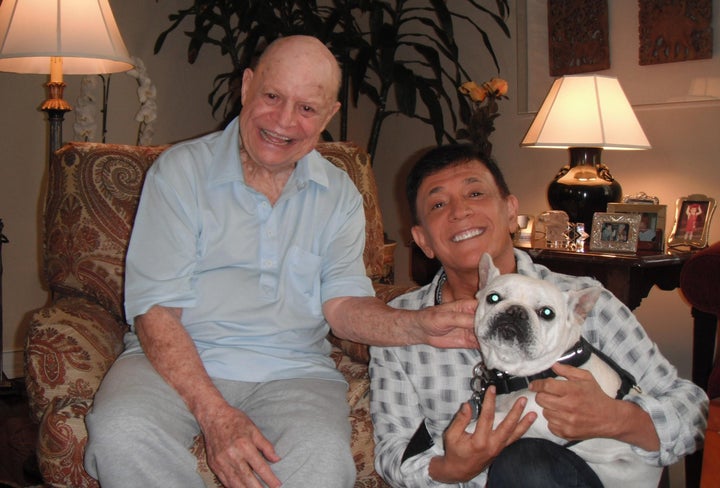 I remember last year I was in Don's house and you could see his love for life and his family. Barbara, his wife, and his daughter, Mindy, who is also a comedian, and his son-in- law Ed were all there, and you could see in Don's eyes how much he cared for each of them, and how much they meant to his happiness. Neither sentiment, of course, stopped him from roasting them.
Don showed me around his house, going from room to room, and showed me some incredible comedy memorabilia. Without missing a beat, he would insult the different celebrities in the photos he was showing me. He even asked me about Bob Saget and how he was doing and if he was still funny. Of course, I said yes, he is killing it. He even insulted me a few times, asking me why I hadn't been deported yet. This was a moment I will cherish forever. He was extremely generous and gave me a couple his historic items.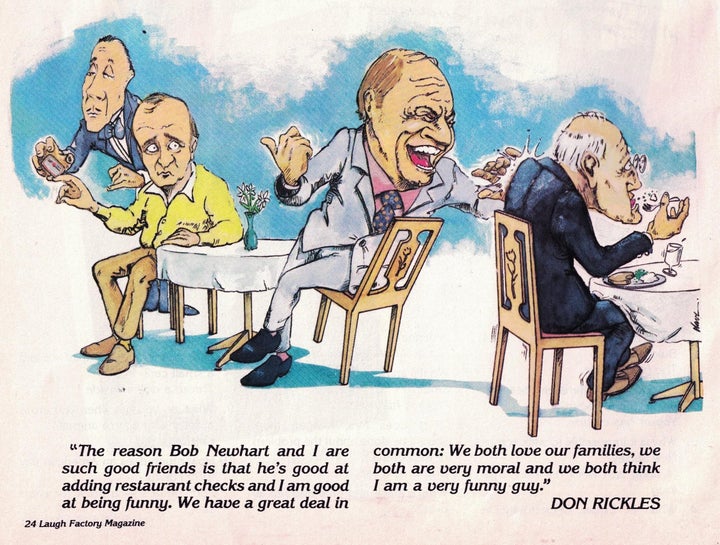 He also signed a few copies of the Laugh Factory Magazine that he had written for back in 1984.
The day after he passed away, I was watching all of the late-night shows that I had taped from the night before. I wanted to see if there were any tributes to Don. Of course, and rightfully so, all of them did something. Jimmy Kimmel won my heart. He further confirmed for me that he is truly the new King of Late Night. You could see how much he appreciated, loved, and respected Don, and his tribute made me laugh and cry at the same time. Not too many people have been able to do that to me. Adam Sandler was his guest and watching the two of them pay their respects to Don and share their stories of the time they spent with him, was very moving. Jimmy continues to impress me. When he hosted the Academy Awards, one of the great challenges to hosting that show is finding that delicate balance of making fun of celebrities with love and respect and Jimmy easily met that challenge. Jimmy followed his idol, Don Rickles, and pull it off flawlessly. However, nobody was better at that than Mr. Warmth.
Related
Popular in the Community