WASHINGTON -- Footage captured on body camera has led authorities to file federal charges against a former Las Vegas police officer accused of violently assaulting a woman during an arrest and attempting to cover up his conduct.
Richard Scavone, 49, was indicted Tuesday on federal charges of violating the civil rights of the person he arrested by using excessive force. He also faces a separate obstruction of justice charge for falsifying his report.
Last January, Scavone allegedly grabbed the neck of a woman identified only as "A.O." and threw her to the ground. He then struck her in the forehead with an open palm and slammed her head into the hood and door of his patrol car, according to a federal indictment out of Nevada. The indictment also alleges that Scavone knowingly falsified a document in connection with the arrest.
Scavone was wearing a body cam as part of a pilot program, and footage from the incident was reviewed after the woman he arrested filed an internal complaint.
Local authorities charged the former officer with misdemeanor battery back in March. But a Los Vegas detective reportedly recommended more serious charges against Scavone: oppression under color of law, which is a felony, as well as a misdemeanor charge of false reporting.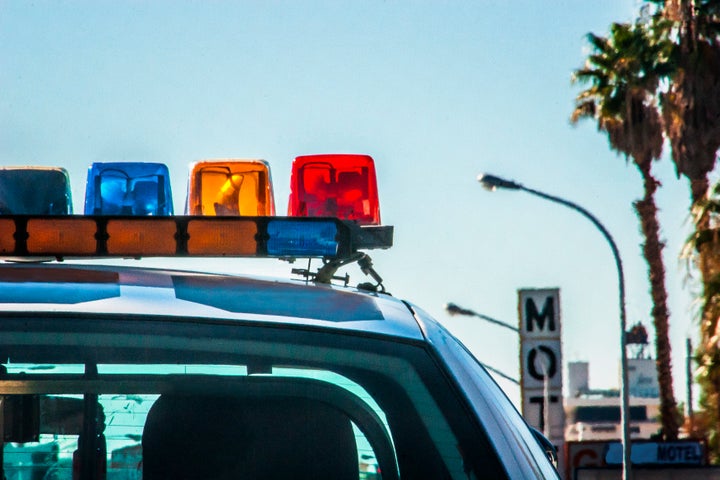 The woman Scavone arrested, whom the officer suspected of engaging in prostitution, had been charged with littering and loitering, but those charges were dismissed. "You're abusing me for no reason," the woman allegedly said in footage captured by Scavone's body camera.
The civil rights charge Scavone is facing carries a maximum of 10 years in prison, while the obstruction count carries a maximum of 20 years. 
Scavone's lawyer, Josh Tomsheck, told The Huffington Post that the misdemeanor charge against his client hasn't been resolved, and that they have long been aware of the federal investigation into the incident.
"Mr. Scavone looks forward to defending himself and having the full story come out in the court of law," Tomsheck said.
PHOTO GALLERY
Police Brutality
REAL LIFE. REAL NEWS. REAL VOICES.
Help us tell more of the stories that matter from voices that too often remain unheard.