Sherman talked to the silhouette -- with Baldwin crouched behind it -- in a comic protest of NFL policies. He began by addressing a $100,000 fine the league levied on teammate Marshawn Lynch for not talking to the media. "They wouldn't have even paid him that much if he had talked," Sherman said.
He then segued into a dig at the NFL rule that forbids players from displaying or wearing products from non-NFL sponsors 90 minutes before and after a game. "But you know who pays me a lot of money?" he asked. "Beats by Dre, the wonderful headphones I wear. But the league doesn't let me say anything about them. Doug, why is that?"
Answered Baldwin, hidden behind the cardboard cutout: "I don't know. Sounds kind of hypocritical to me."
The network also noted that while Sherman may disagree with some of the rules, he also benefits from them. Players receive 45 percent of the revenue from league endorsement deals, ESPN wrote, and Sherman personally benefits directly from his relationship with Campbell's Soup because the league also has marketing ties with Campbell's.
Related
Before You Go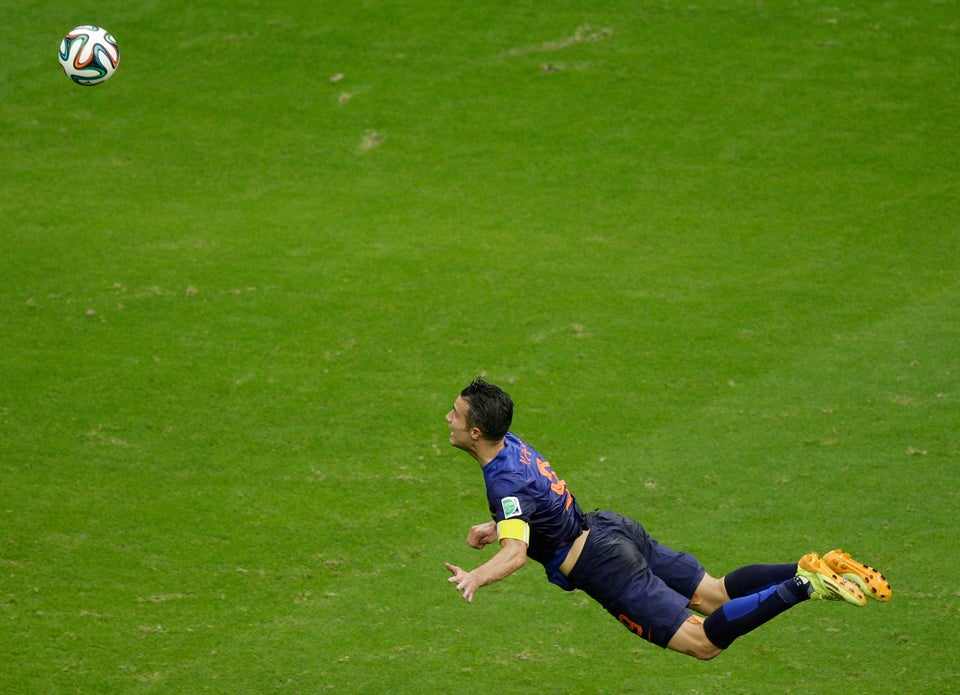 Amazing Sports Photos
Popular in the Community