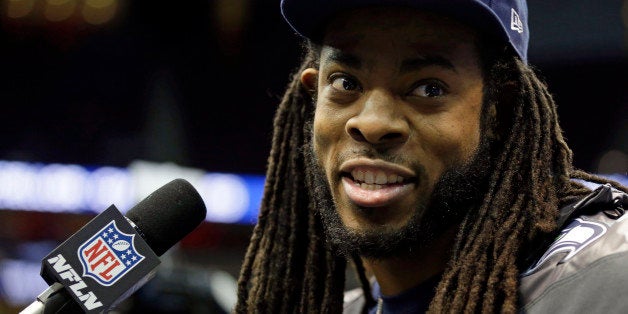 Seattle Seahawks cornerback Richard Sherman says he already knows what effect "deflategate" is going to have on the Super Bowl: none at all.
And if his prediction comes to fruition, Sherman has a question for the National Football League: Do you care more about the color of my teammate's shoes than about cheating?
What appears to irk Sherman about "deflategate" isn't so much the appearance of cheating itself, but how he expects the league to react compared to how it punishes other infractions. The NFL told Sherman's teammate, star running back Marshawn Lynch, that he would be barred from playing in last week's NFC Championship Game if he wore these gold cleats:
The duo also pointed out at the time that the league says it worries about player safety, but sometimes makes teams play two games in five days.
Related
Before You Go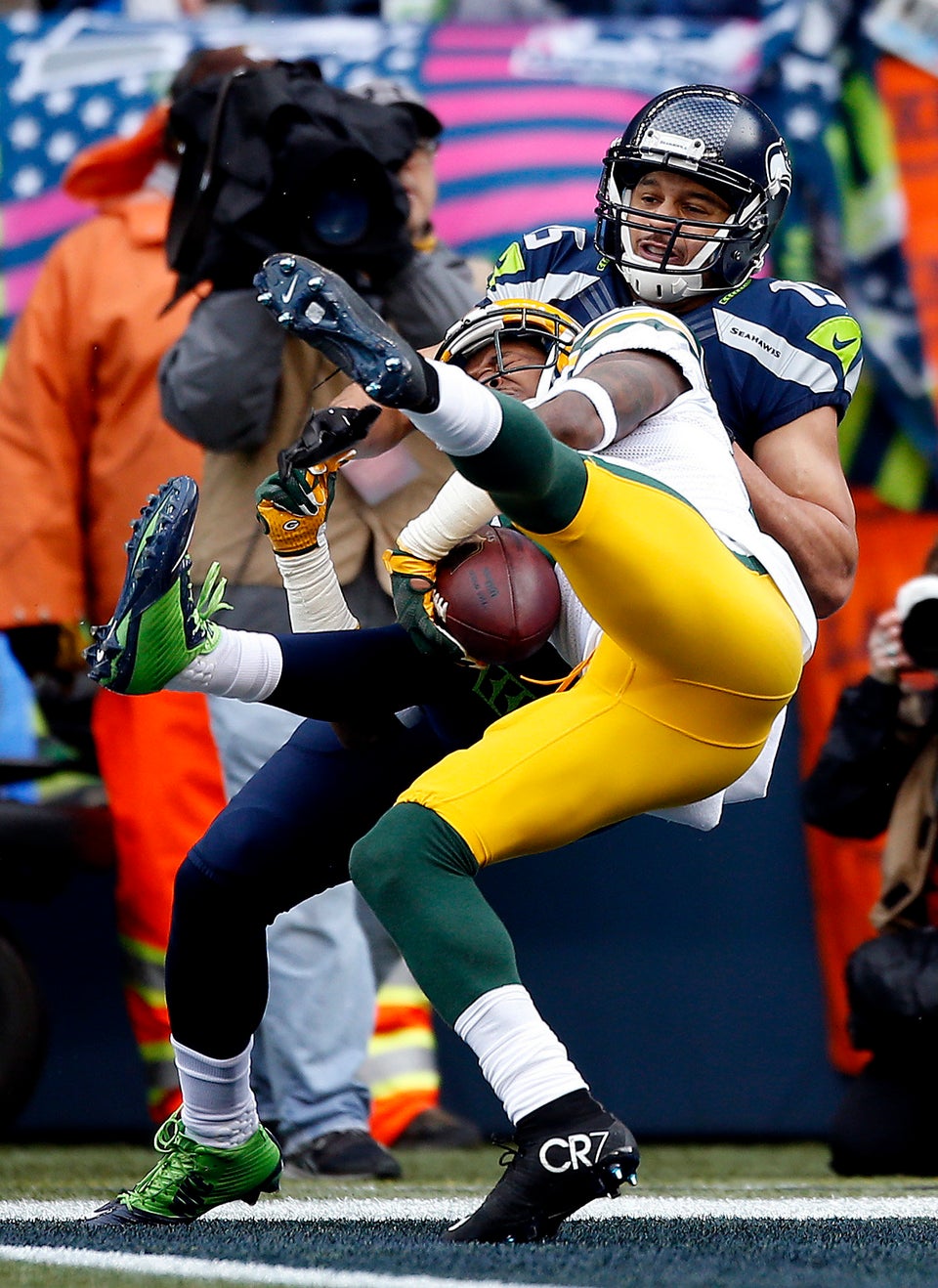 2015 NFC Championship Game